Beyonce And Jay Z Are 'Over' Their Friendship With Kim Kardashian And Kanye West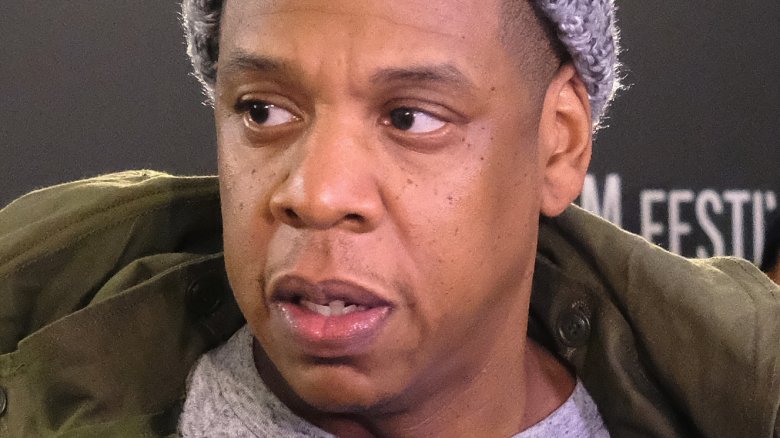 Getty Images
Apparently power couple Beyoncé and Jay Z want to distance themselves as much as possible from their former pals Kim Kardashian and Kanye West.
Beyoncé and Jay Z are reportedly "sick" over West's support of President Donald Trump and his public tirades in the controversial figure's defense, according to Radar Online. A source close to Beyoncé reportedly told the celebrity gossip rag that the "Run the World" singer and her rapper husband are "outraged over Kanye's recent political rants."
And following West's headline-making outburst on Saturday Night Live on Sept. 29, 2018, Beyoncé and Jay Z, who supported Democratic candidate Hillary Clinton in the 2016 presidential election, have reportedly cut ties with him and his reality TV star wife. "They think Kanye is a disgrace, and is only doing this for attention," the insider revealed.
For those who may have missed the news about West's uncomfortable pro-Trump rant on SNL, which hadn't actually made it onto the live show, West had taken to the stage to speak to the audience after the broadcast ended. Wearing a red "Make America Great Again" hat, West alleged that people had "bullied" him backstage for donning the headwear. During his impromptu speech, West said, as reported by Variety, "So many times I talk to a white person and [they] say, 'How could you like Trump, he's racist?' Well, if I was concerned about racism I would've moved out of America a long time ago."
He added, "Follow your heart and stop following your mind. That's how we're controlled, that's how we're programmed. If you want the world to move forward, try love."
West later continued on with his rant the next day on Twitter, advocating for the abolition of the 13th amendment, which outlaws slavery. "This represents good and America becoming whole again," he captioned a photo of himself wearing his MAGA cap, as captured by USA Today. "We will no longer outsource to other countries. We build factories here in America and create jobs. We will provide jobs for all who are free from prisons as we abolish the 13th amendment." West has since deleted his Twitter account.
And, while West's words sparked outrage among celebrities across different industries, it also likely angered Beyoncé and Jay Z. Radar Online's source noted that the two artists, who just wrapped up their joint On the Run II tour on Oct. 4, are not pleased with West's direction. "Beyonce and Jay Z know that Kanye is seeing a future in politics, but they feel that they cannot associate themselves with [West and Kardashian] from this point forward," the insider shared. "They want nothing to do with either one of them."
Jay Z and Kanye West used to be close friends back in the day, but they've experienced their ups and downs over the years. A major example of one of their "downs" was when Jay Z and Beyoncé skipped out on West's 2014 wedding to Kardashian. Later, in 2016, West went on a rant on stage during one of his concerts and complained about how his daughter North had never had a playdate with Jay Z's daughter Blue Ivy (via People). He also criticized Beyoncé, saying that he was "hurt" because he'd heard that she wouldn't perform at the MTV Music Video Awards unless she beat him and Drake for Video of the Year, as reported by Rolling Stone. West then called Jay Z out for allegedly not contacting him after his wife, Kim Kardashian, was robbed in Paris.
Jay Z later addressed West's rant to Rap Radar. "What really hurt me, you can't bring my kid or my wife into it," the "Empire State of Mind" rapper stated (via People). "We've gotten past bigger issues, but you brought my family into it, now it's a problem with me."
He continued, "You know it's a problem because me and him would have been talked about it, been resolved our issues. And he knows [he] crossed the line. He knows. And I know he knows. 'Cause we've never let this much space go between one of our disagreements and we've had many. That's part of who we are."
Given West's recent behavior and his apparent interest in conservative politics, we don't think he and Jay Z will be able to patch up their relationship anytime soon.