Inga Swenson, Benson Actor, Dead At 90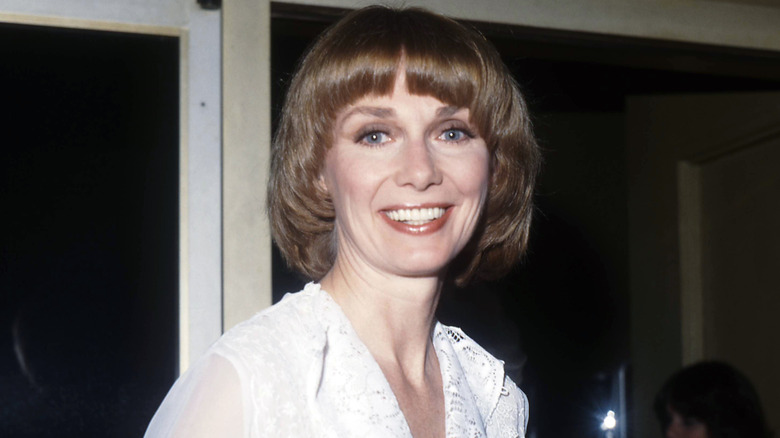 Michael Ochs Archives/Getty Images
Actor Inga Swenson died at the age of 90 on July 23. In the six months before her passing, Swenson's health had shown signs of deterioration, according to TMZ. Swenson's son Mark shared that her husband, Lowell Harris, was by her side at the time of her death. The couple had been married since 1953. Besides her son and husband, Swenson is survived by her granddaughter Lily, per The Hollywood Reporter. Her other son, James, tragically died in a motorcycle accident in 1987.
Swenson is best known for playing the sardonic German cook Gretchen Kraus on the television sitcom "Benson," which aired from 1979 to 1986. She scored three Emmy nominations for her performance. "Benson" was a spin-off of the comedy series "Soap," in which Swenson played the role of Ingrid Svenson. Fans of "The Golden Girls" might also recognize Swenson as the younger sister to Betty White's Rose. A talented actor and singer, Swenson had a prolific career on-stage and on-screen. However, she ended up retiring from the business in 1998.
Inga Swenson was a versatile actor and Broadway star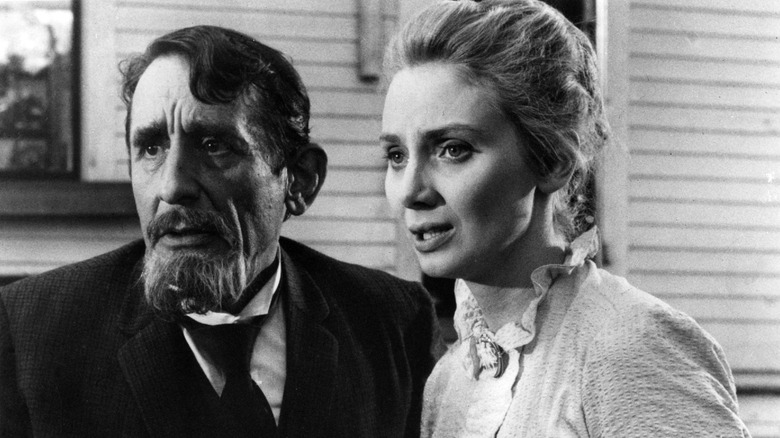 United Archives/Getty Images
While Inga Swenson garnered acclaim for her work on "Benson," she didn't initially envision herself as a sitcom star. In a 1983 interview (via The Hollywood Reporter), the actor shared, "I never had any interest in sitcoms because I lacked all the qualities. I walk into a casting office and sit down with my knees together. People take one look and say, 'You're not funny. You don't even have a funny face.'" While Swenson stirred up plenty of laughs on "Benson," she didn't just take on comedic roles and projects. In 1962, she played Helen Keller's mother in the biographical film "The Miracle Worker." That same year, she acted in the political drama "Advise & Consent," which starred the late Henry Fonda.
A trained vocalist, Swenson achieved great success in the musical theatre world. She earned two nominations for her leading roles in the Broadway musicals "110 in the Shade" and "Baker Street." She was also Julie Andrews' standby in a Broadway production of "Camelot." Swenson had an impressive career and was lauded for her many talents. In 2019, the actor appeared on the "Behind The Curtain" podcast, where she reflected on her work and shared some juicy stories from her heyday.