Here's Who Scandal Star Katie Lowes Is Married To In Real Life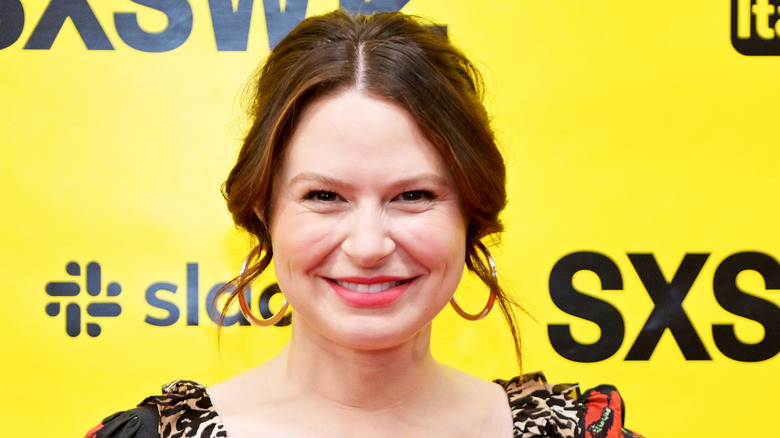 Jason Bollenbacher/Getty Images
"Scandal" star Katie Lowes spent six seasons playing Quinn Perkins — a law school graduate who realized she had zero chance of becoming a high-powered lawyer after she was framed for the murder of her ex-boyfriend. Eventually, Quinn buried her courtroom dreams and embraced her destiny to become a murderous super spy who utilized some extreme off-the-book (and illegal) methods to seek justice. And she still found time for love! Throughout the show, Lowes' character hooked up with several love interests, eventually settling on Charlie, a fellow spy who named himself after a serial killer. 
Fortunately, Lowes' experience with real love has been much easier than her character on the Shonda Rhimes-led show. For instance, Lowes tied the knot on June 23, 2012. And unlike her Scandal character, she didn't get married in a prison. But she did get married in the woods. "I was a wedding planner's assistant for years, and I knew I did not want to have a traditional wedding ... so my husband and I got married at a sleep away camp in the Berkshires," Lowes shared during an appearance on "Live! With Kelly and Ryan!" Now, let's learn a little more about her husband and the father of her children, Adam Shapiro.
Adam Shapiro is an actor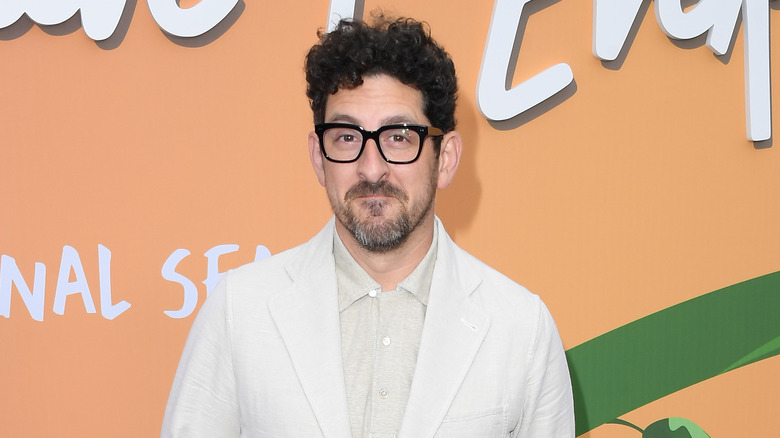 Steve Granitz/Getty Images
Adam Shapiro has been professionally acting since 2001, at least according to his IMDb account, but he started doing local plays back in elementary school. "I was in Oliver as my first play," Shapiro shared on the "My First Show" podcast. "And I was one of the kids. And I had one line. And it was, 'Here's the books you ordered from the bookseller, sir.'" Unfortunately, his next experience with acting in "The King And I" wasn't the best. "There was so much costume and so much makeup.. that I fainted just before the first performance," he recalled.
Fortunately, Shapiro paid his dues early on and eventually kickstarted a successful professional career. Over the years, Shapiro has been attached to dozens of projects, including "Grey's Anatomy," "The Affair," and "Never Have I Ever." Shapiro has also worked with his wife, Katie Lowes, in the award-winning Broadway production "Waitress." During her segment on "Live! With Kelly and Ryan," Lowes revealed how she and Shapiro ended up on the same project. After their friend Sara Bareilles — the show's composer and lyricist — asked if Lowes and Shapiro wanted to be a part of the musical, they agreed to audition. "We got the parts, and now we sing to each other, and [Adam] is amazing," shared Lowes.
Adam Shapiro co-hosts a super niche podcast with Katie Lowes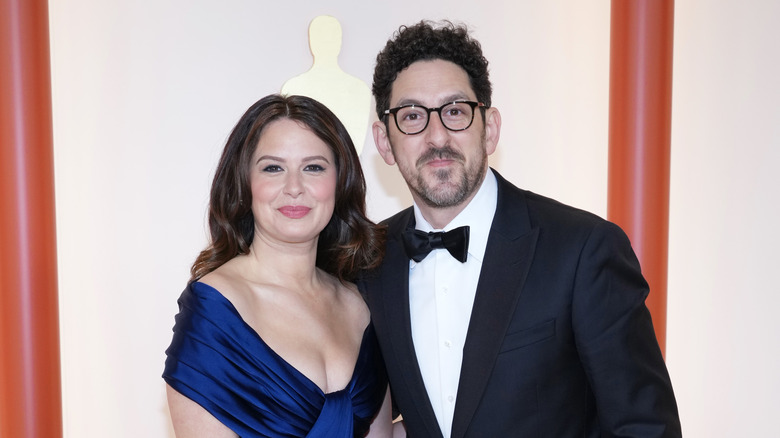 Kevin Mazur/Getty Images
Adam Shapiro is also a podcaster. In May 2023, Shapiro and Katie Lowes announced they'd be heading up Season 2 of Mattress Firms' podcast. "We are co-hosting a podcast called 'Chasing Sleep,' brought to you by Mattress Firm," shared Shapiro on Instagram. Lowes then listed off the variety of sleep topics they'd cover, including "sleep and aging, sleep and intimacy," and "sleep and creativity." Shapiro continued, "Real talk, guys. We have been so obsessed with doing this podcast." So far, the spouses have released eight full-length episodes of the podcast, which is hosted by iHeartRadio.
Shapiro has also guest-starred on Lowes' "Scandal" rewatch podcast, which she hosts with her former co-star, Guillermo Diaz. "Didn't have to look far for today's #UnpackingTheToolbox guest!" wrote Lowes via Instagram. "Welcome my huuuhhhsband and the man who rigged the election machines back in Defiance, OH where it all began for one President Fitzgerald Grant: @shappyshaps!"