Celebs Honor Paul Reubens With Emotional Tributes In The Wake Of His Death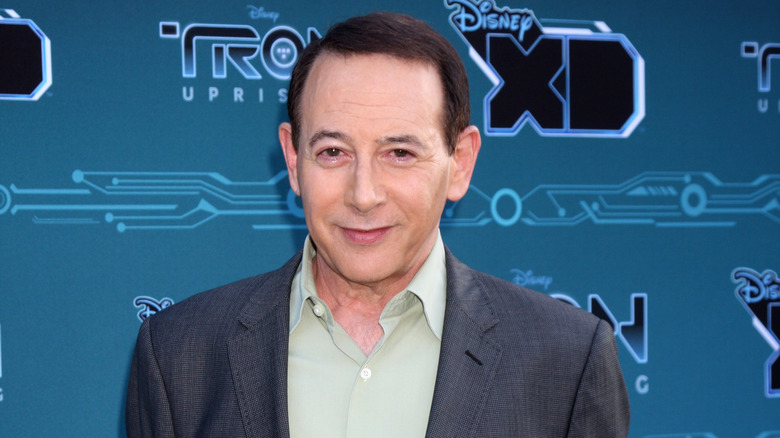 Joe Seer/Shutterstock
As many learned about the tragic news of Paul Reubens' death from cancer, emotional social media tributes came pouring in from the mourning celebrities who knew and admired the "Pee-wee's Playhouse" star.
Children of the '80s were introduced to more than a few future stars on Reubens' popular TV series, including "The Matrix" actor Laurence Fishburne, who played Cowboy Curtis. Filmmaker John Singleton also worked on "Pee-wee's Playhouse" as a production assistant and kept trying to get Reubens to read a script that he'd written. Reubens kind of blew Singleton off, but Fishburne told The Hollywood Reporter that he got to read an early draft of "Boyz n the Hood" before going on to star in the movie.
We've already lost a few other stars who found a home in Pee-wee's zany abode, including actor Phil Hartman, whom Reubens befriended during their days in the Groundlings comedy sketch troupe. Hartman would go on to shine for over a decade on "Saturday Night Live" before being killed by his wife in a 1998 murder-suicide. "Will & Grace" actor Leslie Jordan played a Pee-wee wannabe in search of friendship on the show, and Reubens shared a Facebook tribute to everyone's favorite quarantine comedian when he died in 2022. "His rise during the pandemic, when he told stories on Instagram and gave people the chance to know his super-powers, was a beautiful thing to see happen," Reubens wrote at the time. Now, Reubens' peers are memorializing him in a similar manner.
Celebrities remember Paul Reubens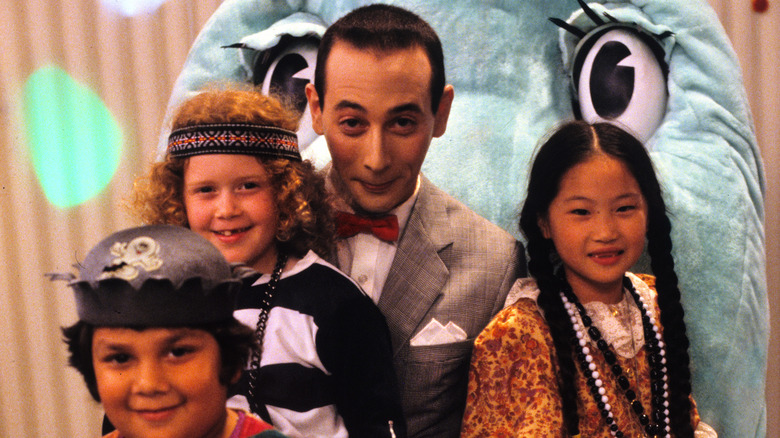 John Kisch Archive/Getty Images
While Paul Reubens' comedy career was derailed and overshadowed by his indecent exposure and obscenity charges, a number of his former castmates still hold him in high regard. "Russian Doll" star Natasha Lyonne was six years old when she played Opal, a member of the Playhouse Gang, during the first season of "Pee-wee's Playhouse" in 1986. "Love you so much, Paul. One in all time. Thank you for my career & your forever friendship all these years & for teaching us what a true original is," she tweeted along with some photos from her time on the show.
In one episode, Sandra Bernhard played a Picture Phone operator who flirted with an oblivious Pee-wee Herman during a video call. She revealed that Reubens actually called her a few years back to catch up. "It surprised me ... we spoke for quite a while," she wrote on Instagram.
There have also been a number of heartfelt tributes from Reubens' fellow comedians. Conan O'Brien interviewed him a few times on "Conan," and Reubens once delighted the late-night host by asking O'Brien to sign his "Autograph Hound." O'Brien tweeted, "No tweet can capture the magic, generosity, artistry, and devout silliness of Paul Reubens. His surreal comedy and unrelenting kindness were a gift to us all. Damn, this hurts." Jimmy Kimmel also shared, "Paul Reubens was like no one else – a brilliant and original comedian who made kids and their parents laugh at the same time."