Who Is Gigi Hadid's Best Friend Leah McCarthy? A Look At The Model's Life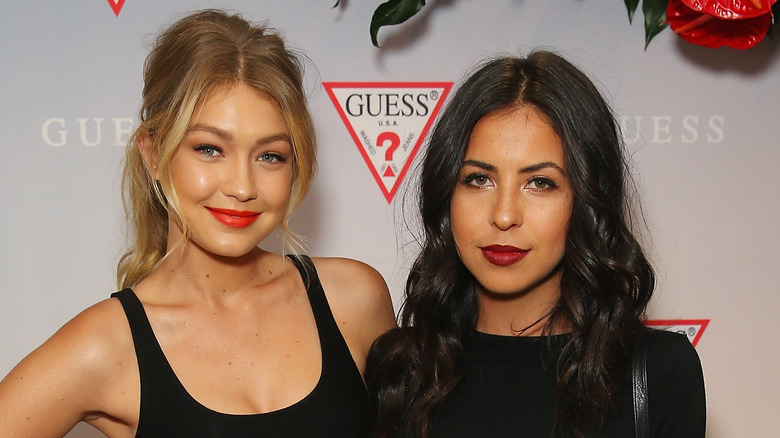 Don Arnold/Getty Images
Gigi Hadid has been known to have quite a few famous friends. As one of the fashion industry's most prominent supermodels, the star has crossed paths with a throng of high-profile celebs. Whether she's getting manicures with Taylor Swift or dining out with Kendall Jenner, Hadid has garnered attention for her star-studded friendships. But there's one member of Hadid's inner circle who is a bit more mysterious.
The name Leah McCarthy may not ring a bell. But if you're a Hadid fan, you've probably spotted her on the supermodel's Instagram page. Unlike Hadid's other famous friends, McCarthy isn't an A-list singer, actor, or supermodel. However, she's developed a strong presence on social media, amassing over 150,000 followers on Instagram. She typically shares selfies and photos highlighting her trendy attire and lavish lifestyle. And, of course, Hadid makes several appearances on her feed. While little is known about McCarthy's personal or professional life, one thing is crystal clear: She is a close confidant of the star. So, let's take a deeper look at McCarthy and her tight friendship with Hadid.
Leah McCarthy and Gigi Hadid are longtime besties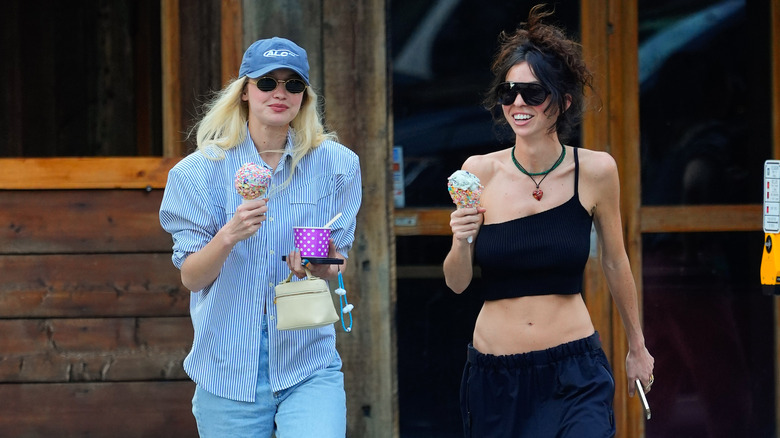 Gotham/Getty Images
Fans can catch a glimpse of Leah McCarthy and Gigi Hadid's friendship on McCarthy's Instagram page, which is filled with photos of her and her bestie. From celebrating birthdays to relaxing on vacations, the two clearly love spending quality time together. McCarthy and Hadid have been friends for over a decade, as McCarthy shared some details about their relationship in a 2019 Instagram post. She wrote, "My mom in a past life and my sister in the present. We have been laughing, learning, traveling and eating our way through the past 8 years of friendship." She praised the model for her big heart and powerful strength. Then, she added, "You celebrate me when I'm strong and you protect me when I'm weak. You're there every day to remind me of who I am and not just how I feel."
A stylish duo, Hadid and McCarthy have been seen out and about dressed to the nines. In 2022, the Daily Mail shared photos of the pair in Saint-Tropez. Hand in hand, the ladies stunned in glamorous outfits and matching braids. Hadid donned a strappy blue midi dress, while McCarthy wore a white halter top and frilly skirt.
Leah McCarthy and Gigi Hadid got into legal trouble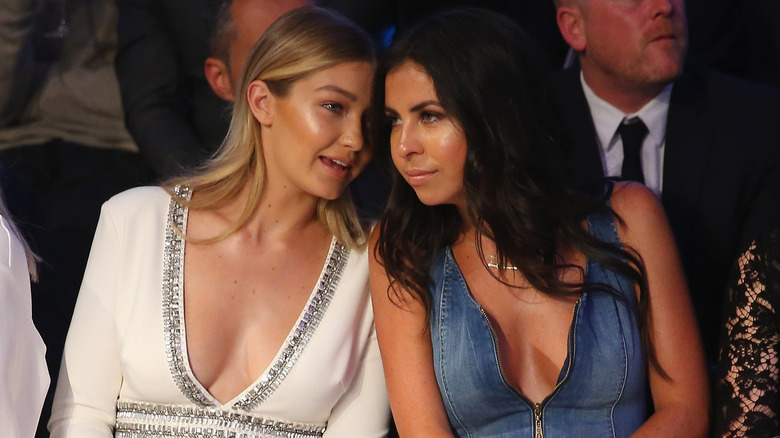 Don Arnold/Getty Images
Leah McCarthy and Gigi Hadid's trips haven't always been smooth-sailing. In July 2023, the friends were charged with cannabis possession and importation of a drug utensil in the Cayman Islands, per USA Today. After landing in a private jet, "a small amount of marijuana was recovered" in their luggage and they were arrested. According to Hadid's rep, the model bought the marijuana with a medical license in New York. Although medical cannabis is legal in the Cayman Islands, it's against the law to transport any form of the drug to the destination. McCarthy and Hadid pleaded guilty and paid $1,000 fines. They did not face any further convictions.
McCarthy and Hadid did not seem to let this legal trouble ruin their vacation. Days later, Hadid took to Instagram to share a series of photos from their luxurious trip. The pals looked unbothered posing in bikinis with another friend. Hadid wrote, "All's well that ends well." McCarthy also shamelessly alluded to the incident in an Instagram post. Alongside a carousel of beach photos, McCarthy teased, "Being this cute ? Guilty on all charges."