What Happened To Kris Jenner's Father Robert Houghton?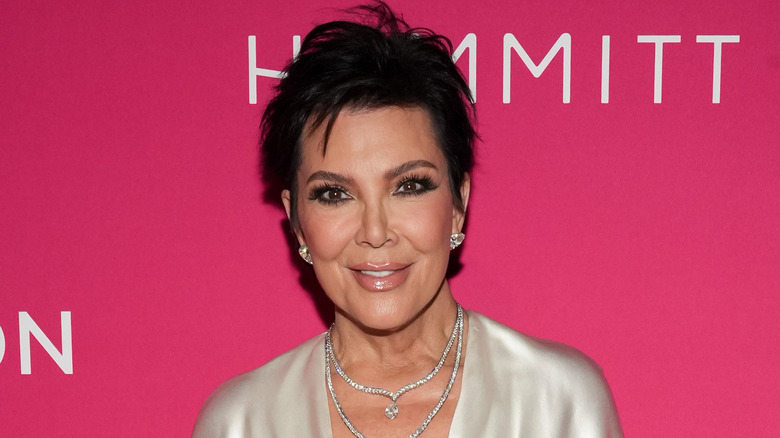 Ilya S. Savenok/Getty Images
The momager of America's most famous reality star family, Kris Jenner, is a tireless businesswoman who knows (shall we say) the value of 10%. However, she's known equally for her ability to grow a multi-billion dollar brand as she is for her devotion to family. "The legacy is about the family and how we all come together no matter what, and we have each other's backs no matter what, and we're supportive and excited for each other no matter what," Jenner dished to People in 2022. Between Khloé Kardashian's cheating scandals, Kim Kardashian's high-profile divorce(s), and the rocky saga of Rob Kardashian and Blac Chyna, there's never a dull moment in this family. And Jenner has always been one to rally the troops and raise everyone's spirits.
With such an emphasis on family, it tracks that Jenner has an excellent relationship with her own mom, Mary Jo "MJ" Shannon (née Campbell). Fans who Keep Up know that Campbell has regularly made cameos on the KarJenner's reality shows. Not only are Jenner and her mom close, but Campbell also spends lots of time with her brood of grandchildren and great-grandchildren. "I just feel so grateful to still have my mom with us — she's 88," Jenner gushed to Parents in 2022. "The older I get, the more I appreciate my family and everyone around me."
However, Jenner and Campbell's closeness has only made it more apparent that Jenner doesn't spend time with or talk about her dad.
Kris Jenner lost her dad in a car accident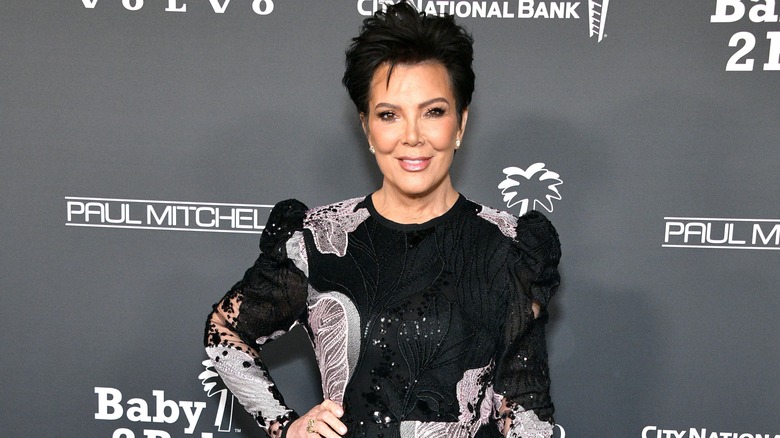 Araya Doheny/Getty Images
Kris Jenner's relationship with her late father, Robert Houghton, was always a little bit complicated. She was just seven when Houghton and MJ Campbell divorced, as written in the biography "Dirty Sexy Money" (via OK! Magazine). "Like many children in that situation, Kris could not shake the idea that she was somehow responsible for her dad leaving," authors Cathy Griffin and Dylan Howard alleged. "Barely a day went by that Kris didn't feel the sting of Bob's abandonment," they went on. "She longed for his attention and love. ... It hurt her that he missed out on time together over the years. Kris had to fend off feelings that she wasn't worthy or had done something wrong."
These feelings were complicated by Houghton's alcoholism, which factored into his divorce from Campbell. His former girlfriend, Leslie Johnson, told Star (via Radar) that he "had a lot of charm" and that he ultimately regretted missing out on time with Jenner. "Talking about the situation was painful for him, but he did often say how much he missed his daughters and how pretty they were," she added. Johnson eventually broke up with Houghton and became engaged to Vicky Thomsen. Thomsen was present when, one night, Houghton got behind the wheel after drinking margaritas and swerved into an oncoming truck. He died due to internal injuries sustained during the car crash. At the time, he was 42, and Jenner was just 19.
Was Kris Jenner looking for a father figure?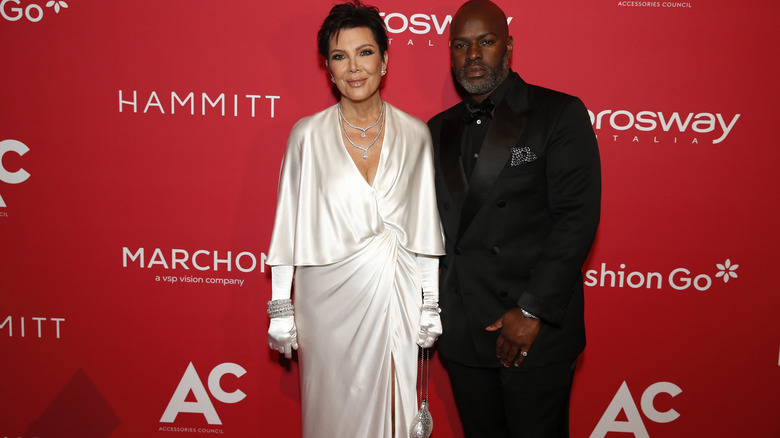 Rob Kim/Getty Images
Losing her dad at a young age was traumatizing for Kris Jenner. In "Dirty Sexy Money," Cathy Griffin and Dylan Howard claimed that the loss of a father figure impacted her relationships. "Those feelings of abandonment as a child could quite easily have manifested themselves in a desire to be loved and looked after. All her life Kris has been looking for a father figure," they wrote. This was apparently evidenced by Kris's relationships with older men. At 17, she began dating professional golfer Cesar Sanudo, who is 12 years older than her. Their romance halted because Kris cheated on him with Robert Kardashian, who was 11 years her senior and who would go on to become her first husband — according to her 2011 memoir, "Kris Jenner... and all things Kardashian." After Robert's death, Kris got married again, this time to Caitlyn Jenner, who is six years older.
However, following her divorce from Kaitlin, the pattern halted. As of this writing, Kris is in a committed relationship with Corey Gamble, who is 25 years her junior. At 42 and counting, Gamble is actually the same age as Kris' daughter, Kim Kardashian.
While we can't speculate on Kris' love life, it does seem like Kris is keeping her father's memory alive within her own family. In 2021, Kim shared a throwback of her grandfather to her Instagram Stories (via The U.S. Sun). Khloé Kardashian has also paid tribute by naming her daughter True Thompson, which was Robert Houghton's middle name.