What We Know About Doja Cat's Boyfriend J. Cyrus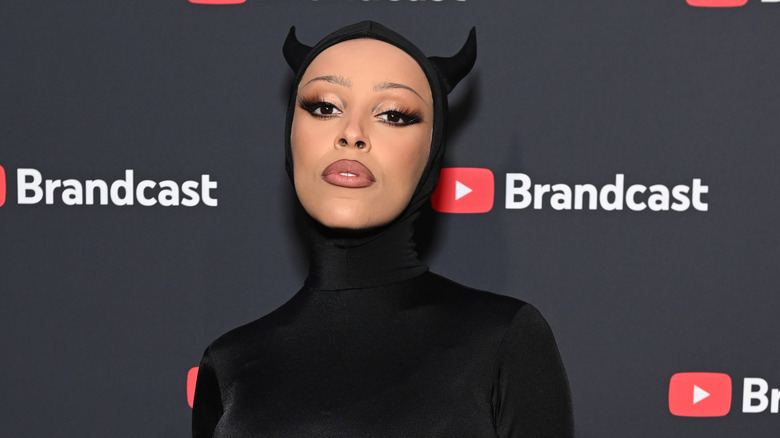 Noam Galai/Getty Images
Doja Cat is currently in a romantic relationship with a fellow celebrity. The "Get Into It (Yuh)" singer — who's been making headlines for beefing with her own fans, known as the "Kittenz" — was previously linked to singer Jawny (otherwise known as Johnny Utah). The two became an item in 2019 after meeting through Instagram and working together on Jawny's song "Anything You Want" before splitting up in 2020. Opening up about their breakup, Doja Cat insisted there was no drama. "Everything is okay. I unfollowed my ex-boyfriend and everything is okay," she said during an Instagram Livestream, according to Cosmopolitan. "We have been cool... no drama or weird s*** going on. S*** just didn't work out."
After being linked to French Montana and Joji, the Grammy-winning singer was rumored to be in a new relationship with J Cyrus. According to the Daily Mail, the two ignited dating rumors after being spotted together in New York City in November 2022. They continued to fuel the romance rumors by stepping out together for dinner at the celebrity hotspot Carbone last May, per People. Despite the "Woman" artist being notoriously private about her love life, Page Six reported in June that the pair were caught kissing and getting cozy while on a cruise in Los Cabos, Mexico. So, who exactly is J Cyrus? Here's what we know about Doja Cat's rumored new boyfriend.
J. Cyrus found fame on Vine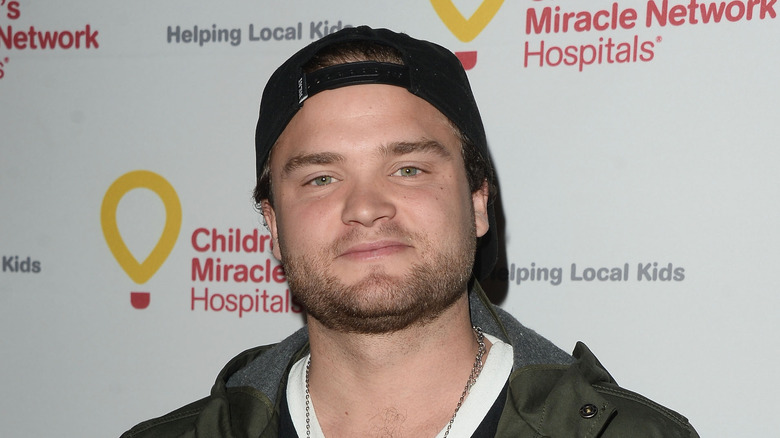 Matt Winkelmeyer/Getty Images
J. Cyrus, Doja Cat's long-rumored beau, is a comedian and musician. He first gained popularity thanks to his hilarious videos on the now-defunct social media website Vine. Since then, Cyrus has continued to post content on other platforms, such as TikTok, where he boasts a whopping 700,000 followers, and YouTube, where he has nearly 60,000 subscribers. In an interview with Young Hollywood, Cyrus shared how finding fame on Vine changed his life. "Vine itself has changed because it has become a platform for those who are passionate about creation. You can be passionate about anything — creation, obtaining a large following," he explained. "How it has changed my life is that now I am able to do what I love on a daily basis for a large audience and I don't have to change who I am, which in turn has given me the confidence to do amazing things." He also named some of his comedic inspirations. "Dave Chappelle, Robin Williams, Jim Carrey, and Jack Black," he said. In addition to posting funny content on TikTok and YouTube, Cyrus is also a Twitch steamer and co-hosts "The Ugly Boys" podcast on Spotify. 
Born Jeffrey Cyrus, Cyrus was born and raised in New Orleans, Louisiana. He graduated from Middle Tennessee State University with a degree in broadcast journalism, according to his LinkedIn profile. While serious about his music — he started writing his own songs at 16 — Cyrus' true passion lies in comedy. Currently, he is based in Nashville, Tennessee.
He's been embroiled in controversy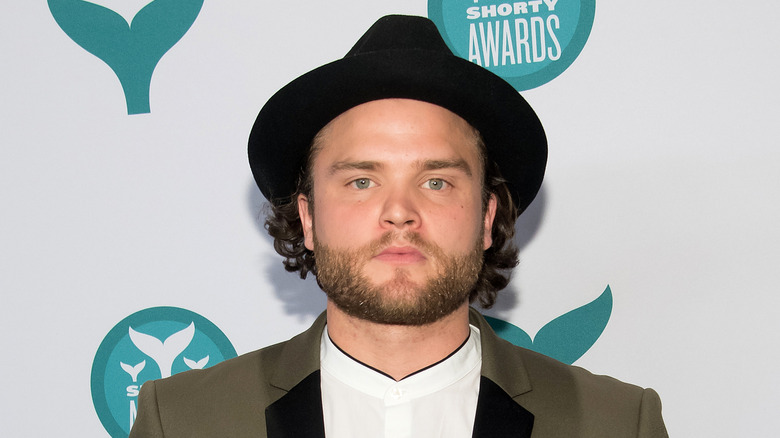 Mike Pont/Getty Images
Doja Cat's rumored boyfriend, J. Cyrus, is no stranger to controversy. In 2019, the comedian and gaming streamer faced accusations of manipulation and emotional abuse from his female moderators on the live-streaming platform Twitch. Several women came forward with the allegations, with one former moderator claiming that Cyrus would fake medical ailments and use self-harm as a means to control them. "He would emotionally manipulate us and after all 10 of us figured out what he was doing, we all withdrew and [he] said it was an 'us problem,'" she said. Another accused him of sexually manipulating and lying to his moderators and other viewers. "When confronted and called out, he quit streaming and blocked his victims," a fan wrote. "[He's] a master manipulator, abuser, and a liar. He has never apologized or taken responsibility for his actions."
Per Rolling Stone, several big-name streamers, such as Jenna Marbles and Julie Solimita, distanced themselves from Cyrus following these allegations. In 2020, he issued a now-deleted public apology to his fans, acknowledging his "carelessness" and promising to work on himself going forward. "There is no excuse nor justification for my actions. I was careless. I was greedy. I was ignorant. I was disrespectful. And I was completely in the wrong. In a position of power and trust, I gave into the temptations and attention of those who looked up to me," Cyrus wrote. "These women are special. They are strong. And they are worth so much more than me and my ignorance. And I failed to realize that when it mattered."