Is Whitney Cummings In A Relationship?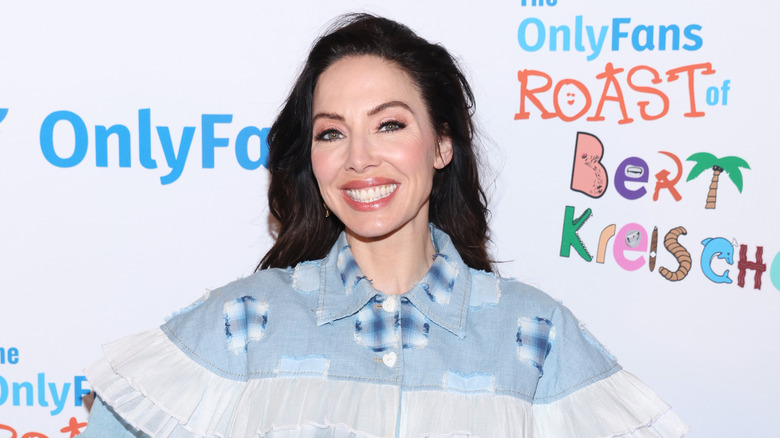 Phillip Faraone/Getty Images
Comedian Whitney Cummings made headlines on June 20, 2023, when she revealed she was pregnant. "In these pix I am with child. And there's a baby in me too," Cummings penned in an Instagram post, along with several photos of herself and her dog soaking up some sun in a pool and an ultrasound photo. "Human pup coming December. All your dates in 2023 still happening, I just may fall over a couple times," she joked.
And exactly one week later, she revealed she was expecting a boy — sort of. "My favorite pic of my babies [sic] face so far. This just in: it's a BOY. Help me name this monster. Rusty? Dusty? Bill?" she asked her followers, according to People. Since then, however, the post has been edited, and the part about the child being a boy has been deleted. Instead, she lists the names Rusty, Dusty, and Dolly as possible contenders. So, uh, TBD, we suppose.
But forget about the baby's gender! On the heels of the joyous news, there appears to be an even bigger question on everyone's mind. Is Whitney Cummings in a relationship? Here's what we know.
Whitney Cummings went public in 2021 with Alex Barnes
In 2021 Whitney Cummings made it Instagram official with her boyfriend, veterinarian Alex Barnes. "Get you a man who will photobomb your vain ass fear-driven selfies in the hot tub," she captioned an Instagram post, along with a photo of the loved-up couple enjoying some jacuzzi time. 
The story goes that Cummings had to rush her dog to the vet after being attacked by another dog she was fostering. Fortunately, Barnes saved the day. "He's younger than me. He's like 31 years old. He's super hot," she gushed about meeting him for the first time during an appearance on "Live with Kelly and Ryan" in August 2021. 
Still, she was careful to point out that her Barnes, who also moonlights as a rock climber, had yet to put a different kind of rock on her finger. Then she admitted that she had actually considered doing the proposing. "I don't want to wait around. I don't want to be anxious. I don't want him getting down on one knee and proposing, mostly because I don't want him to see my neck from this angle," she quipped. Recently, however, it's unclear whether Whitney Cummings and Alex Barnes are still an item.
Whitney Cummings relationship status is unknown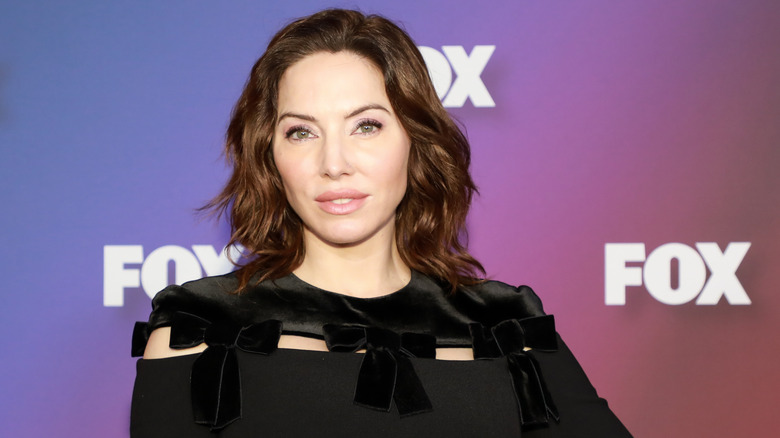 Jason Mendez/Getty Images
Following her pregnancy announcement, Whitney Cummings has been radio silent regarding her relationship status, causing many to wonder if she's in a relationship with Alex Barnes or anyone at all for that matter. It should be noted, however, that the comic is notorious for keeping her love life under tight wraps — especially once things get serious. As you may recall, Cummings remained relatively mum following her called-off engagement to Miles Skinner in 2020, only divulging that there was "nothing nasty" and "no drama" and confessing that she simply wasn't ready to plan a wedding. 
But that's not all. In July 2022, Cummings even confessed that she was still unsure if Barnes was "the one" during an appearance on the "Today" show. "The pandemic made me both more trepidacious about certain things but more reckless in other ways," she divulged to co-hosts and pals Hoda Kotb and Jenna Bush Hager.
And as for the pregnancy, Cummings has never been shy about her wish to start a family — partner or no partner. "I have all the time in the world to have biological children, so there's no rush," Cummings declared on "Today" in February 2023. "But I did freeze my eggs," she revealed. "They have a beautiful beachfront in Redondo, California. They're on better real estate than me. I do want to get them out before the sea level rises and they flood," she joked. "But I was going to try this year to get pregnant."