Jamie Foxx Says His Sister Saved His Life In Touching Tribute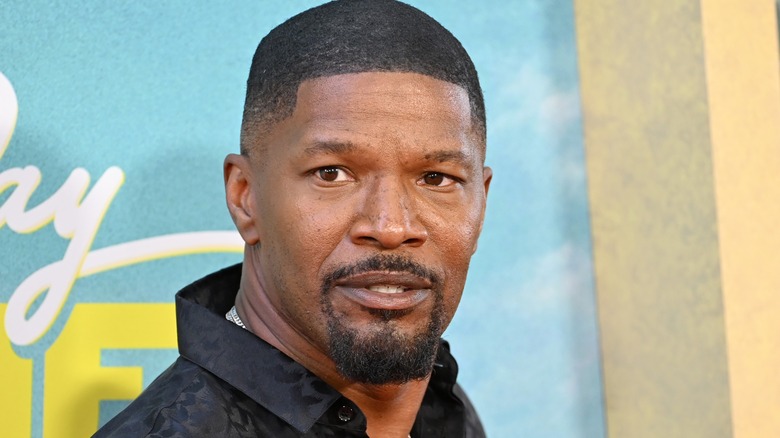 Featureflash Photo Agency/Shutterstock
Jamie Foxx is back on Instagram once more, this time sharing a tribute to his sister on her birthday. In an Instagram caption uploaded on August 1, the "Django Unchained" star not only wished Deidra Dixon a happy birthday but he also said that she's the reason that he's alive today. His post comes nearly four months after he suffered a medical emergency that left him in critical condition (per People). "Happy birthday to my beautiful for sister @frequency11 'D'... you are magical you are beautiful you are the courageous lionesses #leoseason And without you I would not be here... had you not made the decisions that you made I would've lost my life.... I love you forever and ever happy birthday sis," Foxx wrote.
Foxx has spoken out since being released from the hospital and he seems to be on the mend. "I went through something that I thought I'd never, ever go through," he said as part of a lengthy Instagram video that was uploaded on July 22. The actor has yet to give details about what caused his near-death situation, but he has credited Dixon with getting him through on more than one occasion — and she isn't the only one who Foxx says is responsible for saving his life. 
Jamie Foxx has thanked his sister and his daughter publicly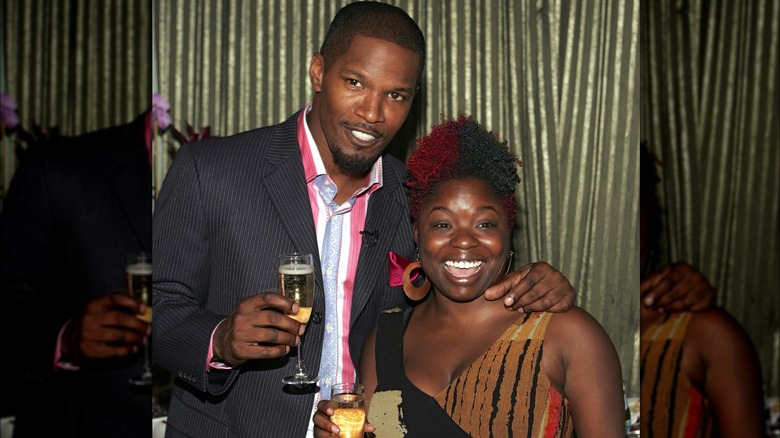 Alexander Tamargo/Getty Images
Jamie Foxx hasn't been shy about expressing his sincere gratitude for his sister and for his daughter, both of whom were instrumental in making sure that he didn't die. "To be honest with you, my sister, Deidra Dixon, my daughter Corinne Marie, saved my life. So, to them, to God, to a lot of great medical people, I'm able to leave you this video," Foxx said in his candid Instagram video, marking the first time that he spoke out about his medical emergency. Back in April, Foxx's daughter shared that her father suffered a "medical complication" while on set in Atlanta, according to People magazine.
From there, all kinds of rumors surfaced about what happened to Foxx, including some kind of allergic reaction that left him blind. In his Instagram video, Foxx made sure to address these rumors, confirming that he isn't blind, nor is he paralyzed. However, it's clear that he's not quite ready to share exactly what happened to him. He is, however, very grateful for his family, who has supported him through one of the hardest things he's ever been through in his life. Just two hours after sharing his birthday tribute to Deidra Dixon, Foxx posted a funny video of a cat and a raccoon on his Instagram feed, adding three crying with laughter emojis. Regardless of what he went through, everyone is happy to see that he's laughing again.