Lena Dunham Undergoes Surgery To Remove Ovary Following Hysterectomy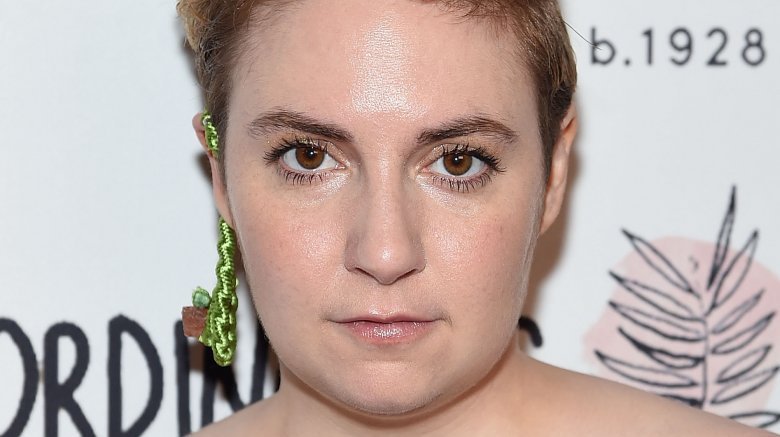 Getty Images
Girls creator Lena Dunham is sharing a major health update with her fans.
The actress-writer took to Instagram on Wednesday, Oct. 17, 2018, to share that she had one of her ovaries removed earlier this week — nearly 11 months after undergoing a total hysterectomy.
"Yesterday I had a two hour surgery to remove my left ovary, which was encased in scar tissue & fibrosis, attached to my bowel and pressing on nerves that made it kinda hard to walk/pee/vamp," Dunham wrote in a lengthy post to her three million followers, captioning a photo of herself during her hospital stay. "Over the last month it got worse and worse until I was simply a burrito posing as a human."
For years now, the 32-year-old multi-hyphenate has kept fans posted on her longtime battle with endometriosis, a disorder in which the tissue that is supposed to line a woman's uterus instead grows outside of the organ. As Nicki Swift previously reported, Dunham revealed that she'd had her uterus and cervix removed in a personal essay penned for Vogue in March 2018. At the time, she explained that the surgery was performed to relieve severe pain associated with the disorder. The Not That Kind of Girl author later marked the nine-month anniversary of the operation with three nude snapshots in mid-August.
Despite her ongoing health problems, Dunham has maintained an optimistic outlook on her situation, writing, "A big lesson I've learned in all this is that health, like most things, isn't linear- things improve and things falter and you start living off only cranberry juice from a sippy cup/sleeping on a glorified heating pad but you're also happier than you've been in years."
Dunham, who famously split from longtime boyfriend Jack Antonoff in January 2018, went on to discuss access to health care in the United States. "I'm simultaneously shocked by what my body is and isn't doing for me and red with rage that access to medical care is a privilege and not a right in this country," she wrote, adding that her experience has given her "a mission" to "advocate for those of us who live at the cross section of physical and physic pain" and to "remind women that our stories don't have to look one way."
Dunham's latest surgery follows the Sunday, Oct. 14th premiere of her new HBO series Camping. Unfortunately, it hasn't been as well-received as the award-winning Girls once was, as critics and audiences alike have panned the Jennifer Garner and David Tennant-led comedy.