What We Know About Cillian Murphy's Sons Malachy And Aran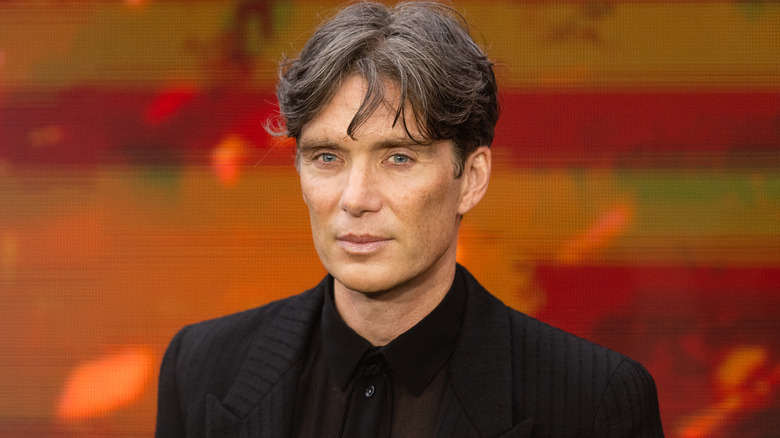 Samir Hussein/Getty Images
In 2023, everyone's favorite "Peaky Blinder" made a splash on the big screen by starring as the titular J. Robert Oppenheimer in Christopher Nolan's "Oppenheimer." The summer blockbuster has already been tapped to perform well at awards season, possibly putting Cillian Murphy into Oscars territory for the first time, per Entertainment Weekly. But award buzz aside, Cillian has rarely spoken about his personal life. "My job is to portray other people. The less that people know about me the better I can portray other people. That seems glaringly obvious and logical to me," the actor told the Irish Times in 2021. On a separate occasion, he copped to disliking public attention and photo ops, though he's "always happy to chat" with fans, via Hello!.
Cillian doesn't have a social media presence, so he's been able to shield his family from Internet scrutiny. Not too much is known about his wife Yvonne McGuinness, whom he married in 2004 after first meeting in 1996, according to PopSugar. McGuinness isn't an actor herself, which nicely aligns with Cillian's low-key lifestyle. The couple are currently raising their two boys, Malachy and Aran Murphy in Dublin, Ireland, as Cillian revealed on the "Armchair Expert" podcast in 2022. "It's kind of an Irish story ... to move away, do your thing, and then come home ...We wanted the kids to be Irish," he said. With Malachy and Aran growing up fast, what do we know about them?
Malachy and Aran Murphy are both drawn to the arts
Cillian Murphy didn't become an actor because he was chasing fame; he did it for the love of the craft. Likewise, Cillian's youngest son, Aran Murphy appears to love acting. In 2019, then-11-year-old Aran starred as Shakespeare's son Hamnet in the Irish company Dead Centre's "Hamnet." "His first professional role, it's an act of daring on his part ... [Aran] blossoms when he has someone to play opposite," the New York Times praised his performance. Cillian was equally enthused about his son's foray into the acting world, and appreciated that it didn't go straight to his head. "He was so chilled about it, you know? He would come off stage and ask what the score was in the Liverpool game," the "Inception" star joked to The Guardian.
However, while the play received notable buzz, Aran hasn't acted much since. It could be that he's disillusioned by the acting world, given his dad's experience. "[Malachy and Aran] are suitably underwhelmed by my work," Cillian told The Evening Standard (via Yahoo!). "I'm trying to keep them in that state because it's such a silly industry."
As for Aran's brother and Cillian's oldest son, Malachy is also drawn to the arts. He has reportedly shown an interest in music, which isn't too surprising given Cillian's background. According to Metro, the "Batman" alum kickstarted his career in a band called The Sons of Mr. Green Genes, but began acting after a record deal fell through.
Malachy and Aran Murphy lead low-key lives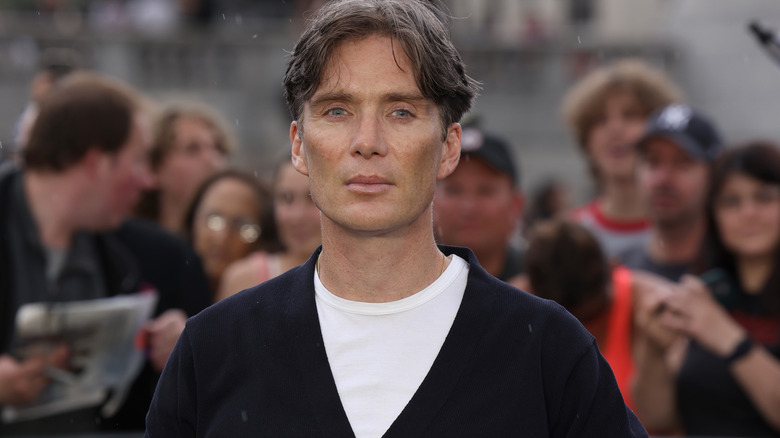 Neil P. Mockford/Getty Images
Despite their father's fame, Malachy and Aran Murphy lead low-key lives in Dublin, Ireland. In 2023, Cillian Murphy told Deadline that the move was prompted by a desire to raise his sons in his homeland, near his family. They moved from London in 2015 because, as Cillian revealed, the boys were becoming too "posh." "They were sort of at that age where they were pre-teens, they had very posh English accents and I wasn't appreciating that too much so we decided to come back," he shared with host Dax Shepard on an episode of "Armchair Expert."
Keeping Malachy and Aran away from the bright lights of Hollywood has also been another way to ground them. "They seem better adjusted than I was [as a teenager]. More sure of themselves. I'm happy about that," Cillian told The Guardian in 2016. And — talk about grounding — Malachy and Aran don't even have WiFi in the house! "It is a very complex time growing up, things are changing a lot at a very accelerated rate. We're all aware of the effect of the internet online and life online" Cillian dished to The Irish Mirror, adding that he prioritizes empathy in raising his boys. Without WiFi, there's a lot more opportunity for the boys to watch movies together (maybe movies starring their dad?), and for Malachy to pursue his music. Maybe we'll see Aran in Hollywood one day, but something tells us he likes his privacy ... for now.