The Truth About Cillian Murphy's Wife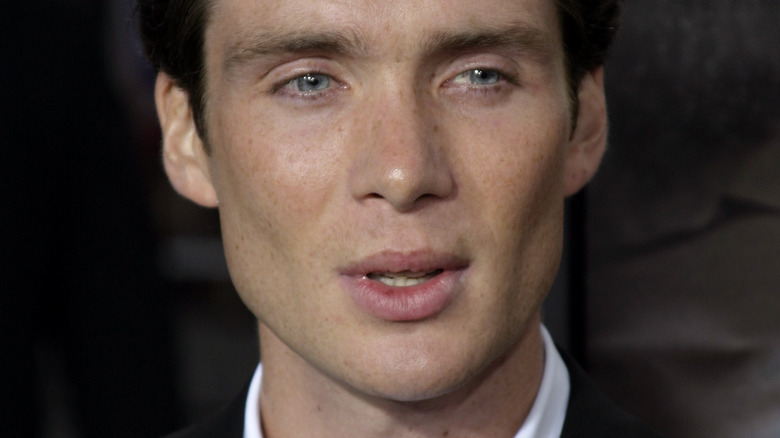 Tinseltown/Shutterstock
Cillian Murphy is an actor who was born in Ireland and has worked in the industry for several decades. Although he rose to popularity by starring in movies like "28 Days Later" and "Batman Begins" in the early '00s, Murphy's most recognizable is a television one. Since 2013, Murphy has played mobster Thomas Shelby on Netflix's series "Peaky Blinders," with a new final season on the way.
"I'm not a tough guy at all so it was by far the toughest character I have ever portrayed, and him being so physical and the amount of respect and fear that this family has in this town means that we all had to look tough. You've got to commit to the material and commit to the character and his choices," Murphy told the BBC about his TV role.
As for Murphy's personal life, he married visual artist Yvonne McGuinness in 2004. According to The Sydney Morning Herald, the couple met when Murphy played a 1996 show with his former band, Sons of Mr. Green Genes. Here's what else fans should know about Murphy's wife.
Cillian Murphy's wife, Yvonne McGuinness, is challenged by his job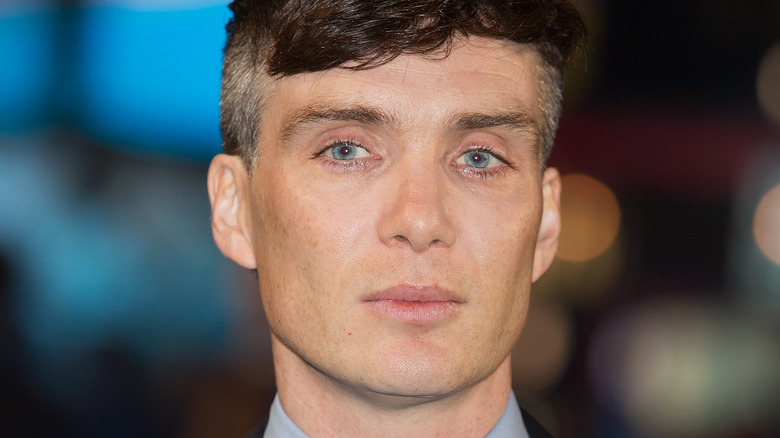 Dave J Hogan/Getty Images
During a 2009 interview with Metro UK, "Peaky Blinders" actor Cillian Murphy spoke about the ways his intense roles have impacted his marriage to Yvonne McGuinness. "If you talk to my wife about how I am during different films, she says she can see a marked difference. Obviously, when I come home in the evening, I do switch off and put the bins out but it seeps in there by osmosis. I'm sure I've been an a**hole. It's a difficult thing living with an actor," he said.
However, Murphy also explained that his location and quiet life off-camera is beneficial, telling Metro, "I live quite a quiet life with my wife in London. I love living there and no one ever comes up to me. I don't go to parties or openings, so you don't tend to end up in the paper. I'm just the guy who sits on the train and stares at people because I'm interested in idiosyncrasies, mannerisms and character things."
As for McGuinness' career, she's a visual artist "working with place, time, and community," according to her official website. In 2019, she created a performance event called "Before the Last Sun Sets" that was staged in a park in Ireland. Per her Vimeo account, McGuiness' work "encompasses performance, video, photography, sewing, writing, sculpture, and context-specific installations."
Cillian Murphy and Yvonne McGuinness have two children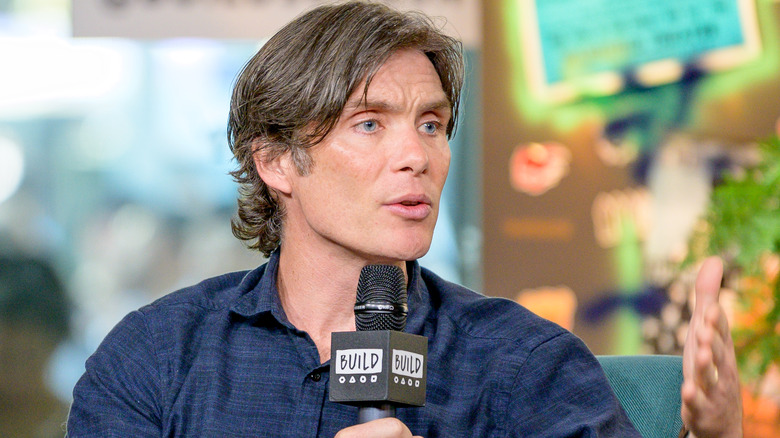 Roy Rochlin/Getty Images
Actor Cillian Murphy married Yvonne McGuinness in 2004, and the couple went on to have two sons. The first, Malachy, was born in 2005, followed by Aran being born in 2007, per The Sun.
"The kids are of a certain age. I think if you live in a world capital — like New York or London or wherever — it's excellent and exciting and stimulating in your 20s and 30s. Then there's a point where the things that were excellent and stimulating are now a bit sort of tedious and draining. You want something quieter and that's what we did," Murphy said in an interview with The Irish Times in June 2021, describing why his family moved from London to Dublin.
Murphy also spoke to The Guardian in 2016 about his and McGuinness' decision to move from London to Ireland with their family. "We wanted them to be Irish, I suppose. It's amazing how quickly their accents have adapted. Even within a year of moving back, they are fading into this rakish west Brit kind of thing," he said. It sounds like living in Ireland has been the best thing for their family, and it's allowed McGuiness' career to flourish, too.