The Truth About Damian Lewis And Helen McCrory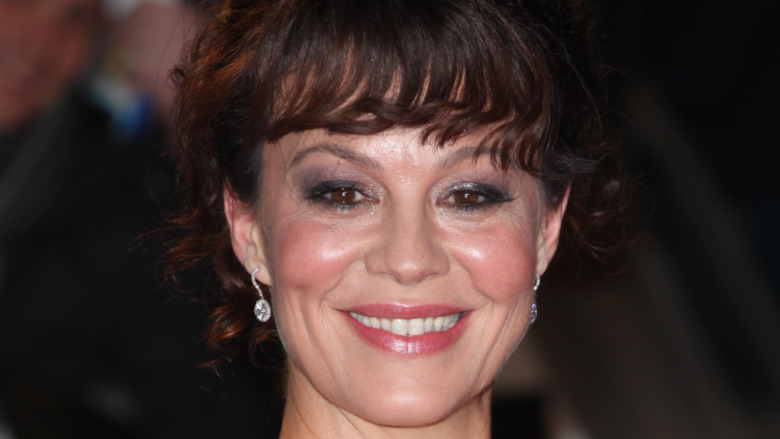 Shutterstock
The death of actor Helen McCrory was announced by her husband Damian Lewis in a touching statement on Apr. 16, 2021. "I'm heartbroken to announce that after an heroic battle with cancer, the beautiful and mighty woman that is Helen McCrory has died peacefully at home," Lewis wrote in the statement posted on Twitter. "She died as she lived. Fearlessly." Per People, the couple has a daughter named Manon and a son named Gulliver.
McCrory compiled an impressive resume throughout her acting career, which included appearances in movies such as Hugo and Skyfall, and television roles such as her portrayal of Polly Gray in Peaky Blinders, per Entertainment Weekly. Many fans will remember McCrory as Narcissa Malfoy in the Harry Potter series.
When the actor's death was announced, comedian Matt Lucas took to Twitter to heap praise on McCrory for her efforts on and off-screen. "Helen McCrory will be remembered not just for her remarkable stage and screen performances, but also for her selflessness and generosity," Lucas wrote, referencing her charitable work. As per BBC News, Lucas worked alongside McCrory on the FeedNHS campaign. 
In April 2020, during the early stages of the COVID-19 pandemic, McCrory and Lewis created the campaign to feed overworked health care workers in Britain. "We decided we wanted to try and get food to these people working such long hours and weren't able to," McCrory told the BBC.
Keep reading to find out about the couple's relationship, and how Lewis' marriage proposal did not go according to plan. 
The actors refused to settle down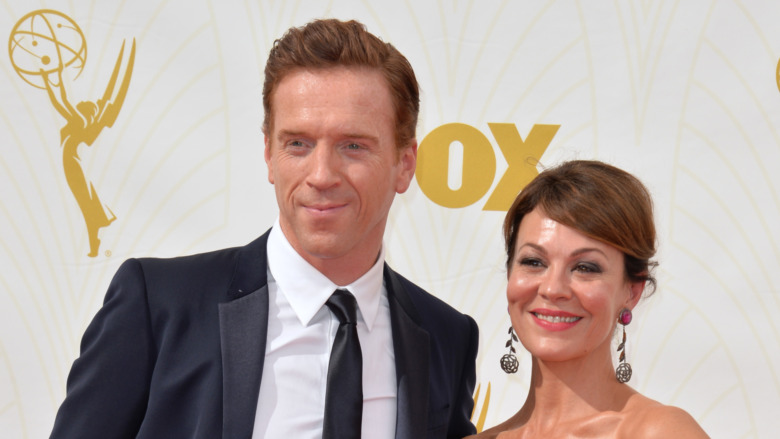 Shutterstock
Damian Lewis and Helen McCrory were married for 14 years before her untimely death, and the talented couple maintained a relationship rooted in both love and mutual respect. A year before her death, in April 2020, McCrory spoke to Woman's Weekly about what drew her to Lewis. "He just made me laugh a lot. And still does," the Penny Dreadful actor said. "Of course, everyone in life wants someone to love and be loved by, but I think until then I was always just engrossed in work."
Even before meeting his wife, the Billions star had dreamed of "falling in love with a beautiful, talented actress and whisking her off to Paris to propose," as he told Vogue in February 2013. Although when Lewis actually proposed to McCrory in Paris it did not go as planned. "A gaggle of Japanese tourists surrounded us like a flock of seagulls, taking pictures, and the moment was totally destroyed," he told the Evening Standard in June 2011.
The couple held each other in high regard both personally and professionally. "I have a huge respect for Damian's work that has nothing to do with me or our relationship," the Harry Potter actor told the Evening Standard in October 2014. Being a married couple did not slow down the two accomplished actors. "People talk about settling down; there's nothing settling down about it, love," McCrory said in a June 2010 interview with The Guardian. "I'd just like the dust to settle," she added about their whirlwind life together.