Ghosted's Amber Stevens West Welcomes First Child With Husband Andrew J. West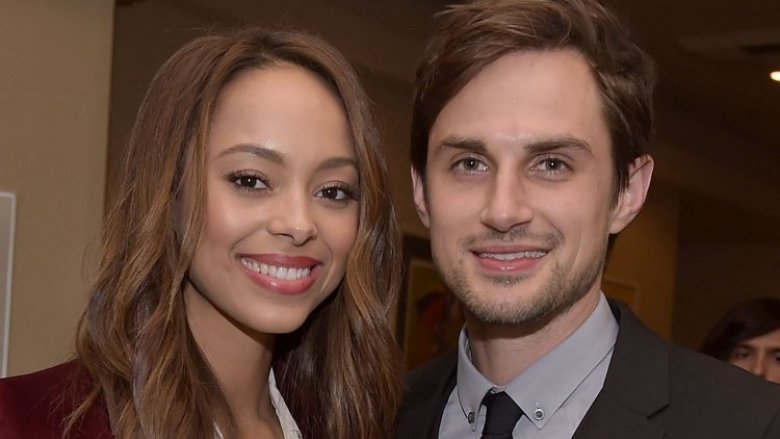 Getty Images
Congratulations are in order for former Ghosted star Amber Stevens West and her Walking Dead star husband, Andrew J. West!
According to Entertainment Tonight, the Greek alums welcomed their first child together, a baby girl named Ava Laverne, on Sunday, Oct. 7, 2018 — which means the new mom-and-daughter duo share a birthday.
The married pair's little bundle of joy was born at 6:03 p.m. in Los Angeles, and weighed in at 8 lbs., 9 oz. As the proud parents recently told People magazine, "We feel like we've been waiting our entire lives to meet our daughter, Ava. Now that she's here, we're completely obsessed. She's already introduced a new and unique type of love into our lives and we're so excited to see what else she will show us and teach us in the years to come."
As Nicki Swift previously reported, Stevens West, 32, first revealed that she and West, 34, were expecting their first child together in May 2018. In celebration of Mother's Day, the actress shared a collage of snapshots which showed off her growing baby bump on Instagram, writing, "The best is yet to come! #comingthisfall." For his part, the dad-to-be posted the same photos. Completing his sweet caption with a heart-eyes emoji, he wrote, "Happy belated Mother's Day to my absolutely amazing wife!"
The happy couple tied the knot in December 2014 after first meeting on the ABC Family series Greek in 2011. While speaking with Us Weekly about their upcoming parenthood in August 2018, Stevens West said of her husband, "Andrew loves to kiss and hug. He's already obsessed with this baby and every single day he's, like, 'I can't wait for her to get get here. Where's this baby? I need her to come now.' Honestly, he's going to be a much better parent than I am."
A number of other celebs have shared exciting baby announcements of their own this week — including none other than Prince Harry and Meghan Markle. On Monday, Oct. 15, the Duke and Duchess of Sussex revealed that they are expecting their first child in the spring of 2019. In related news, Pippa Middleton, who is famously the younger sister of Duchess Kate Middleton, welcomed her first child, a baby boy, with husband James Matthews on Monday.
Congratulations to Stevens West and West on their baby news!