The Serious Reason General Hospital's Kirsten Storms Had To Have Brain Surgery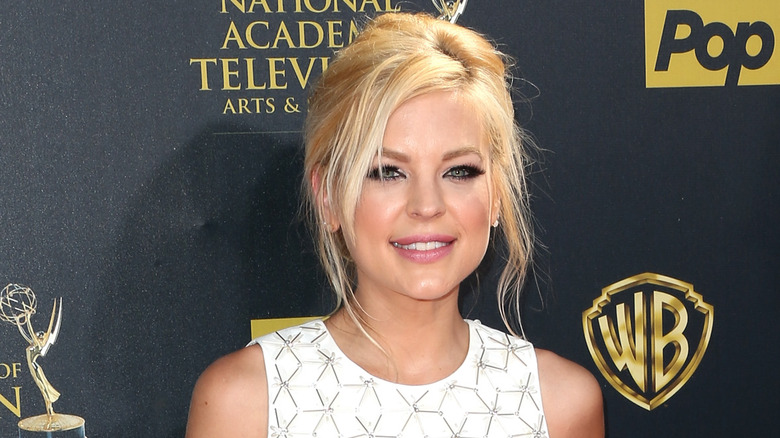 Frederick M. Brown/Getty Images
"General Hospital" star Kirsten Storms had to take time off from the Daytime Emmy award-winning program to have brain surgery. Soap opera fans are surely familiar with Storms, who's been a "General Hospital" cast member for the better part of 20 years. Although Storms actually played two characters, her greatest and longest contribution to the show has been Maxie Jones. The character was first introduced in 1990 — 15 years before Storms joined the cast, making her far from the first actor to take on that role. Storms got her shot at the role in 2005 and has (mostly) held on strong to it since.
Of course, Storms has done many other projects, like "Days of Our Lives" and "Zenon: Girl of the 21st Century," but "General Hospital" remains her favorite of the bunch. In 2015, Storms told KTNV that her love of the show started before she was paid to be on it. "When I was on 'Days of Our Lives,' I watched 'General Hospital' on my lunch break." But, unfortunately, a serious brain condition once forced Storms to put "General Hospital" on the back burner. 
Kirsten Storms had a cyst on her brain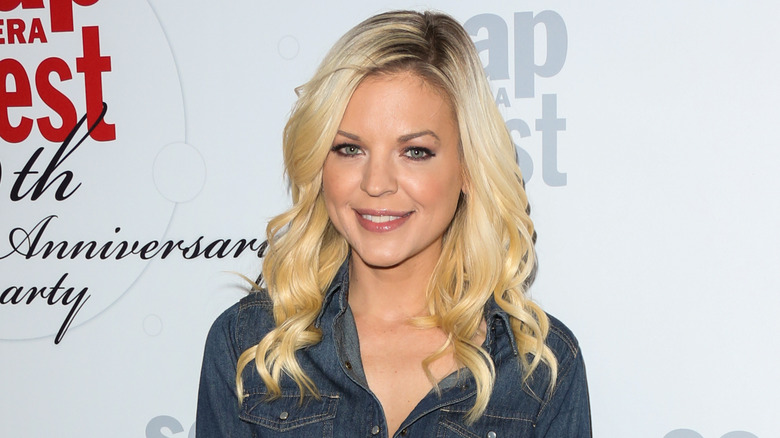 Paul Archuleta/Getty Images
Back in June 2021, Kirsten Storms suffered from a cyst on her brain. Storms revealed her unfortunate health update via Instagram Stories. "So I've not really spoken about this much, or at all actually," she said (via Today). "Less than 48 hours ago, I had brain surgery, hence the neck brace. It was on the lower portion of my brain." She continued, "I had a very large cyst that had split into two and the doctor said it was like so full the pressure was very noticeable when they opened up my skull...sounds so weird." Fortunately, the cyst "was not cancer." Still, the surgery — which required a gnarly incision — meant she had to take a break from the show.
One month later, Soap Opera Network reported that Storms would, naturally, not be around for a bit as she healed from her surgery. According to the outlet, the "General Hospital" writers decided to allow her character to get acquainted with all that Texas had to offer, instead of permanently axing the character. Fortunately, Storms quickly let it be known that she was more than able to take over her own role. Days later, Soap Opera Network updated fans on Storms' Instagram activity, where she captioned an on-set photo, "Maxie's back!"
Kirsten Storms stepped away for health reasons multiple times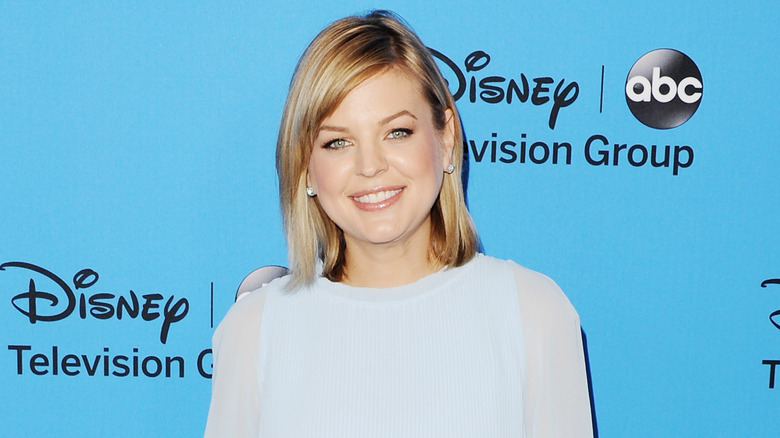 Jon Kopaloff/Getty Images
Kirsten Storms has appeared in more than 1,550 episodes of "General Hospital," according to IMDb. Many soap stars film hundreds of episodes of television per year, but that's still an impressive number. Storms' streak would've been even higher had she not been forced to tend to her health. According to Soap Dirt, Storms' returned to TV screens on August 25, 2021. Because soaps are filmed in advance, her last appearance actually took place on July 19, per Soap Opera Network. So "General Hospital" fans only had to cope without Maxie for just over a month.
This wasn't the first time that Storms had taken a break from the show. However, in the past, the show's producers opted to temporarily re-cast her role. Fellow actor Molly Burnett temporarily took over Storms' role in 2016 after Storms had to take an unrelated break, per The Wrap. And five years earlier, Jen Lilley pitched in to keep Maxie's character alive as Storms battled a separate illness.