Jamie Lynn Spears Suffers Heartbreaking Loss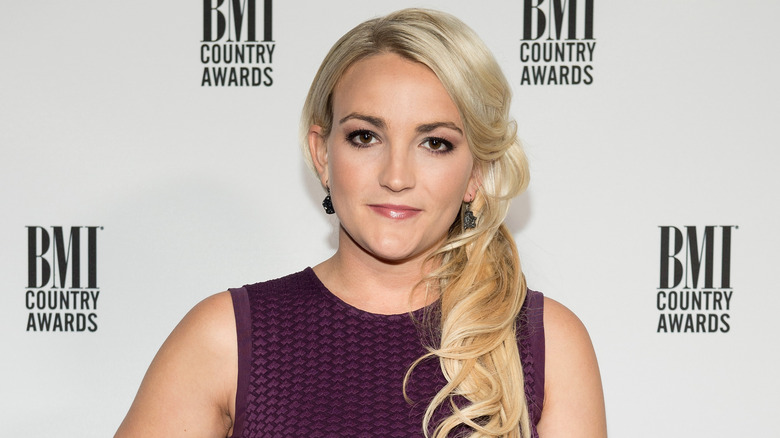 Erika Goldring/Getty Images
Jamie Lynn Spears is mourning the loss of Rev. Mark Beard, a priest who was there for her and her family in 2017 when her daughter, Maddie, was in a serious accident that nearly claimed her life. Beard was killed in a car crash near the Louisiana-Mississippi border on August 2, according to WAFB Channel 9. The incident occurred just before 1:30 p.m. on Interstate 55. The report indicates that Beard's vehicle "left the roadway and [travelled] into the median before striking a concrete culvert" and then flipped over.
On August 4, the "Sweet Magnolias" star took to Instagram to share her connection with Beard, who served as the pastor at a church in a small town in Louisiana prior to his death. Spears started out by saying that she had "no words" to explain the "gift" that Beard was, so she opted to share a personal story instead. She recalled Maddie's accident — the then-8-year-old was strapped on an ATV that ended up being submerged in a pond, according to People magazine — and shared that someone close to her called Beard and he went to the hospital to be with the family and to pray for Maddie, who was listed in critical condition. "Maddie was intubated and endless tubes and lines extended from every part of her. There were no fewer than five machines performing different functions," Jamie wrote in her book, "Things I Should Have Said" (per People). 
What happened next, Spears says, is nothing short of a miracle.
Jamie Lynn Spears says Beard's prayers helped Maddie
Jamie Lynn Spears continued her story about Father Mark Beard in her Instagram post. The "Zoey 101" star said that when Beard started praying over Maddie, her daughter showed signs of life for the first time since the ATV accident. "Maddie starts flailing around, & I immediately start screaming for a nurse, a doctor, and he went to witness that she was not gone. She was still there," Spears said. She went on to say that Beard was "surprised by how quickly and strongly the spirit worked." As the actor noted, the ever-humble Beard downplayed his role in the apparent miracle.
In February 2020, Spears posted a candid Instagram caption alongside a photo of Maddie in the hospital. She is still so thankful that her daughter pulled through — and made a full recovery. Spears isn't the only person who mentioned Beard's "gift," either. Many parishioners at Saint Helena also expressed similar sentiments on the church's Facebook page.