Jamie Lynn Spears Shares Terrifying Account Of Daughter's Near-Fatal Accident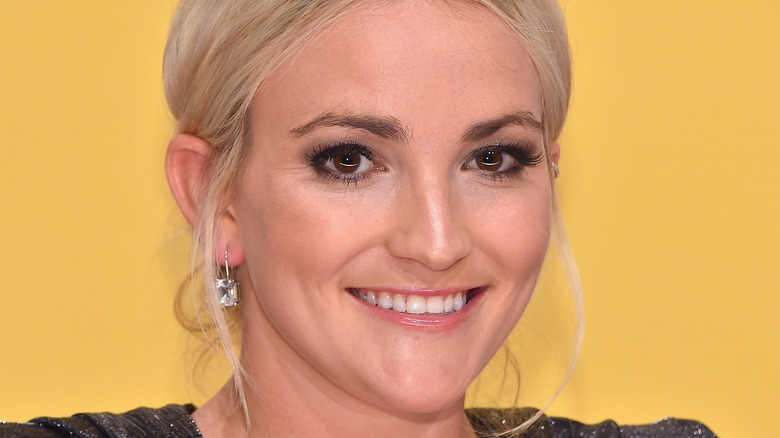 Michael Loccisano/Getty Images
In comparison to her uber-famous sister, Britney Spears, Jamie Lynn Spears' life has seemed relatively quiet as she stayed out of the headlines for a while. However, she's gaining attention for her new memoir, "Things I Should Have Said," which releases January 18. The book details Jamie's life as a child star, her journey raising her family, and her personal struggles with mental health, per Worthy Publishing. Ahead of the book's release, Jamie Lynn has spoken to news outlets and shared on social media her involvement in Britney's infamous conservatorship, which saw her back in the headlines.
Sharing her story and her part in the Britney conservatorship is all part of her personal growth, Jamie said in an Instagram post. "I know I still have ALOT of learning to do, but I feel like finishing this book gave me closure on this 30-year-long chapter of my life and hopefully helps anyone else out there who forgot their worth, lost their voice, or is trying to break an unhealthy cycle in their life." In her memoir, Jamie also shares the story of the life-changing accident her daughter had back in 2017.
Things looked grim for Jamie Lynn Spears' daughter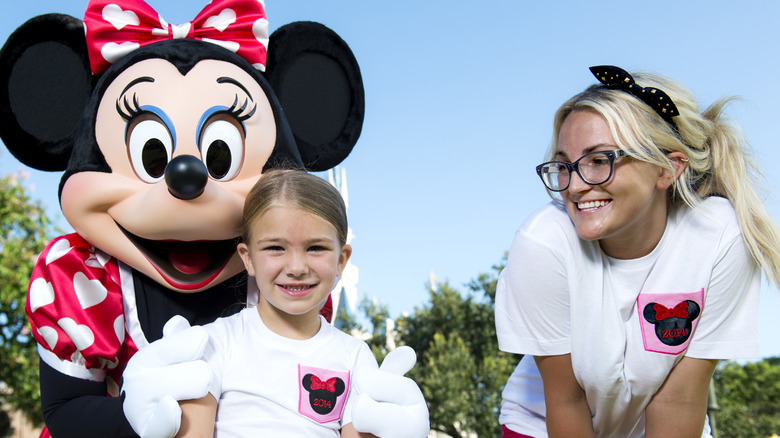 Handout/Getty Images
In 2017, every parents' worst nightmare almost came true for Jamie Lynn Spears when her daughter, Maddie, who was 8 years old at the time, was in a horrific ATV accident. In an excerpt from her memoir shared exclusively to People, Jamie gives a heart-wrenching retelling of the accident.
Jamie and her family were at her husband's family home when Maddie went for a ride on her ATV. One way or another disaster struck when Maddie, who was strapped inside the ATV, ended up submerged in a pond. Jamie writes that first responders pulled her out of the water, but she was "unconscious, her body distended, face swollen and eerily blue." Responders tried performing CPR and pounded on her back but to no avail. "I knew what I had just witnessed. My daughter's lifeless body," Jamie wrote. Then, her husband's mother told her, "'Lynne, Maddie's not with us anymore."
A happy ending
Thankfully, a firefighter was able to find Maddie's pulse, and she was rushed to the hospital where she was intubated, and Jamie said "there were no fewer than five machines performing different functions" (via People). Maddie's doctors said she wasn't responding to pain or reflex tests and that the next 24 hours were critical, so Jamie had a priest brought in. The priest recited the Commendation of the Dying and was performing the last rites when Maddie suddenly started thrashing, which prompted doctors to place her in a medically-induced coma. Miraculously, Maddie opened her eyes the next day and was able to fully recover.
Jamie told People that she started writing about the accident, and that's what prompted her to write her memoir. For Jamie, It's still very hard to revisit that accident, but she said that the life-changing moment needed to be shared. "There's a lot of dark things in this world today, and I think that putting something out there like that, that is so wonderful, is something that should be shared, especially when it made so many changes in a lot of lives for the better."