How Many Hallmark Movies Has Danica McKellar Starred In?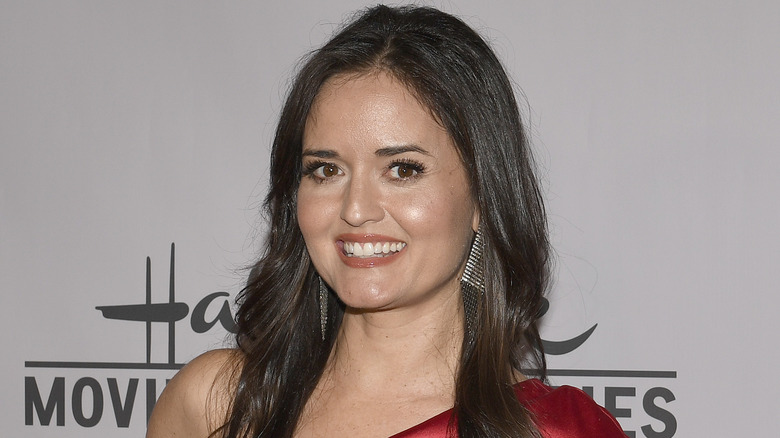 Michael S. Schwartz/Getty Images
There's nothing like a good Danica McKellar Hallmark movie to put you in a fantastic mood. Many who have watched the actor on Hallmark have known McKellar since she was a teenager playing Winnie Cooper on "The Wonder Years." So it wasn't hard for the actor to become a fan-favorite on the Hallmark Channel.
It seemed that every year fans were lucky enough to see McKellar star in a new Hallmark movie. And as much as viewers enjoyed it, so did McKellar. She told "Today," "They're just so good natured and they tell good stories about good people, and yes, they provide an escape from our crazy world, but more than that they remind us that we can be better and they remind us to connect to each other... and I love to spread that in the world." McKellar always enjoyed the joyful spirit that came from creating projects with Hallmark, and with each film it solidified her integral role with the network.
McKellar and Hallmark became so intertwined that it started to become her most well-known role, even more so than "The Wonder Years." She told People, "[I]t used to be every day of my life somebody would recognize me for 'The Wonder Years' on the street and now they're talking about Hallmark movies. It's so wonderful." Clearly, McKellar has left quite a mark on Hallmark and its viewers and it's no surprise because she's done quite a number of projects with the network.
Danica McKellar starred in 16 Hallmark films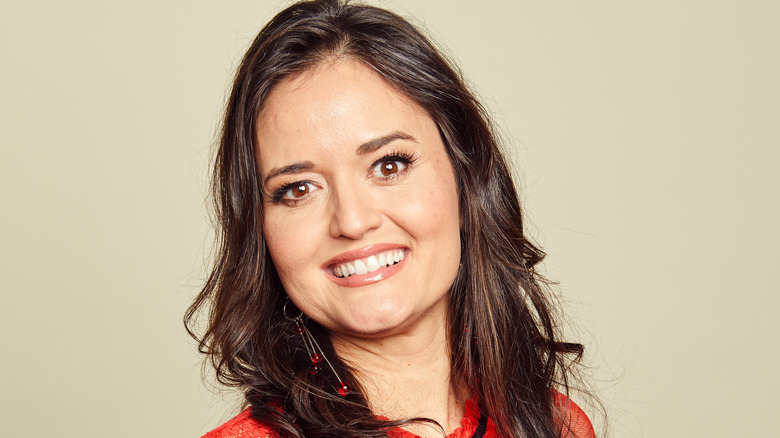 Emily Assiran/Getty Images
There's literally a Danica McKellar Hallmark movie for every mood. According to QC Approved, the actor has been in an incredible 16 films for the network! It all started in 2015 when she starred in the romantic film "Perfect Match." McKellar's charisma radiated off the screen, and Hallmark knew it had struck gold. She continued to do multiple projects with the network and it seemed that each one was better than the last. And you can't say that you were a Hallmark star without having a Hallmark Christmas film under your belt. Well, McKellar has seven! One of which is titled, "Christmas at Dollywood," and features the musical icon Dolly Parton. From Valentine's Day to Christmas to just a sappy romance film, McKellar has you covered with her Hallmark repertoire.
Hallmark and McKellar have walked hand-in-hand for years, and while some actors might get tired of working with the same network, "The Wonder Years" star was the exact opposite. She told Insider, "I've done 16 movies for the Hallmark Channel and I loved my time there." And, after all of McKellar's work with the network, and her admiration for Hallmark, it seemed like there was nothing that could tear these two apart. Unfortunately for viewers, however, Hallmark did eventually have to say goodbye to McKellar.
Danica McKellar left Hallmark for Great American Family network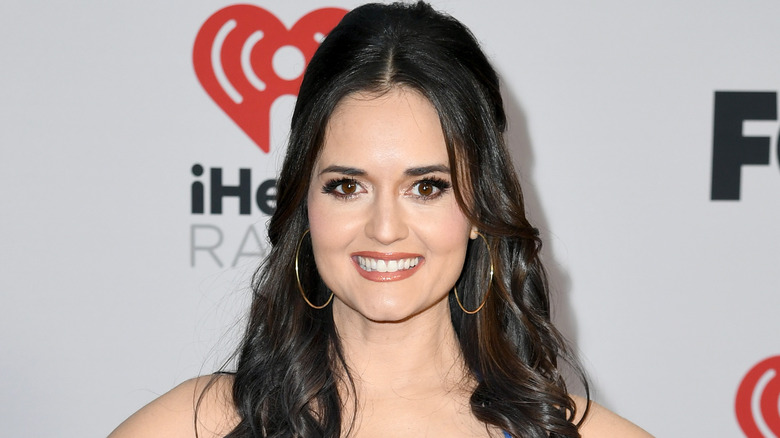 Jc Olivera/Getty Images
Hallmark fans never thought they would see the day when Danica McKellar's reign on the network would end, but unfortunately, it did. McKellar was one of several actors who decided to make the switch to the Great American Family Network.
Although it seemed like everyone was making the jump in 2021, the network's executives weren't worried. Hallmark executive Lisa Hamilton Daly told Variety, "I think there's a lot of talent out there that we've worked with in the past that GAC is now working with, but I think that we also are constantly trying to evolve the talent pool that we're working with." Still, while the network might not have been stressing, fans were. And they were especially disappointed that McKellar jumped ship — but the actor had her reasoning for moving to a new network.
"The Wonder Years" star told Us Weekly she had a better opportunity on the new channel as they offered her a multi-picture deal and the opportunity to produce some of the work. McKellar even revealed that the new network feels a bit like Hallmark. "[A] lot of the executives moved over there honestly. In some ways feels more like Hallmark than probably if I were still Hallmark," McKellar shared. "So all producers are all the same. All the actors, of course, were the same too." With that in mind, it's safe to say her biggest fans will likely be moving to the Great American Family network, too.