Did Ryan Gosling Really Sing I'm Just Ken In The Barbie Movie?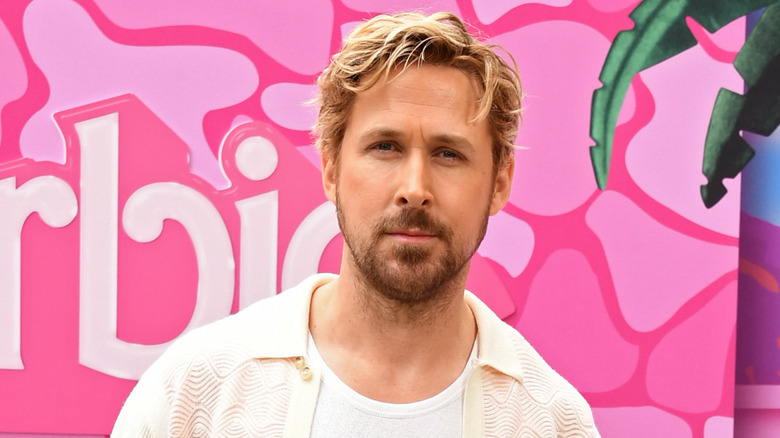 Jon Kopaloff/Getty Images
The "Barbie" movie has quickly become the film of the summer and could rake in a whopping $1 billion at the box office in the first three weeks of its release, according to CNBC. Additionally, Forbes reports that the movie's soundtrack has also been super successful. From Dua Lipa's "Dance the Night" to the reimagined "Barbie World" — a fresh spin on the original "Barbie Girl" by Aqua — the songs from the "Barbie" movie have already been streamed millions of times. Another song from the film, "I'm Just Ken," is proving to be popular, too, with some 6 million streams on Spotify. The song was created as an anthem for Ken, played by actor Ryan Gosling, and was written by Grammy award-winner Mark Ronson.
In an interview with Vanity Fair, Ronson explained his thought process behind the track and said that he really wanted to put the often-neglected Ken on the map. "I instantly had this idea for this lyric: 'I'm just Ken / Anywhere else I'd be a 10.' It just seemed funny. It felt a little bit emo, like, this poor guy. He's so hot, but can't get the time of day," Ronson recalled. Interestingly enough, Ronson admits that he didn't write the song for Gosling. In fact he didn't think Gosling would even be the one singing it. As it turns out, however, Gosling heard the track and insisted that he record the vocals. But there was one problem.
Ryan Gosling really can hit the high notes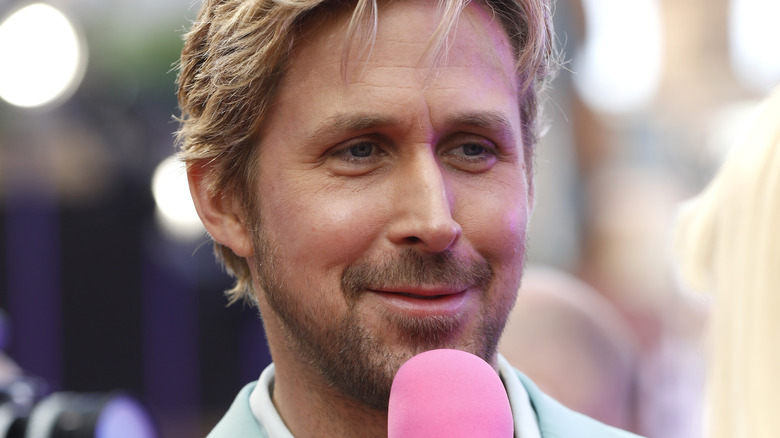 Tristan Fewings/Getty Images
Mark Ronson wrote "I'm Just Ken" in a higher key than what Ryan Gosling is used to singing in and while the producer was prepared to rework some things, Gosling recorded the track as-is. "He really got [that] it had to walk this line of not being funny or parody. But obviously, the song is also kind of ridiculous at times. So he was really amazing, and when he really did start hitting the big notes, I was like, this dude is a vocal powerhouse," Ronson told Vanity Fair.
Of course, Gosling has plenty of experience when it comes to music. Aside from starting off his career on "The Mickey Mouse Club" alongside Justin Timberlake and Britney Spears, Gosling was also in a band called Dead Man's Bones alongside Zach Shields. You can even listen to their 2009 album on Spotify. Additionally, Gosling did his own vocals in the film "La La Land," co-starring Emma Stone. In the musical, Gosling sang "City of Lights" and "A Lovely Night." And, yes, that was really Gosling playing the piano in the film, too. "In what other job is it a part of your job to just sit behind a piano for three months and play? It was really one of the most fulfilling preproduction periods I've ever had," Gosling said in a behind-the-scenes video for Lionsgate. 
Ryan Gosling offered his vocals on another Barbie track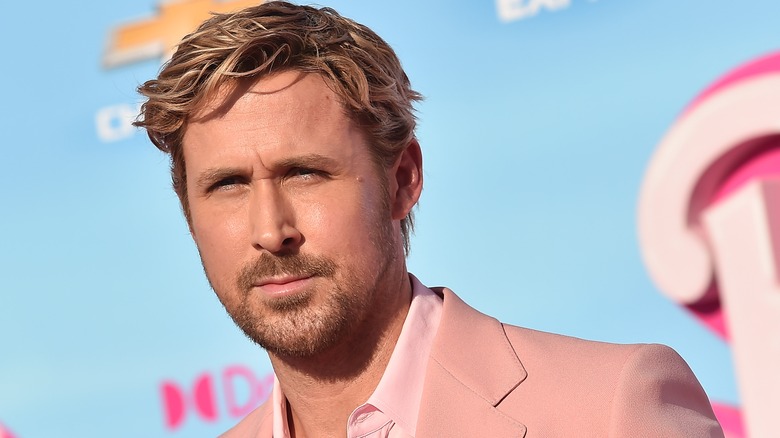 DFree/Shutterstock
What some fans of Ryan Gosling may not know is that the actor actually sang on more than one track in the "Barbie" movie. Gosling was part of the ensemble vocals for the cover of Matchbox Twenty's "Push." In an interview with USA Today, the band's lead singer Rob Thomas talked about how he felt when he was approached about using the song in the film. He admits that he initially found it "hilarious," but when he was told that things work out for Ken in the end, Thomas sounded a bit relieved. "Aww. Alright, really good," he recalled thinking.
Gosling's musical talents aren't widely publicized since his main focus over the course of his career has been acting, but he's actually done quite a bit in the music realm. According to CBC, Gosling showed off his ukulele skills in the 2010 film "Blue Valentine." He sang — in Spanish, no less — in the 2012 film "The Place Beyond the Pines," and in the 2017 film "Song to Song," he actually played the role of a musician. Wait a minute... We think this makes Gosling a triple threat! Confirmed.