Barbara Corcoran Once Shared The Shark Tank Deal That's Made Her The Most Money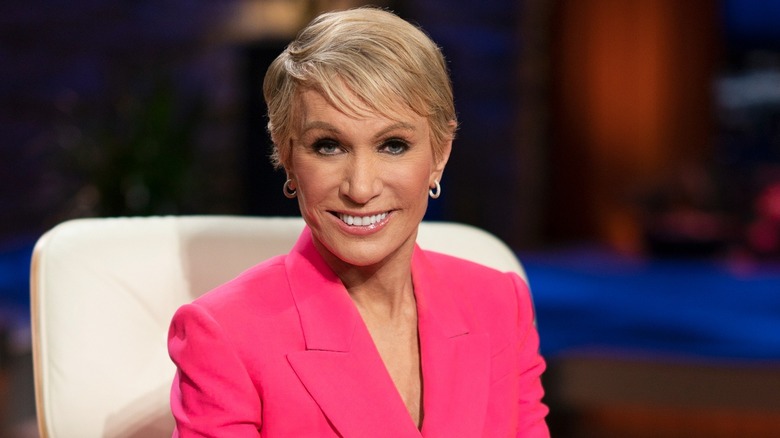 ABC/Christopher Willard
Barbara Corcoran has been a "shark" on "Shark Tank" ever since its debut in 2009, joining fellow investors Robert Herjavec, Kevin O' Leary, Lori Greiner, Daymond John, Mark Cuban, and more in wheeling and dealing with up-and-coming entrepreneurs — to the tune of millions of dollars in investments. Corcoran, who started her real estate company, The Corcoran Group, with a small investment, has shared some of her secrets in her book "Shark Tales: How I Turned $1,000 Into a Billion Dollar Business." But even she has made some bum deals.
"My worst ['Shark Tank' deal] was investing in a fast-talking cowboy selling exercise equipment who needed to lose 50 pounds. Instead, he lost my $50,000," Corcoran once told Forbes. She added that her "best" deal was with a cake company where she asked to be paid back per cake and earned back her initial investment in just three weeks.
But that was way back in 2012, and there's been a lot of deals since then. And one of them made Corcoran hundreds of millions.
Barbara Corcoran made a whopping $468 million on a $50,000 investment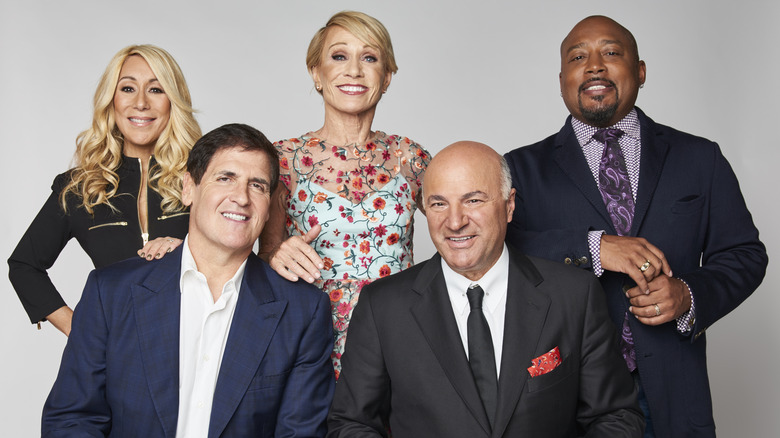 Matt Doyle/Getty Images
Barbara Corcoran has hundreds of "Shark Tank" deals under her belt, but in a June 2023 interview, she revealed that one of them made her a millionaire more than 400 times over. While speaking on "The Daniel Mac Show" podcast, Corcoran revealed that her most lucrative "Shark Tank" investment came in 2017 when she made a deal to put $50,000 into a blanket company. "That would have to be the Comfy," she said when asked to name the "Shark Tank" deal that made her the most money. "That made me $468 million in three years." "I took the deal myself," she added. "I got a third of the business for, I think, $50,000. Nobody wanted it. ...It's nutso, right? I never anticipated it. That's a good investment."
When brothers Brian and Michael Speciale pitched their product — a wearable microfiber and sherpa blanket similar to the Snuggie — in a season 9  "Shark Tank" episode, they asked for $50,000 for a 20 percent stake in their company. Robert Herjavec bit, but he wanted a 50 percent stake, telling the duo, "You know what, that offer makes me Comfy."
But Corcoran became annoyed by Herjavec jumping in without her and offered to undercut him with an offer of $50,000 for a 30 percent stake in the company. "But you do all the work," she told the brothers. While they tried to get her to downsize her cut to 25 percent, Corcoran wouldn't budge. In the end, the entrepreneurs took Corcoran's offer — and their business was born.
The Comfy blanket business was not all smooth sailing
The Speciale brothers' appearance on "Shark Tank" made them rich fast. Within five weeks of making their reality TV deal, they hit $1 million in sales, and by the end of their first year in business, sales soared to $15 million, per CNBC. But even after locking in deals with several major retailers, the company hit some big bumps with management disagreements, supply chain setbacks, forced staff cuts, and competition from copycat brands a few years in. In a 2022 interview with Forbes, Michael Speciale revealed that things got so bad that the company nearly folded in 2021. "Even with all that revenue in the first four to five years, we were very close to being out of business... to the point where we were going to dissolve the company, we were going to sell it," he said.
Michael eventually bought his brother and Corcoran out but threw the "Shark Tank" star under the bus for not helping financially when the company was in a crunch. "She's a celebrity, is really what it came down to," he said. "When we truly needed her... she refused."
The Cozy Comfort Company is still in business, with the lone Speciale brother serving as CEO. Corcoran's image remains prominently on The Comfy website.