Bob Barker Of The Price Is Right Fame Hospitalized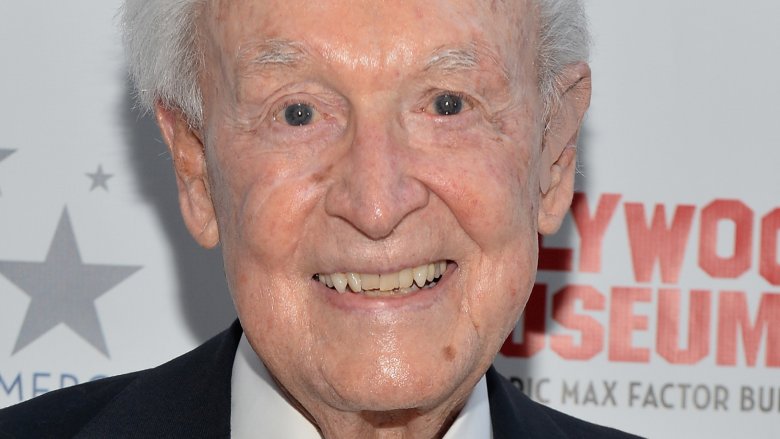 Getty Images
Former The Price Is Right host Bob Barker was transported to the hospital after experiencing intense pain.
TMZ reports that paramedics traveled to Barker's home in Hollywood Hills, Calif. in the early afternoon of Monday, Oct. 22, 2018. According to the celebrity gossip rag, the Los Angeles Fire Department responded at 1 p.m. and firefighters were seen moving Barker by stretcher. Barker, as seen in photographs obtained by TMZ, was sitting up at the time and appeared responsive. Barker was then reportedly transported to the emergency room at Los Angeles' Cedars-Sinai Medical Center.
Barker's manager informed People magazine that the iconic TV host had woken up that morning with an "increased level of pain" in his back, stemming from a previous injury. "He's awake and alert. He's resting and going through evaluation," the manager shared, noting that family had decided against bringing Barker to the hospital themselves as it was "painful and difficult to get him in a private vehicle."
As noted by People, paramedics had been at Barker's home just 13 days earlier on Oct. 9 for a "non-emergency back problem."
Barker, now 94 years old, previously fell and hit his head in June 2017, after he reportedly slipped in his bathroom. At the time, he allegedly refused a ride to the hospital via ambulance and had his housekeeper drive him instead. He also fell outside his home in October 2015, as reported by Entertainment Tonight. Though he'd reportedly suffered lacerations to his head, he wasn't seriously hurt.
According to TMZ, Barker had just gone to the doctor for a follow-up appointment regarding his 2017 fall a week before his most recent trip to the hospital.
Barker, who'd hosted the popular TV game show The Price Is Right from 1972 to 2007 (via USA Today), will turn 95 years old on December 12.