Rosie O'Donnell Opens Up About Engagement To Much Younger Fiancee Elizabeth Rooney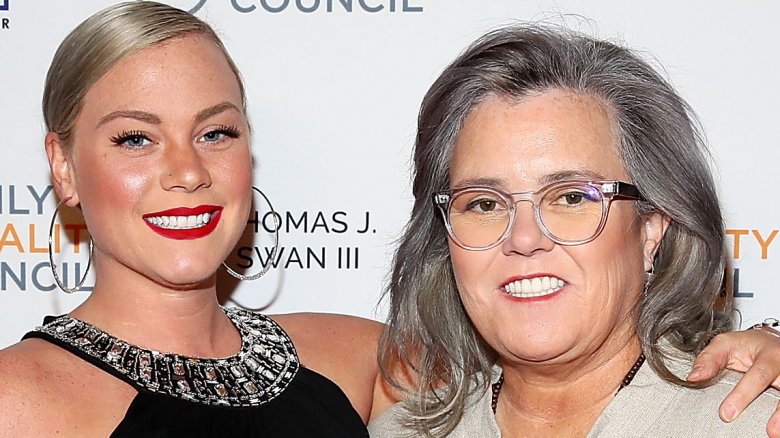 Getty Images
Comedian and TV personality Rosie O'Donnell has finally confirmed her engagement to 33-year-old Elizabeth Rooney.
At the 15th-anniversary celebration of her New York City-based organization Rosie's Theater Kids, O'Donnell spoke with People magazine about her relationship with Rooney and revealed that their future wedding might not be for quite some time. "This is a long time in the future. We both decided that that would be best," she said of their eventual marriage.
Regarding their living situation, O'Donnell explained that they've been doing the "long-distance thing," as she lives in New York while Rooney resides in Boston. And while a long-distance relationship may not work for everybody, it's apparently been going well for these two lovebirds. "It's been great," O'Donnell stated. "I think she's a wonderful woman."
Further opening up about Rooney, who served in the United States army, O'Donnell said, "She's very much an equal, she's very much her own person and loves what she does. She's a pretty unbelievable young woman."
The former co-host of The View also commented on the 23-year age difference between her and her fiancée. "I keep telling her I'm too old for her. But she doesn't seem to care," O'Donnell said. "She's like, 'I was in the Army! I put my life on the line every day you think I don't know who I want to date?' I'm like, 'Alright I guess that's true.' She has a lot of good points."
However, O'Donnell admitted that the age gap between them has led some fans to mistake Rooney for her 20-year-old daughter, Chelsea. "A lot of people say, 'Oh my god, Chelsea looks so great.' I'm like, 'That's not Chelsea.' That's my soon-to-be spouse," O'Donnell admitted. "It's a little tricky." Fortunately, Rooney doesn't get upset when people make the mistake.
A source previously told Radar Online that O'Donnell had proposed to Rooney over the summer. However, the two never made a formal announcement about their engagement, reportedly out of concern for Rooney's career in the Worcester, Mass. police force.
At the time, O'Donnell's rep did not comment on the engagement but did confirm that O'Donnell and Rooney were indeed in a relationship together.