A Look At Ty Pennington's History Of Legal Trouble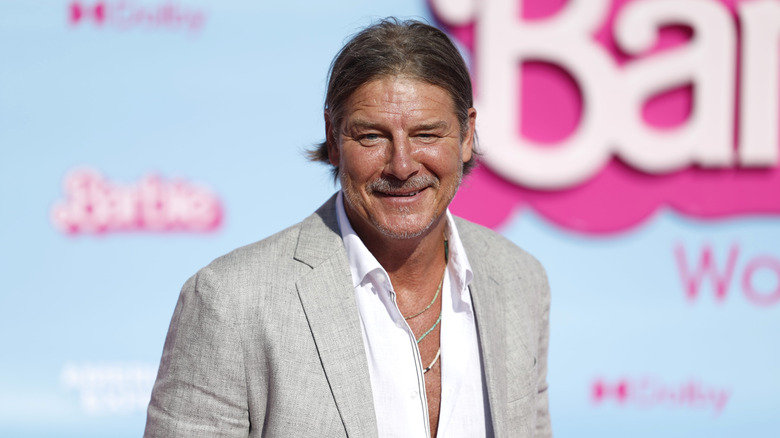 Frazer Harrison/Getty Images
Model turned television personality Ty Pennington (née Gary Tygert Burton) first got his start in showbiz working as a set designer. 
In 2000, he landed the gig of a lifetime, starring as a carpenter on TLC's "Trading Spaces." Still, Pennington is probably best known for his time on ABC's "Extreme Makeover: Home Edition." In fact, according to Pennington, he never took one sick day during his nearly eight years hosting the famous reality television series. "I think 'Extreme' was probably one of the greatest television shows ever to exist," Pennington told the hosts of "Daily Blast Live." He added, "When you actually, at the end of the day, really do change someone's life it's a whole different ball game and that's probably why I just kept doing it every day." 
Alas, all of the success Pennington carved out for himself threatened to come crashing down following a couple of serious brushes with the law.
Ty Pennington was charged with drunk driving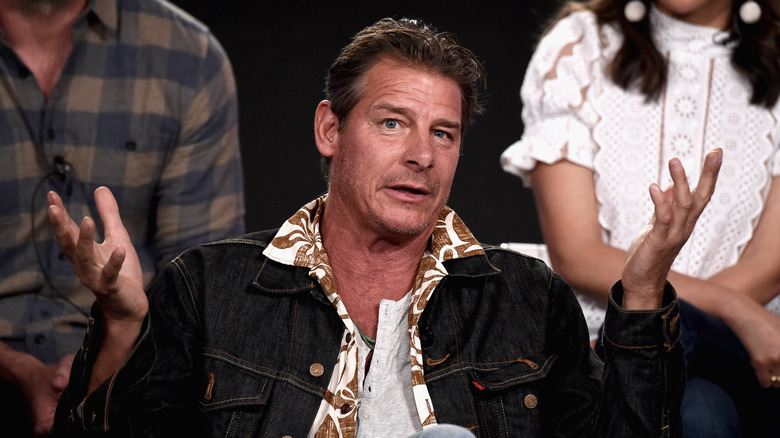 Amanda Edwards/Getty Images
"Extreme Makeover: Home Edition" star Ty Pennington was pulled over on May 5, 2007, on suspicion of driving under the influence and subsequently charged with the misdemeanor crime. Sources told TMZ that the television host's blood alcohol level was at a .14 at the time of the arrest, which is almost double California's legal limit of .08. Shortly after the arrest, he was released on a $5000 bail. 
Later, Pennington released a lengthy statement via his publicist Stan Rosenfield wherein he admitted he was embarrassed by his "lapse in judgment" and apologized to fans, ABC Television, and his design team. "Under no circumstances should anyone consume alcohol while driving. I could have jeopardized the lives of others, and I am grateful there was no accident or harm done to anyone. This was my wake-up call," he said.
Pennington plead "no contest" to the DUI charges and was ordered to complete three years of probation as well as three months of alcohol education classes, attend a Mothers Against Drunk Driving impact panel, and pay a $390 fine. In his first interview following the arrest, he admitted that in retrospect, he should've taken a cab home. But as the old saying goes, hindsight is always 20/20. "If we could hit rewind in our life, I think we would do a bunch of things differently," Pennington told Entertainment Tonight. "But you can't do that. All you can do is accept what's happened and learn from it." 
But Pennington's legal woes were just getting started.
Ty Pennington was slapped with a hefty lawsuit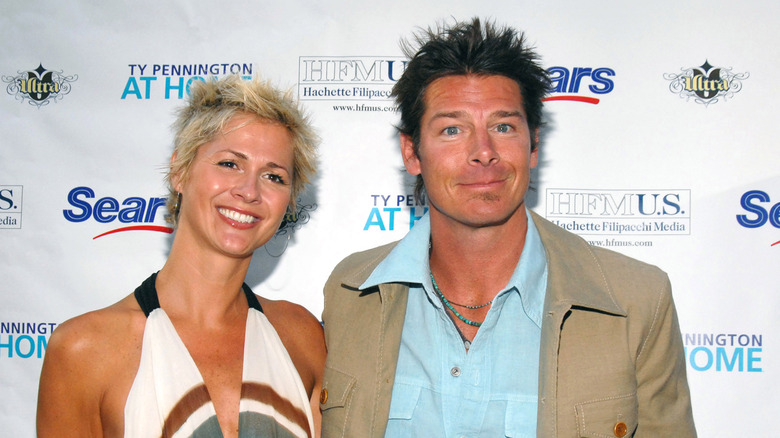 George Napolitano/Getty Images
In September 2007, only a few months after being arrested and charged with drunk driving, Ty Pennington and his then-girlfriend Andrea Bock were slapped with a staggering $4 million lawsuit by an art gallery owner. According to Melissa Ross, she and Pennigton struck a deal in which Pennington could display his line of furniture, aptly titled Art Design Home Decor (or ADHD for short), at Ross' gallery alongside other pieces of art. Ross, however, claims that once the plan came to fruition, Pennington demanded that only his furniture be shown in the art gallery.
Meanwhile, a spokesperson for Pennington told TMZ that the litigation was nothing more than a "nuisance suit." They added, "Anyone with $320 can file a lawsuit ... this suit has no merit." And perhaps Pennington's spokesperson was right. In the end, Pennington prevailed. According to court documents, the lawsuit was dismissed in November of the same year.