Chelsea Clinton's Father-In-Law Has A History Of Legal Trouble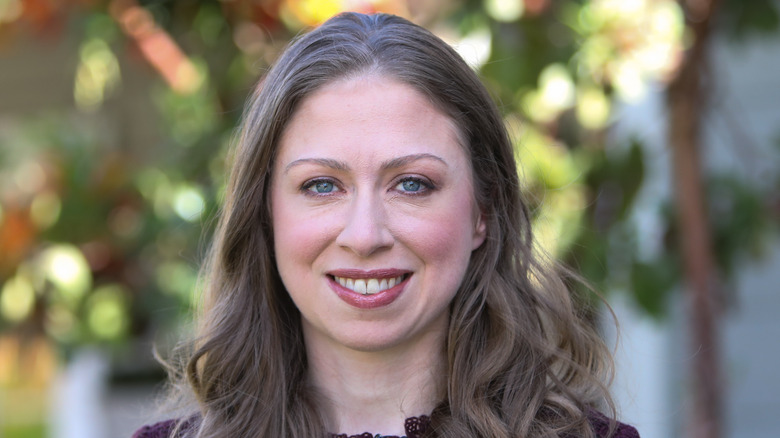 Paul Archuleta/Getty Images
Chelsea Clinton has known her husband most of her life. Bill and Hillary Clinton's only child met Marc Mezvinsky thanks to her parents in the mid-1990s, when they were teenagers. Both were attending the exclusive South Carolina retreat for leaders of different types known as Renaissance Weekend and struck up a friendship. Mezvinsky, a student at Stanford at the time, is said to have showed her the campus while she decided what college to attend. The former first daughter ended up choosing Stanford.
While initially just friends, a romantic relationship blossomed after she graduated. More than a decade after meeting, Chelsea and Mezvinsky announced their engagement in the most 2009 way possible. "We're sorry for the mass e-mail," they wrote to family and friends that November, the New York Times reported, "but we wanted to wish everyone a belated Happy Thanksgiving! We also wanted to share that we are engaged!" In July 2010, Chelsea and Mezvinsky tied the knot in a highly private ceremony with a secret guest list.
As such, speculation regarding who would and would not be invited to Chelsea's wedding abounded. There was particular interest surrounding whether the groom's father, former U.S. Representative Edward Mezvinsky, would attend. Initial reports noted Marc had only his mother, Marjorie Margolies, also a former congressmember, by his side. But Edward was in fact present, though he wasn't featured in the official photos sent to the media. It didn't surprise anyone, as Edward had been released from prison just two years earlier. 
Edward Mezvinsky embezzled millions
Edward Mezvinsky had a fruitful political career between the late '60s and early '80s, when he served as a representative in Iowa before being elected as a U.S. congressman. After leaving Congress in 1977, Mezvinsky served as the U.S. ambassador to the U.N. Commission on Human Rights and later as the Pennsylvania Democratic Party chair, a role he filled until 1986. But Mezvinsky's career took a downturn when he lost two consecutive campaigns in Pennsylvania, first for the Senate and then state attorney general.
A lawyer by trade, Mezvinsky left politics and turned to business. His business acumen, however, proved a lot less sharp. In January 2000, Mezvinsky filed for bankruptcy, according to the Washington Post. At that point, it became clear the Mezvinskys had been in financial trouble. But that was just the beginning of the story. In turned out that Mezvinsky had fallen for a series of advance-fee scams tracing back to Nigerian conmen, CNN Money reported in 2002.
To pay for his losses, Mezvinsky defrauded banks, businesses, friends and even family of a total of $10.4 million, according to his 2001 indictment, The Associated Press reported. Mezvinsky pleaded guilty to 31 counts of fraud in September 2002 and was sentenced to six and a half years in prison the following January, according to the New York Times. He served five years, being released in 2008, just a year after Chelsea Clinton and his son Marc announced their engagement. He remained on probation until 2011.
Marjorie Margolies asked Clinton for a pardon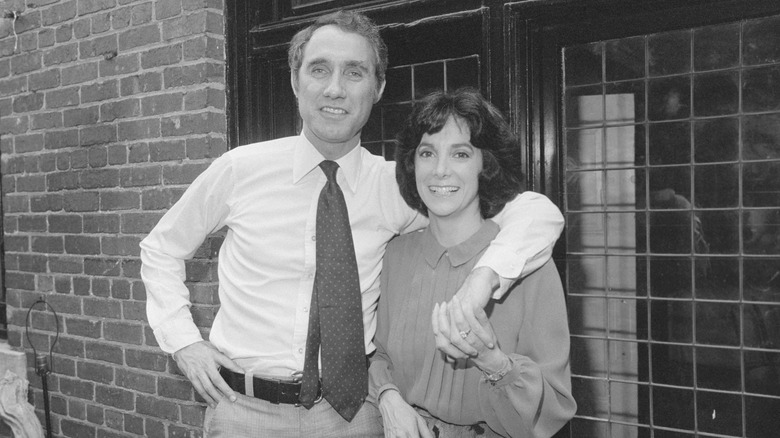 Bettmann/Getty Images
In January 2001, when Bill Clinton was about to leave office, Edward Mezvinsky asked the president for a pardon, Politico reported in 2016. "I base this request for clemency primarily on my long record of unblemished public service and my lifetime of work to try to improve the quality of life in our community, especially for the poor and powerless," he wrote. His then-wife, Marjorie Margolies, also asked for reprieve.
In her request, Margolies highlighted Mezvinsky's Jewish and immigrant upbringing in Iowa. "This Midwestern ethic of hard work, honesty and straight-forwardness that he saw in his father guided Ed into a life of dedicated to public and community service." But Clinton didn't pardon his daughter's future father-in-law. As far as Margolies knows, he never acted on it. "No action was taken ... which is a matter of public record. To my knowledge, we never received any reply from the White House," she told Politico.
In his letter, Mezvinsky also asked Clinton to take into consideration his mental health. "I was suffering from a severe and disabling mental condition throughout the 1990s," he argued. In court, Mezvinsky contended he had been diagnosed with bipolar disorder, which he used to seek a mental illness defense, the Des Moines Register reported in 2003. But the judge didn't allow it. "If you want to see an example of a court being hostile toward issues of mental health, this is a very shocking example of it," Mezvinsky's lawyer said.
If you or someone you know needs help with mental health, please contact the Crisis Text Line by texting HOME to 741741, call the National Alliance on Mental Illness helpline at 1-800-950-NAMI (6264), or visit the National Institute of Mental Health website.