Why Hunter Tylo Really Left The Bold And The Beautiful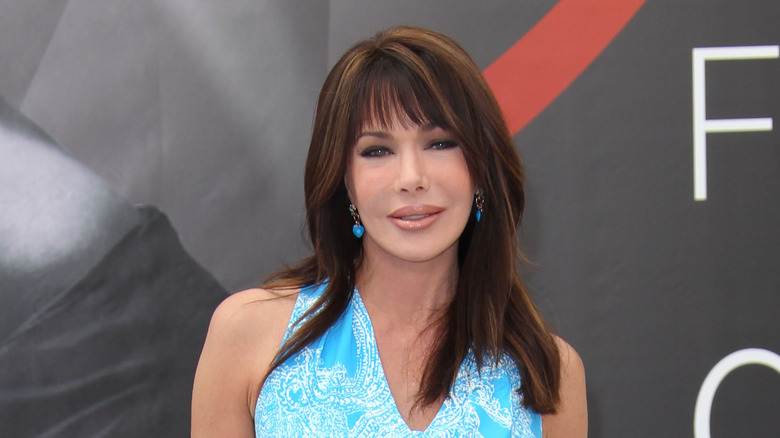 Toni Anne Barson/Getty Images
Hunter Tylo has established herself as a soap opera icon with roles in shows like "Days of Our Lives" and "The Bold and the Beautiful." Per Soaps, she was introduced to fans of "B&B" in 1990 when she was cast in the role of Dr. Taylor Hayes, a world-renowned psychiatrist who would meet and fall in love with Ridge Forrester (originally played by Ronn Moss). Tylo appeared on the CBS soap for decades until 2013, when she decided to leave after her contract with the show had expired. The actor confirmed her departure in a statement on her official website HunterTylo.com, according to Soap Central. 
"I am getting bombarded with questions to quell rumors, and here in my forum, I will clarify that Jackie and I are (coincidentally) off our contracts," she said, referring to her on-screen daughter, Jacqueline MacInnes Wood. At the time, Tylo said she was looking forward to taking on other acting roles as well as focusing on her writing and skincare line. "My friends and B&B fans will be sorely missed. But don't worry! I'll keep you posted of my every new adventure!" she added. However, Tylo eventually rejoined "B&B" in a recurring capacity in 2014. She went on to star on the soap until 2019, when she was ultimately replaced by another actor to play Dr. Hayes. But why exactly did Tylo leave the show in the first place? 
Hunter Tylo explains her exit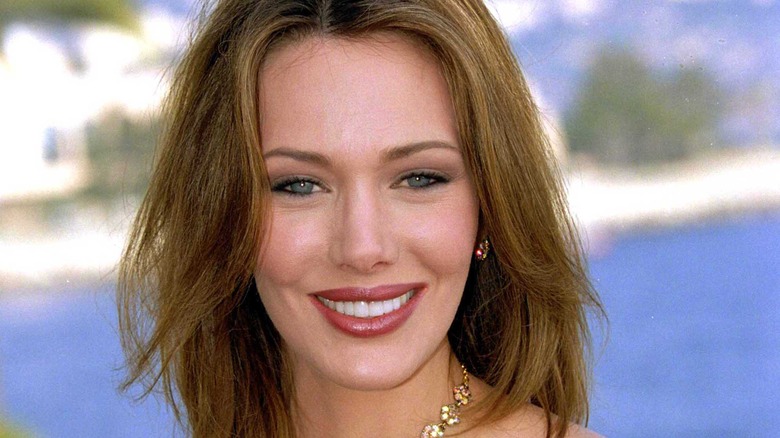 Toni Anne Barson Archive/Getty Images
Hunter Tylo shed further light on her decision to leave "The Bold and The Beautiful" in an interview with French magazine Télé Star in 2013. Explaining that her contract was up, Tylo said that the show hasn't been the same ever since Ron Moss and Susan Flannery — two central stars on "B&B" — quit their roles. Moss, who played Tylo's love interest, shocked viewers when he departed the soap in 2012 after 25 years as Ridge Forrester. Not two weeks after his departure, Flannery, who played the iconic matriarch Stephanie Forrester, followed suit. Initially, Tylo said she was delighted by Flannery's exit as "this put Taylor in a position as kind of a new matriarch, sort of taking Stephanie's place." She then trailed off, saying, "But then Brad Bell, the producer, chose to orient the series to Brooke's family, so..."
As longtime fans may recall, it wasn't the first time that Tylo had to make the difficult decision to walk away from "B&B." In 2002, the actor also left the show in order to look after one of her children who has retinal cancer, as reported by IOL. Katya, her daughter with late actor Michael Tylo, was diagnosed with retinoblastoma shortly after she was born in 1998. "She was not a wonderful baby," Tylo recalled to CNN in 2003. "She was crying. She was showing signs of something that was painful." Katya ended up having surgery to remove her cancerous right eye when she was just 3 months old. Fortunately, she was later declared to be cancer-free after undergoing several rounds of chemotherapy.
Hunter Tylo was replaced by Krista Allen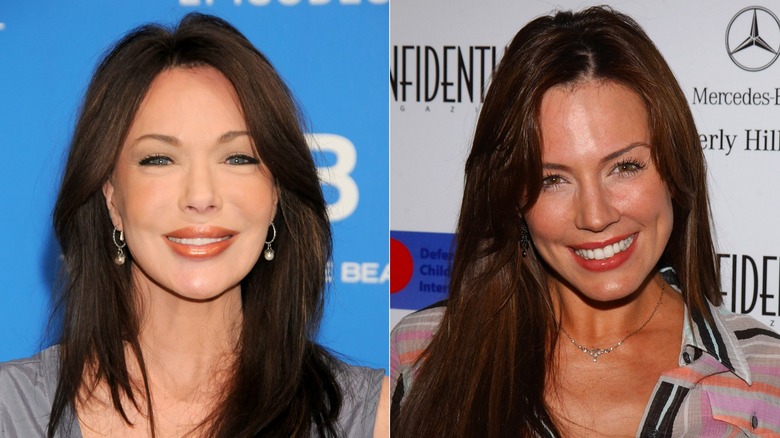 Gregg Deguire & Jean-paul Aussenard/Getty
In 2021, it was reported that Krista Allen would be taking over the role of Dr. Taylor Hayes on "The Bold and The Beautiful" starting in December. An insider from Entertainment Weekly said that Allen was offered the role after Hunter Tylo declined to return on the long-running soap. (Her last appearance was in 2019.) Chatting with Soap Opera Digest, Allen — who is known for her work on "Days of Our Lives" and "Baywatch Hawaii" — shared her excitement to join the cast of "B&B." "I got a call that they were looking for a new Taylor, and I got so excited that they were recasting," she said (via Daytime Confidential). "If there was ever any type of role to come back to daytime with, it would be this one." Acknowledging that she had big shoes to fill, Allen said, "I love a good challenge. The day I was offered the role, I was bouncing off the wall. I was just so excited and I felt so grateful and so blessed and just so lucky. Those are the three things I felt."
In addition to playing Hayes on "B&B," Tylo has taken on numerous other roles over the course of her acting career. From 1985 to 1988, she appeared as Robin McCall on the ABC soap "All My Children." She also played a guest role on "Days of Our Lives" as Marina Toscano from 1989 to 1990. Moreover, Tylo appeared on other soap operas, such as "Zorro," "Baywatch," and "Burke's Law."