Did Holly Madison And Zak Bagans Get Back Together After Their Split?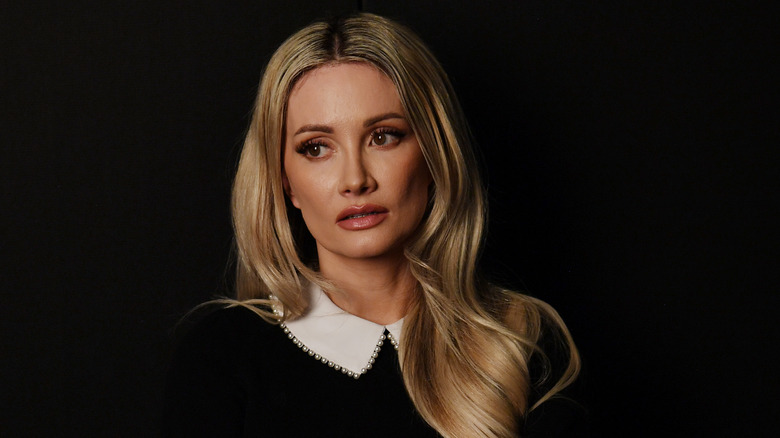 Denise Truscello/Getty Images
Former Playboy model Holly Madison became famous during her relationship with Hugh Hefner and her time on the infamous reality series "The Girls Next Door." Since leaving the Playboy mansion, she's had some other notable beaus in her life, including her on-and-off romance with professional paranormal investigator Zak Bagans.
Madison seemed ready to quit dating once her relationship with Hefner ended. In a 2009 interview (via Entertainment Tonight), she said that she was "never dating anyone again." She added, "I don't need a man. I'm really happy with myself and being with my friends." 
Madison later changed her tune when she started a relationship with event promoter Pasquale Rotella in 2011. Two years later, they tied the knot and over the years welcomed two kids. However, they ended up getting divorced in 2019 but seemed to keep things cordial. 
In a now-deleted Instagram post (via People), Rotella wrote, "It is with love in our hearts and a deep respect for one another that Holly and I have amicably made the decision to separate." After their split, Madison didn't wait too long to bring a new love into the picture.
Holly Madison and Zak Bagans got back together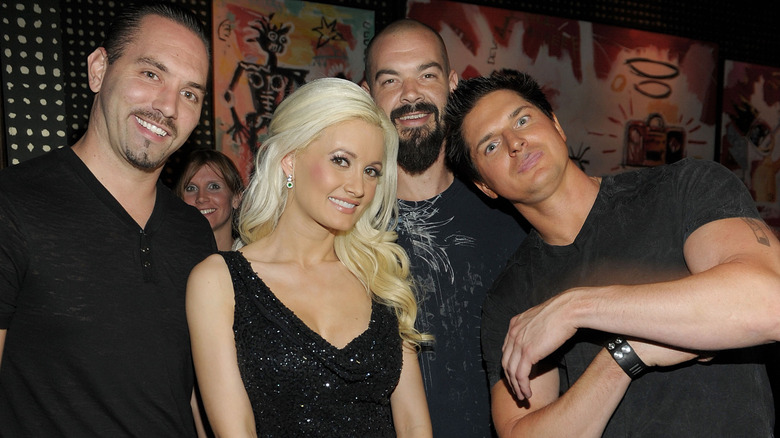 Denise Truscello/Getty Images
Following her divorce from Pasquale Rotella, Holly Madison began dating Zak Bagans, host of the Travel Channel series "Ghost Adventures," in 2019, per E! News. In the early stages of their relationship, an insider revealed, "Things between Holly and Zak are still new, but the two of them have been enjoying getting to know each other." After Madison visited Bagans' Haunted Museum in Vegas that May, the two kick-started their romance, per TMZ. Insiders noted that they knew each other before, but were not single when they initially met. Two years later, Madison and Bagans called it quits, according to another TMZ report. While the reason behind their breakup wasn't revealed, the two stayed on amicable terms.
In May 2023, TMZ announced that Madison and Bagans got back together. Insiders told the outlet that they'd stayed in contact since their 2021 split. Although they are both busy traveling, they get together nearly every week. Since rekindling the flame, they have kept a low profile. However, in April, Madison took to Instagram to give Bagans a birthday shout-out. She posted a photo of a clown cake shaped like an ice cream truck.
How Zak Bagans helped out Holly Madison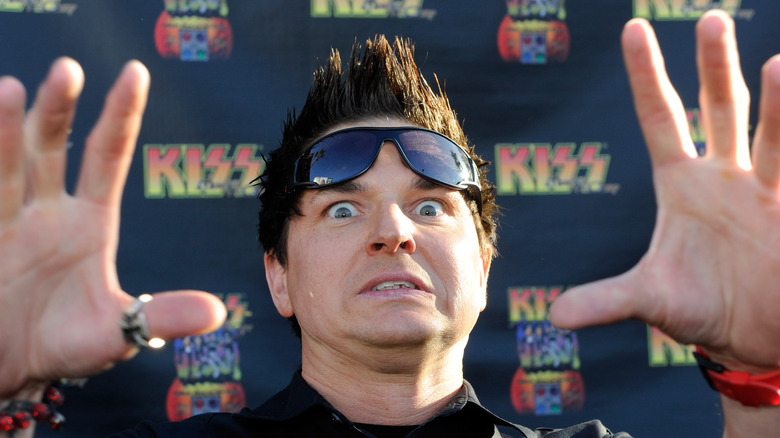 Ethan Miller/Getty Images
Holly Madison and Zak Bagans' 2021 split didn't seem to be messy at all. In fact, she was the focus of a "Ghost Adventures" episode following their break-up, per People. Since Madison thought her Hollywood house was haunted, Bagans and his team conducted a thorough examination inside. He told the outlet, "I wanted to get her some answers because what she was telling me was terrifying, and even I would find it tough to be there alone at night." 
Indeed, Bagans found plenty of spooky signs in her home. He and the crew concluded that a past owner was causing the ruckus. Despite the eerie energy, Madison decided to stay put. Bagans praised his friend, saying, "All of it made me realize just how brave she is." He added, "I honestly don't know how she can sleep in that place alone. Most people I know couldn't do it — hell I couldn't even do it!"
Madison was clearly elated to be featured on "Ghost Adventures." She expressed her excitement in an Instagram post, sharing two photos that showed a glimpse of her house. She wrote, "The guys investigate my Hollywood home and capture some amazing evidence!"