The Truth About Holly Madison's Relationship With Hugh Hefner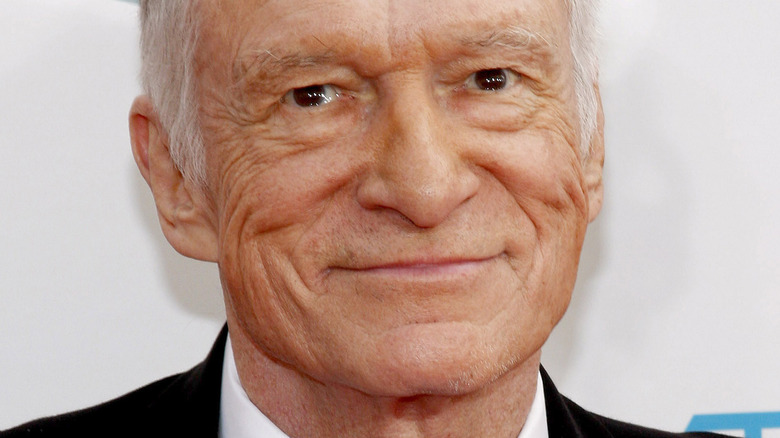 Shutterstock
We may receive a commission on purchases made from links.
Of all the great early-2000s reality shows we miss, one of the ones we truly cannot forget is "Girls Next Door." For those that don't remember, "GND" was an E! series about a select group of Playboy bunnies who lived full-time at the Playboy mansion. Unlike a lot of reality shows on air today, there wasn't much conflict involved in "Girls Next Door." The three women the show focused on, Kendra Wilkinson, Bridget Marquardt, and Holly Madison, were all technically (or at least for TV purposes) Hugh Hefner's girlfriends. Amazingly, there seemed to be no hard feelings between any of the ladies about sharing their boss/boyfriend, affectionately dubbed "Hef."
Though Bridget and Kendra claimed to be dating Hefner as well, his real ride-or-die was Holly, who came off as more of a wife figure than anything else. Hefner died in 2017, and he and Holly broke things off in 2008, per E!. Now, more than a decade since the show premiered, Holly is opening up about the personal details of her life with Hefner, and what she has to say is definitely raising some eyebrows. Hop on down to slide two to find out more.
Holly was 'bored' with Hugh Hefner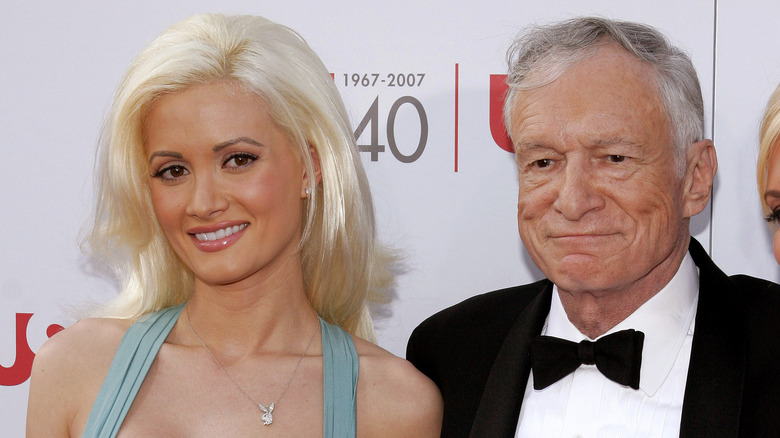 Shutterstock
Holly Madison appeared on an April episode of the "Call Her Daddy" podcast and dished all the tea about her relationship with Hugh Hefner. Holly admitted that she and never intended to start a relationship with Hefner, that it came about by accident, and that the final straw in their strained romance was Hefner's refusal to marry her.
Holly previously went into detail about their time with Hefner at the mansion in her bestselling memoir, "Down the Rabbit Hole." Holly wrote that when she arrived at the mansion, she didn't think the women actually had sex with Hefner or any of his friends, but she soon found that was wrong. She also wrote that Hefner disliked it when she cut her hair short or wore red lipstick and that all the women had to abide by a curfew. "I tricked myself into thinking I had feelings for Hef," she wrote, per E!. "He had this gentlemanly veneer, he was intelligent, and I loved watching old movies with him. I focused on the positive things, not the negative."
What exactly was the negative? Besides the other women and Hefner's strict rules? Apparently, their intimate life wasn't very passionate. When speaking to the hosts of "Call her Daddy," Holly described her sex life with the legendary ladies man as "boring" and "basic." "He was just too old," she said. Ouch. Sorry, Hef!