Whatever Happened To Holly Madison From The Girls Next Door?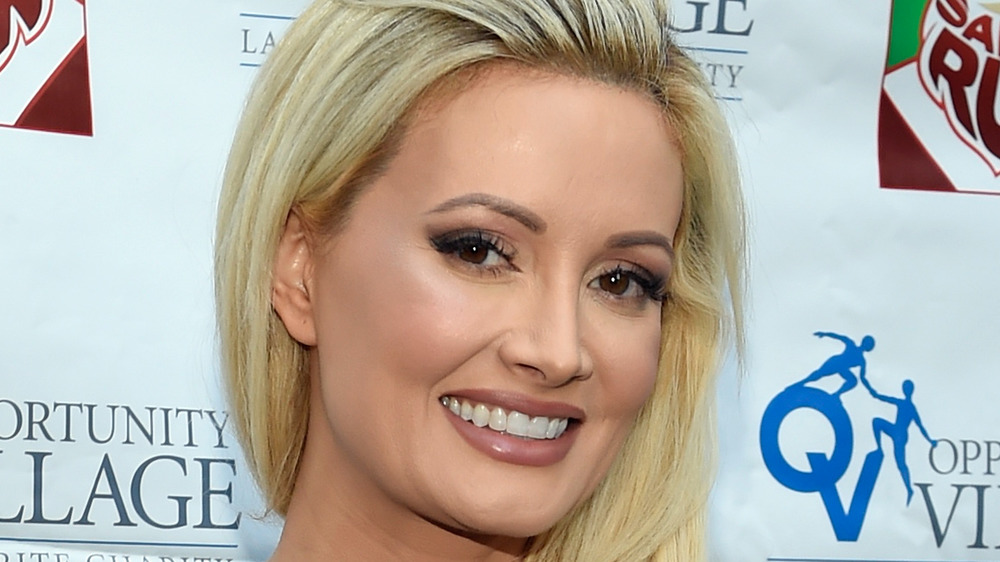 David Becker/Getty Images
The hit E! reality series The Girls Next Door is a nostalgic piece of pop culture history for any avid TV viewer. Whether it was laugh-out-loud clips on The Soup to influencing teen comedy The House Bunny, there once was a time where Playboy CEO Hugh Hefner's trio of girlfriends were household names. The trinity of blonde beauty — Bridget Marquardt, Kendra Wilkinson, and Holly Madison — received book deals, spinoff series, and other A-list romances. 
The Girls Next Door premiered in 2005, and by its fifth season, the lead trio were each offered their independent spinoffs, per Us Weekly. While Kendra's eponymous series lasted the longest with four seasons, Holly's World was a casualty of the network wanting to "get rid of the more Playboy trashy element," as reported by The Hollywood Reporter in 2011.
So what happened to Holly after the reality TV cameras left? Keep scrolling to find out what the bombshell is up to today!
Holly Madison traded bunny ears for baby blankets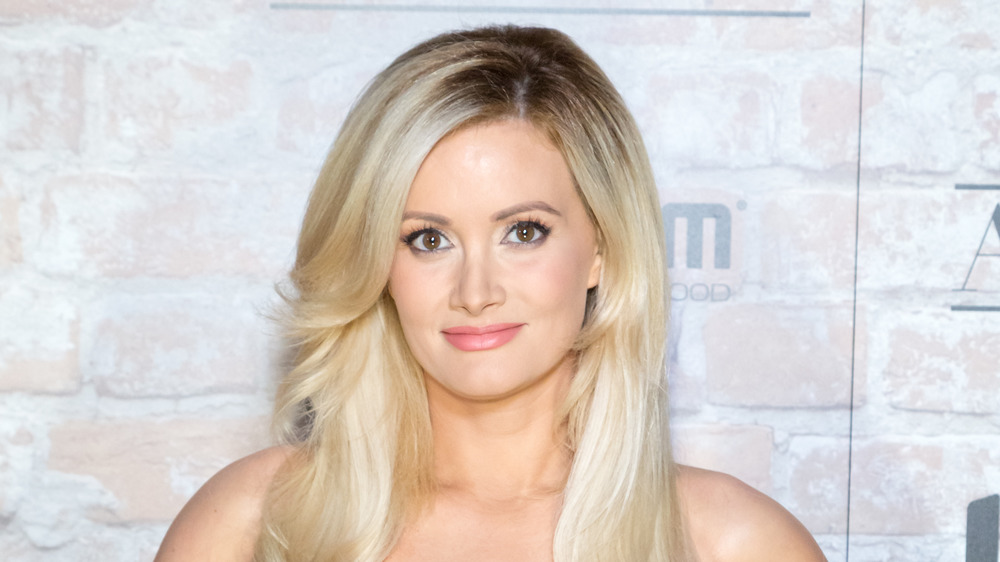 Greg Doherty/Getty Images
Holly Madison was always rumored to be the brains behind the Playboy Mansion. She dated founder Hugh Hefner from 2001 to 2008, and revealed in her 2015 memoir Down the Rabbit Hole that their romance was anything but picture-perfect. "It had a chore vibe," Holly told BuzzFeed that same year. "I definitely recognized that he was verbally abusive." 
Holly described The Girls Next Door as a lifeline to the outside world; once her co-stars Kendra Wilkinson and Bridget Marquardt were ready to walk away from the mansion, Holly knew it was time for her exit too. Holly penned four books after parting ways with Playboy, including memoir Rabbit Hole. As for the silver screen? Holly appeared as herself in The House Bunny, and reprised her acting career in Sharknado 3: Oh Hell No!, per IMDb. She also had stints on Dancing With the Stars, and a Las Vegas residency Peepshow for which she reportedly made millions. 
Holly married Insomniac Events founder Pasquale Rotella in October 2013. The couple had two children together — daughter Rainbow Aurora and son Forest Leonardo Antonio — before divorcing in February 2019, per People. 
Holly now is focusing on her legacy. "I call myself a born-again feminist," she told BuzzFeed. "I feel like there comes a time in every woman's life when you have to become a feminist." Better yet? Rabbit Hole is being adapted into a highly anticipated TV series. Seems like Holly has the last laugh out of the Playboy hares.