Here's How Much Kendra Wilkinson Is Really Worth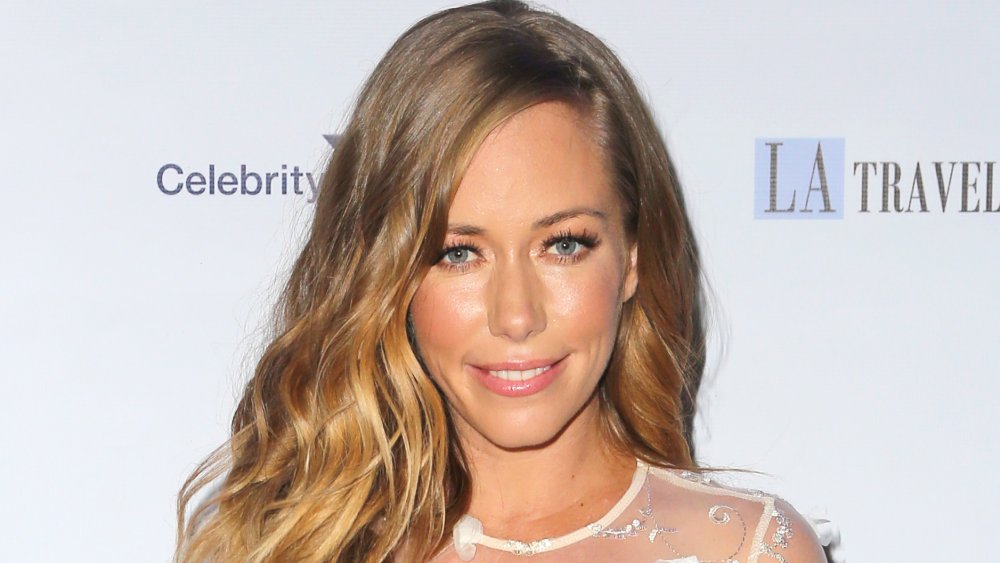 Tasia Wells/Getty Images
You may know Kendra Wilkinson as one of the girlfriends of the late Hugh Hefner, which led to her time on the E! reality TV series The Girls Next Door. The show, which ran from 2005 until 2010, focused on the Playboy founder's live-in ladies. You may also know that she then went on to have her own show, aptly titled Kendra, however, it only ran from 2009 until 2011. 
One year after her show wrapped, Wilkinson went on to appear on the reality series Kendra on Top alongside her ex-husband, Hank Baskett, until 2017. So what has she been doing since then? Well, among other things, she's been focused on making money. Along with becoming a mother, a wife (and then an ex-wife), and a bestselling author thanks to her memoir Sliding Into Home, which came out in 2010, Wilkinson decided to make a major career change following her time in the spotlight. On June 24, 2020, Wilkinson announced that she was ready to take on the real estate realm. 
"What I've been working on during quarantine finally paid off by passing my California real estate exam on the first try," she wrote in an Instagram caption. "Was so nervous i couldn't even sleep one minute but I did it and now I can breathe and celebrate my hard work."
If Wilkinson finds as much financial success as a real estate agent as she did as a famous figure in the entertainment industry, then she'll surely continue to add millions of dollars to her already decent fortune.
How does Kendra Wilkinson's fortune compare to the other Girls Next Door?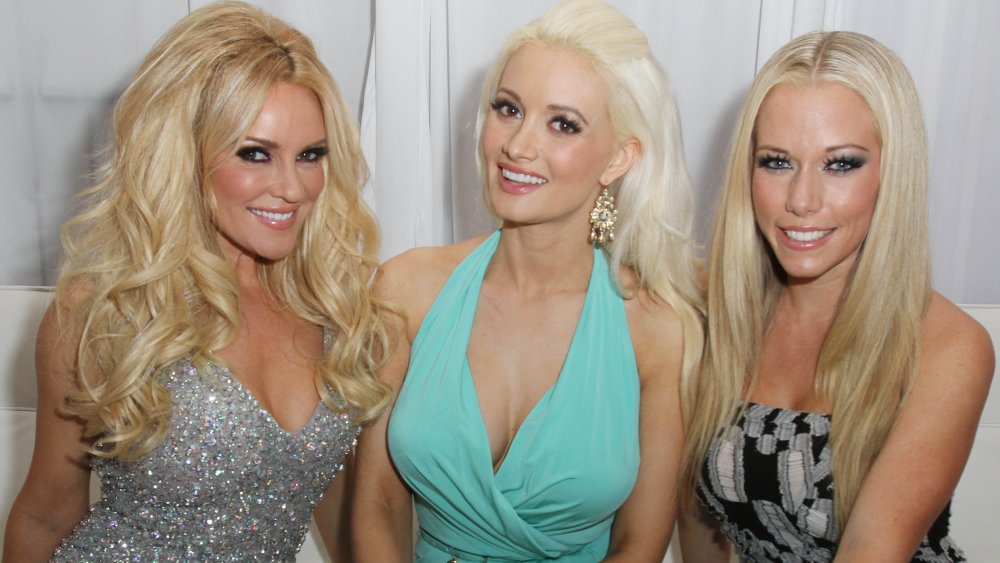 Tasos Katopodis/Getty Images
How much money does Kendra Wilkinson have, you ask? Well, thanks to her time on reality TV — as well as her memoir and other business endeavors — the star is sitting on a rather impressive (if not wildly massive) fortune of $6 million, according to Celebrity Net Worth. 
Curious about how that amount stacks up against the kind of money that the other former cast members of The Girls Next Door are banking these days? It turns out that Wilkinson has quite a bit more money than two, about the same amount as a couple others, and not nearly as much one of the show's former stars. Celebrity Net Worth notes that Karissa Shannon has $200,000 these days, while her twin sister, Kristina Shannon, has slightly more with $250,000. From there we take quite a big leap with Bridget Marquardt who's worth $4 million dollars, which is just under Crystal Harris' $5 million.
However, it's Holly Madison who has the most money among her former roommates and castmates thanks to the fact that she's worth a whopping $16 million. That's certainly a number for Wilkinson to aim for as she establishes her real estate business.