Ali Landry Moved On Not Long After Her Short Marriage To Mario Lopez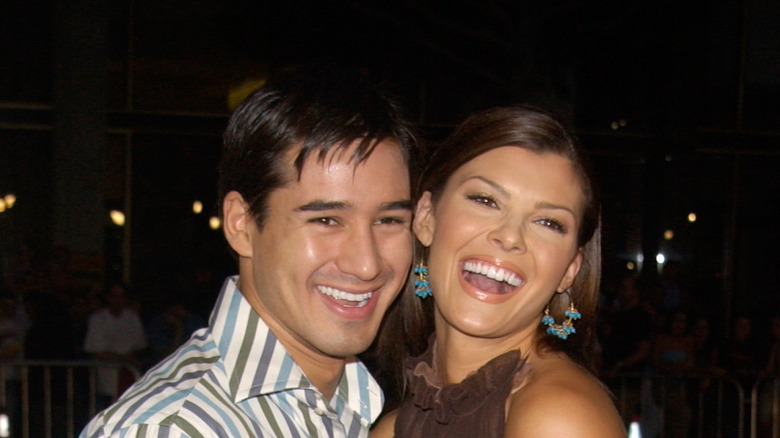 Featureflash Photo Agency/Shutterstock
Ali Landry and Mario Lopez's two-week marriage in 2004 was brief but messy. After rumors of infidelity on Lopez's part, the former couple had their nuptials annulled. During an appearance on "The Wendy Williams Show" (via the Daily Mail), Landry shared, "I had heard something right before the wedding. [Mario] swore that it was not true, but I had that feeling in my gut." She described tapping Lopez's phone at the advice of her friend and started receiving phone calls from his alleged hookups. "I confronted him and he still — to this day — denied it and never apologized. It was horrible," she lamented.
As reported by Us Weekly, years later, Lopez finally 'fessed up to cheating on Landry throughout their relationship on Howard Stern's radio show. "It was my bachelor party. I had no business of being in that position. It was spring break ... everybody was hanging out. That was a situation where I was not mature and man enough," the "Saved By the Bell" star stated. Lopez eventually settled down with his wife, Courtney Laine Mazza, in 2012, but at that point, Landry had already long moved on.
Ali Landry married her husband two years after her failed marriage to Mario Lopez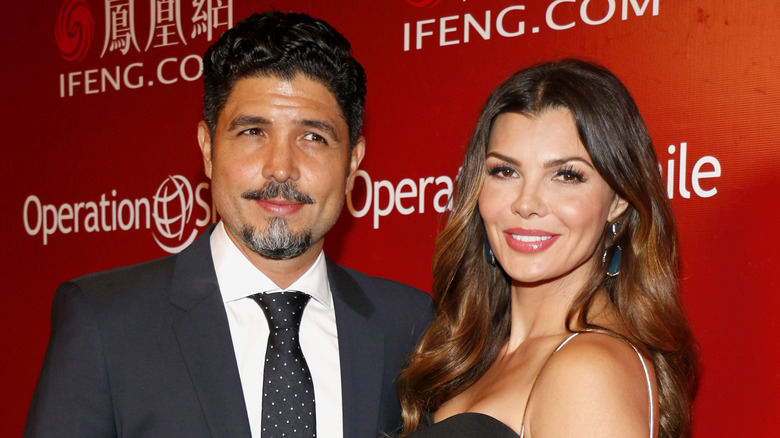 Tinseltown/Shutterstock
Shortly after Ali Landry annulled her marriage to Mario Lopez, she met her now-husband, director Alejandro Gómez Montverde. In an interview with Tinseltown Mom, Landry revealed that she had met him four to six months after her breakup with Lopez. "I started going to a Bible study and I was friends with his business partner, and that's where we met," she shared. The former Miss USA continued, "It was definitely a healing process for me. You're hurt and you have to figure it out and go through that mourning period. He was there through a lot of it and so supportive as well."
As noted by Today, Landry and Montverde married in 2006 in San Miguel Allende in Mexico and welcomed their daughter Estela Ines in 2007. Landry and Montverde went on to have their sons Marcelo Alejandro in 2011 and Valentin Francesco in 2013. Since the two met, they have worked together on several films, with "Bella" being their first. On working with Montverde, Landry told the audience during a panel at Cinema Palme D'Or, "I fell in love with my husband when he pitched me a film. Just to see the way he thinks, the way he sees the world, and the stories and the characters ... I had never met anybody like him. But to work with him on set is incredible." Landry is clearly happily married to Montverde, and although she went through a difficult experience with Lopez, she credits her once-husband for the person she is now.
Ali Landry is thankful for how her marriage to Mario Lopez ended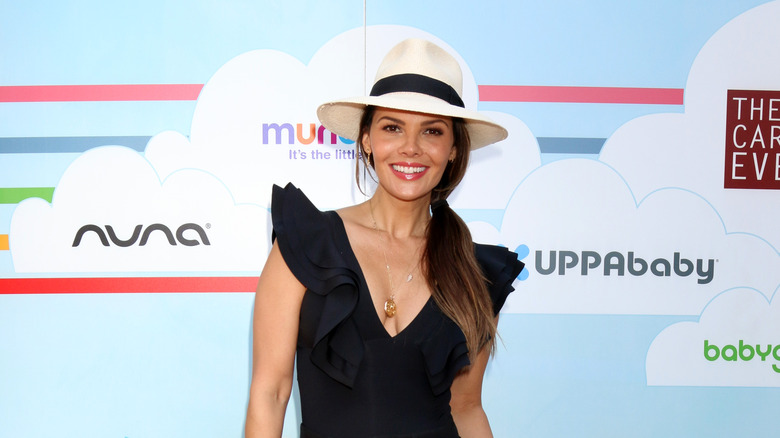 Kathy Hutchins/Shutterstock
Ali Landry and Mario Lopez's short marriage made headlines everywhere in 2004 and it still continues to be a topic of interest. During a 2022 "Unfolding Leadership" podcast episode, Landry recalled, "Not even a week after [the wedding], I found out that it was like a Tiger Woods situation. It was, you know, cheating across the board, with some women for one year, some women for two years" she shared, referring to the golfer's indiscretions during his own marriage. Amid the hurt, Landry started questioning her life choices and realized she needed to stop being a people pleaser. "I look back on that situation, which was horrible, and I thank God every single day because it changed me as a woman ... I am so much better because that happened. I am forever grateful for that," she declared.
Lopez previously opened up about his relationship with Landry in his memoir, "Just Between Us." He recalled getting "a little too friendly" with a woman during his bachelor party but proceeded to marry Landry anyway. "When it was time to return home, lightning hit me with the truth: I wasn't in love. But I walked down the aisle. Ali was hurt and angry, rightfully so," he wrote (via the Daily Mail). Although he had initially denied cheating on Landry, Lopez fully owns up to his past and told People, "I know I made my share of mistakes, and sometimes big ones. I had to learn all my lessons the hard way."