Lena Dunham Reveals She's Six Months Sober After 'Misusing Benzos'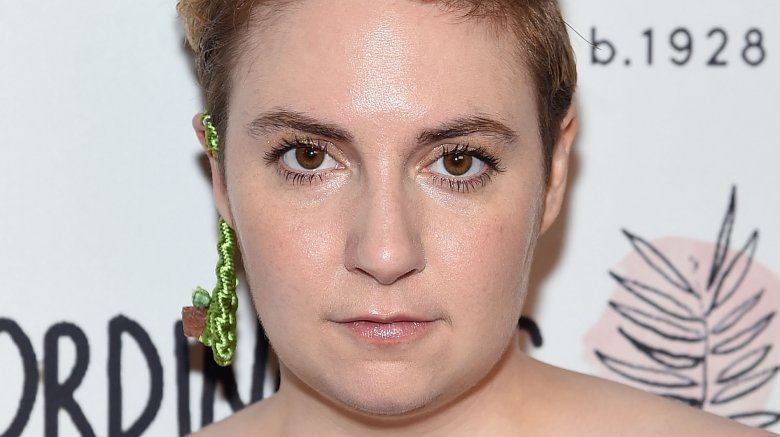 Getty Images
Girls creator Lena Dunham just reached a major milestone.
During her Monday, Oct. 29, 2018, appearance on actor Dax Shepard's Armchair Expert podcast, the actress-writer opened up about her battle with misusing medication for the first time.
"I've been sober for six months," Dunham told Shepard, revealing that her "particular passion was Klonopin," which is a Benzodiazepine that's used to treat anxiety disorders (via People). "I was having crazy anxiety and having to show up for things that I didn't feel equipped to show up for. But I know I need to do it, and when I take a Klonopin, I can do it."
For years now, Dunham has spoken openly about her physical and mental health, particularly her battle with endometriosis, a disorder in which the tissue that's supposed to line a woman's uterus instead grows outside of the organ. As Nicki Swift previously reported, the 32-year-old had one of her ovaries removed in mid-October 2018, nearly 11 months after undergoing a total hysterectomy to relieve severe pain associated with the disorder.
Between her anxiety, endometriosis, and "pretty serious PTSD" stemming from "a few sexual traumas in [her] past," Dunham explained to Shepard that "it started feeling like I was a living panic attack." The multi-hyphenate began to increase her dosage during this time. "I didn't have any trouble getting a doctor to tell me, 'No, you have serious anxiety issues, you should be taking this. This is how you should be existing,'" she said, but added, "If I look back, there were a solid three years where I was, to put it lightly, misusing benzos, even though it was all quote unquote doctor prescribed."
Now six months off the medication, the Not That Kind of Girl author concluded, "I still feel like my brain is recalibrating itself to experience anxiety. I just feel literally on my knees grateful every day."
On Monday, Oct. 29, Dunham took to Instagram to tease her recent podcast appearance. While captioning a snapshot of herself with Shepard, she revealed that she hadn't intended on sharing her journey toward sobriety. "I talk about some pretty real & v sensitive stuff that I didn't plan to discuss, but @daxshepard is such a warm and loving super dude that I kinda had no choice," she wrote in part. "Do me a favor and listen to the pod and lemme know if you relate?"
If you or someone you know is struggling with addiction, please call the Substance Abuse and Mental Health Administration's 24/7 National Helpline at 1-800-662-HELP.