What The Young And The Restless' Bryton James Blames For His Divorce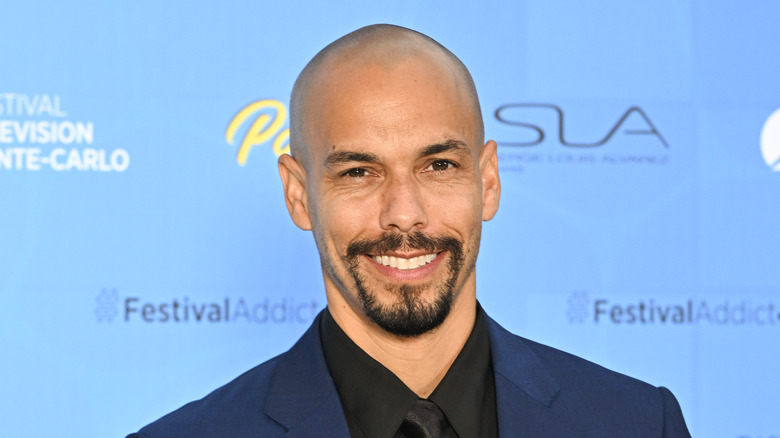 Stephane Cardinale - Corbis/Getty Images
Bryton James has chosen to keep things private regarding some aspects of his personal life, including his marriage and subsequent divorce. James has had a pretty successful career as an actor. He first got his start as a child performer on the classic sitcom "Family Matters" when he was just 4 years old, playing the role of Richie Crawford from 1990 to 1997, according to Soap Hubs. From there, he's established himself as a soap opera star thanks to his role as Devon Hamilton on "The Young and the Restless." He joined the cast back in 2004, and has since appeared in well over 1,500 episodes of the long-running soap. In addition to his breakthrough role, James has also appeared on other acting projects throughout his career, including "Smart Guy" and "The Vampire Diaries."
In 2011, James celebrated a personal milestone when he tied the knot with his longtime girlfriend Ashley Leisinger. The ultra-private ceremony was said to be officiated by James' co-star Christian LeBlanc, who plays Michael Baldwin on "The Young and the Restless." Sadly, in 2014, James confirmed that he and Leisinger have decided to end their marriage. In an interview with Soap Opera Digest, the actor said that while he and Leisinger have divorced, the pair remain good friends. James has opened up about his separation from Leisinger and what he blames for their divorce. 
Bryton James said he was insecure during his marriage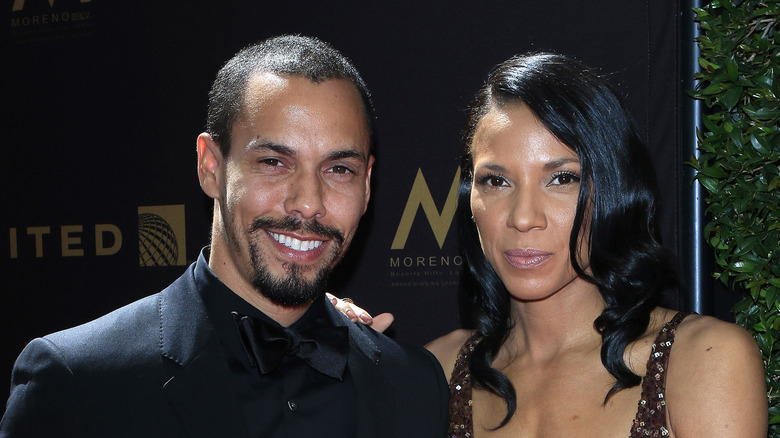 Joe Seer/Shutterstock
Bryton James has blamed himself for the downfall of his marriage to Ashley Leisinger. On Maurice Benard's "State of Mind" podcast, the actor said that he met his ex-wife the same year he got his role on "The Young and the Restless" — at just 17. After seeing each other for six months, the pair were forced to split up as James was still living with his parents back then. However, they reconciled shortly after he moved out of his folks' and found his own place. "I was only there for maybe four months before I had my ex-wife move in with me," he shared. James and Leisinger lived together for about five years before tying the knot in 2011. 
Upon reflection, James said had a complete understanding of what went wrong in his marriage. "It's all about insecurity. Because you don't know yourself, you're not insecure with who you are, what you want, and why you want it, you know?" He added that he was too young when he began a relationship and settled down with Leisinger. "Your 20s are for experiencing life not only away from your family, but without having another person attached to your every thought. When you're in a relationship ... everything you do, that person's attached to it," he said. "And to have the experience of truly being your own person, living on your own and having every thought attached to yourself, is something that I think is extremely valuable for every young person, and I didn't have that."
Would Bryton James get married again?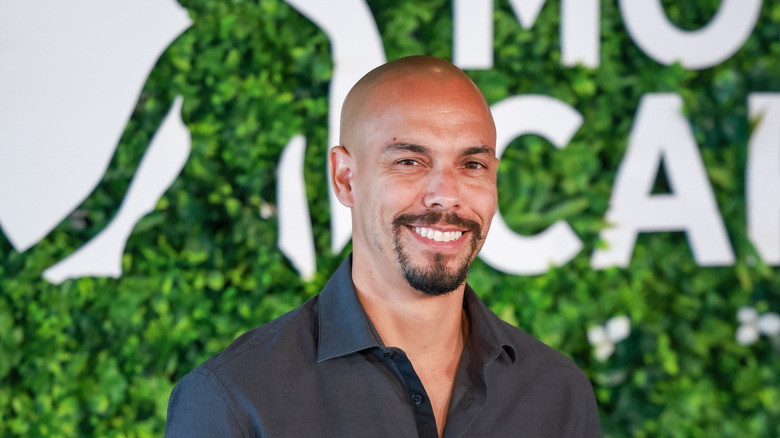 Arnold Jerocki/Getty Images
Following his divorce, Bryton James admitted that he does not see himself getting married again. The actor made the confession during his interview with Maurice Benard on his podcast. "I don't think I would get married again because I have different ideas about the institution of marriage, where it comes from and what it's about," he said. He also shared his thoughts about having children, saying it isn't something he is seeking.  "I've always kind of known that I didn't want to have children, but it wasn't something that has been as concrete as it is now," he said. James has previously discussed with Soap Opera Digest about his decision not to have children. "My parents were very dedicated, and if I were to have a kid, that's how I would want to be. But my focus is on my career and things that I really want to achieve. Also, I can honestly say I'm selfish with my time," he said.
While James has officially closed his doors on marriage and having kids, the actor has since found love in the arms of his "The Young and the Restless" co-star Brytni Sarpy. The two — who play love interests Devon and Elena on the CBS soap — started dating in 2019 and confirmed their relationship in May 2020, on their one-year anniversary together, per Soaps. However, it seems that the pair has called it quits after rumors of their engagement surfaced last year.