How Many Kids Does Emily Deschanel Have?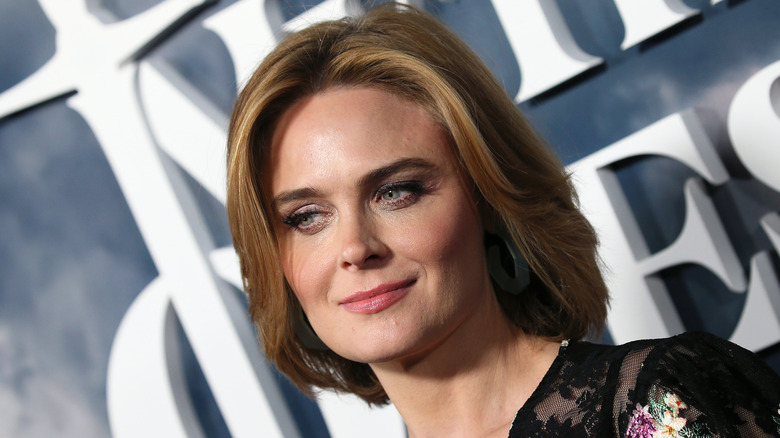 David Livingston/Getty Images
Emily Deschanel's maternal instinct has always been by her side. "My sister was always very motherly, baby-sitting and stuff," Zooey Deschanel told Marie Claire in 2012 (via ABC News). And Emily's journey into motherhood started on the right foot. "I really like being pregnant. Not that there aren't things I don't love, but when I think about what my body is doing — creating a child — it just blows my mind," she told Fit Pregnancy in 2011 (via People). "I'm in awe of the process and science."
Motherhood continued to change Emily well beyond pregnancy. Becoming a mother made her more soft-hearted. "I'm more sensitive to things," she told Mom.com in 2012. And that new attribute seeped into the "Bones" set. "There was an episode last season where a boy was murdered and that just [destroyed] me," she explained. As "Bones" fans will know, this goes against Temperance Brennan's M.O., who had a matter-of-fact approach to her work to the point of crossing into tactlessness territory. 
"I'm in the scene meeting the parents and I'm supposed to be serious and professional, and here I am trying to hold back tears in order to give the performance that I want to give," she detailed. But Emily was more than able to excel in both her work and private life. She also showed how eager she was to start a family with her husband David Hornsby, of "It's Always Sunny in Philadelphia" fame. Emily and Hornsby tied the knot in September 2010 — and she got pregnant very shortly after. 
Emily Deschanel is a boy-mom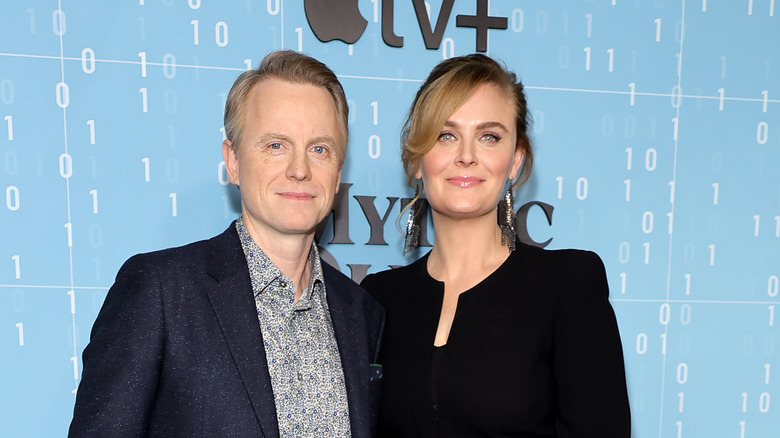 Amy Sussman/Getty Images
Emily Deschanel shares two children with David Hornsby. The couple waited almost no time to start their family, welcoming their first son, Henry, in September 2011, just days shy of their 1-year anniversary. Emily had announced her pregnancy the previous March. The pregnancy of Emily's character on "Bones" is no coincidence — it was written into the show to allow her to continue to shoot its seventh season. As such, Emily figured out motherhood alongside Temperance "Bones" Brennan.
"I'll experience something in an episode, and I'm shocked because it's exactly what I'm going through," she told The Hollywood Reporter in April 2012. Deschanel and Hornsby expanded their family in June 2015, with the addition of their second son, Calvin. Once again, Emily shared her pregnancy with Dr. Brennan. As "Bones" fans will know, the forensic anthropologist welcomed her second child, a boy, with David Boreanaz's Seeley Booth. This time, though, Emily also experienced pregnancy alongside her sister.
Zooey Deschanel welcomed her first child, a daughter named Elsie Otter, in August 2015, less than two months after Calvin was born. The timing was so perfect that many wondered if the Deschanel sisters planned it. "Yeah, we called each other up," Emily joked on "Jimmy Kimmel Live!" in 2016. Back then, Emily hoped raising children close in age with Zooey would become more fun after babyhood. "One will be down for a nap, and one will be up, and vice versa. They take so many naps," she said.
Emily Deschanel is raising animal-rights activists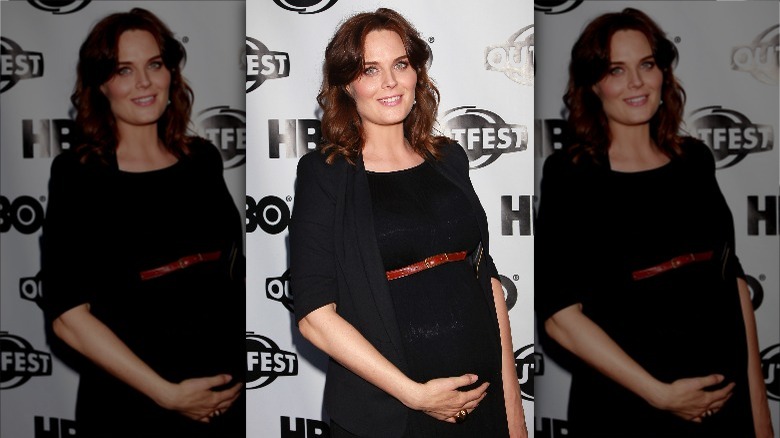 David Livingston/Getty Images
Emily Deschanel has led a vegan lifestyle since the early '90s — and she's carried those beliefs into motherhood. Throughout her pregnancies, Deschanel maintained a vegan diet, drawing criticism along the way. "As a pregnant woman especially, people will say to me, 'You must eat meat and dairy,'" she told Ladies' Home Journal (via Salon) in 2011. But Deschanel was unfazed. "Saying no to meat makes me feel stronger inside," she said.
Deschanel has never regretted her choice. She even decided to raise Henry and Calvin on a vegan diet. But she'll never impose it on them. "My son will always have a choice," she told Mom.com before Calvin came along. Instead, Deschanel just explains her own reason to them and lets them make come to their own conclusion. "I do believe in explaining to him why I'm vegan and why I'm mainly feeding him vegan food," she explained.
But Henry really embraced it. "It was his choice to become 100 percent vegan," she told Us Weekly in 2018, when he was nearly 7 and Calvin 3. Henry became so passionate that Deschanel had to keep an eye on it. "He's kind of like the little vegan police now. I have to watch what he's doing socially so he doesn't alienate people!" she said. Deschanel believes her lifestyle has done more than just instill conscience about animal rights. Henry is also not into sweets. "I'm really proud of him because nutrition is important to me," she said.