Why Wendy Williams Once Shaded Teresa Giudice's Husband Luis Ruelas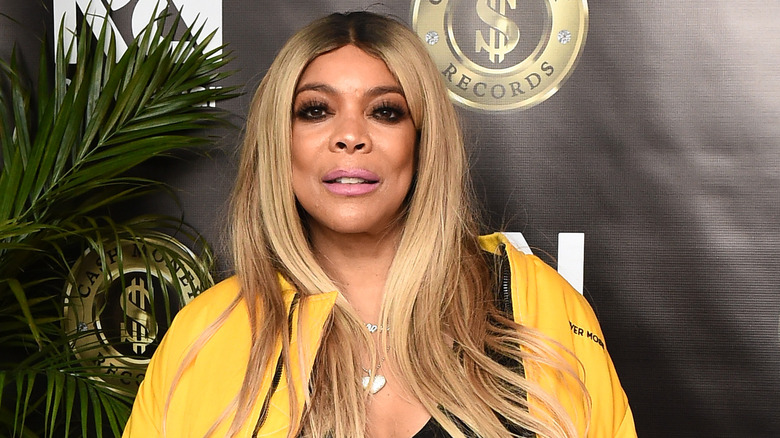 Ilya S. Savenok/Getty Images
Drama plays a key role in "The Real Housewives" franchise, but there sure seems to be a lot of it surrounding Teresa Giudice and Luis Ruelas' marriage. Whether he's excluding Giudice's family members or raising eyebrows with talk about his sex life, Ruelas has fans divided. In 2022, Giudice told People that the two were having sex up to five times a day on their honeymoon. "We're very sexual. ... I can't keep my hands off of [Luis], he can't keep his hands off of me," she said. "We're very hot and steamy and I think that's the way you have to be. I'm really so attracted to him, and vice versa, and I love every minute of it. You have to be! Otherwise, why would I get married?"
However, fans didn't think Giudice's admission was as romantic as she did. One person reposted the article on Reddit with the title, "My apologies for ruining you guys Tuesday." Fans then chimed in with comments like, "Aren't they exhausted?" and "Sometimes I wonder what her kids must think of this." All the talk about Ruelas and Giudice's sex life raised red flags about Ruelas' high sex drive.
The behavior certainly seemed problematic when viewed in light of a 2021 Page Six article, which detailed how Ruelas "punished" his previous girlfriends for not agreeing to his sexual demands. It was the last straw for talk show host Wendy Williams, who went off on Giudice's husband as of September 2022.
Wendy Williams says Luis Ruelas' allegedly high sex drive is a 'dealbreaker'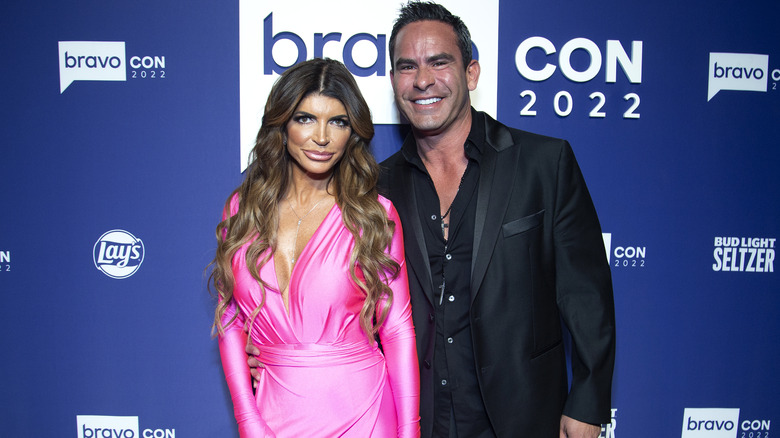 Santiago Felipe/Getty Images
Wendy Williams has feelings about Teresa Giudice's sex life, and they aren't positive ones. "It's been alleged that [Luis Ruelas] wants [sex] from [Giudice] up to four times a day," Williams said on a 2022 episode of "The Wendy Williams Show" (via Heavy). "There are two women who have come out and then you're there with Luis ... but just because you're a sexual being, doesn't mean you actually want sex not even every day." Williams' comments referenced the Page Six piece, in which Ruelas' ex-fiancée Vanessa Resier alleged that Ruelas "demanded ... [she] be available for sex whenever he wanted" and that if she refused, she would be "punished." Ruelas was also previously engaged to Paula Sanchez, who claimed the pair fought constantly over his demands to make love.
Williams further blasted Ruelas on her show, continuing, "Teresa, I know you're not going to have sex with him four times a day. ... And then every time you say you had sex, people are going to be thinking you're lying ... because she's trying to keep up this thing." Williams reasoned that there simply wasn't enough time in the day for Giudice to be intimate with her husband. "[She] has four children and a lifestyle to maintain, she's gotta tape the show, she's gotta maintain her beauty, she wants to do her yoga," Williams said, adding that Ruelas' sexual needs are a "deal breaker."
Wendy Williams wasn't a fan of Joe Giudice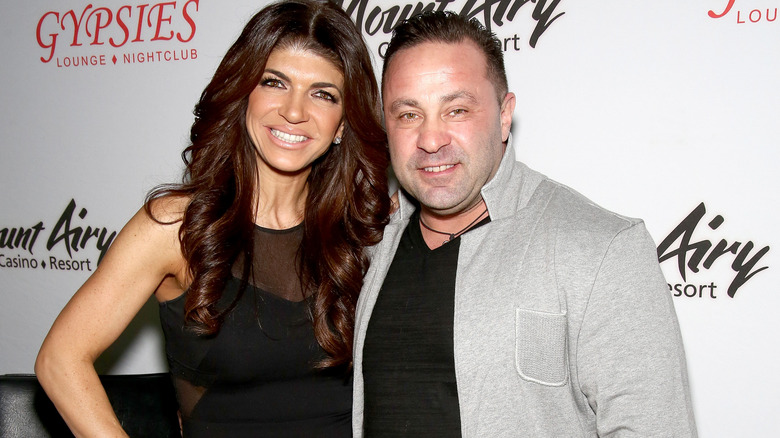 Paul Zimmerman/Getty Images
Wendy Williams isn't sold on Teresa Giudice's new husband, but other people in the reality star's life are willing to give him the benefit of the doubt. In 2022, Teresa's ex Joe Giudice appeared on her "Namaste B$ches" podcast (via Bravo), where he said that he was "okay" with Teresa and Luis Ruelas because "she's got to be happy, you know?" After the two tied the knot, Joe told Us Weekly, "I'm very happy for her. ... I think Lou is a good guy. Anything negative being said out there are just rumors that I don't engage in. Until I personally discover otherwise, he's okay in my book."
Bravo host Andy Cohen was another one who felt that Ruelas might be just what Giudice needs. "If you watch Jersey 'Housewives' closely, Teresa said that she was looking for a man who would make love to her three times a day. ... If it is true that this man wants sex four times a day, this guy maybe is made for her," Cohen said on Williams' show (via Heavy).
Interestingly, Williams wasn't a fan of Teresa's ex, Joe, either. Amid the saga of Joe's deportation in 2019, Williams advocated for Teresa to leave him. "If I were Teresa, I wouldn't even want him home at this point," she said on her show, per People. "I would not have him living in my house." Looks like we can all assume that Williams has Teresa's back.