Reality Show Relationships Invented For The Camera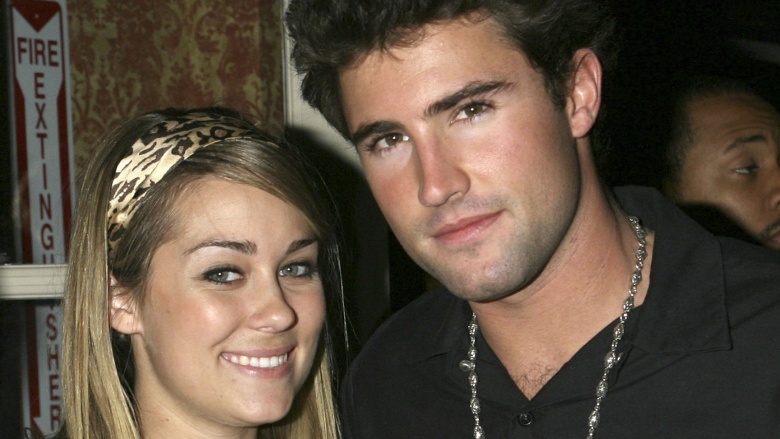 Getty Images
We know what you're thinking: "Um, isn't every single reality TV relationship invented for the camera?" Not exactly. Remember Trista and Ryan Sutter? That OG Bachelorette took home a poetic fireman and popped out a litter of kids. They've been together since 2003, so that's true love. These other reality show relationships? Not so much. Let's get down to the truth.
Lauren Conrad and Brody Jenner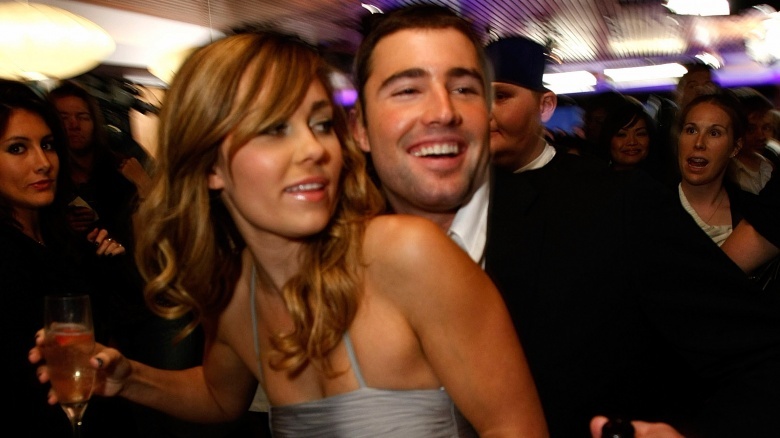 Getty Images
Fans of The Hills, your fairytale dreams are the stuff of nightmares. If there was an award for most convincing fake relationship ever, Brody Jenner and Lauren Conrad would take home the prize. The MTV series aired from 2006 through 2010, but Jenner continued playing his role until 2014, when he finally came clean on his podcast (via E!). "Lauren and I have always been just friends," he said. "...we had to pretend like we were dating but we never dated." Jenner did admit to hooking up with fellow Hills alum Kristin Cavallari when they were younger, but said he was never romantically entwined with his co-stars during Hills filming. The silver lining? If Jenner could be that convincing on camera, we're going to assume he's never really off the market. Go get him, ladies!
Candis Cayne and Caitlyn Jenner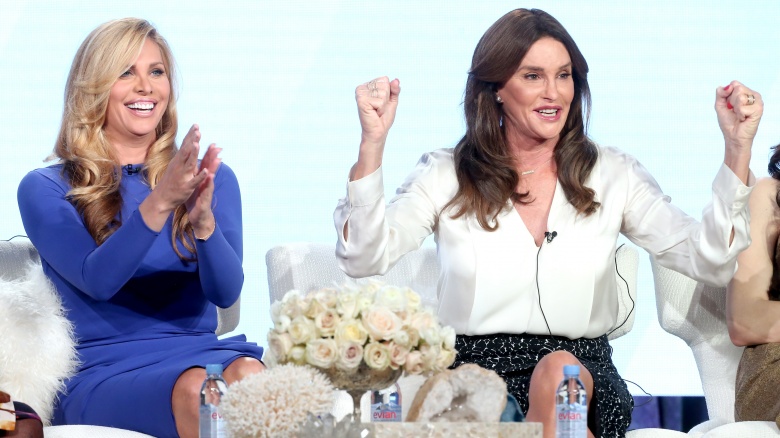 Getty Images
Faking it seems to run in the family. Brody Jenner's father, Caitlyn Jenner (formerly Bruce), has also come under fire for a potentially faux relationship on I Am Cait. According to Radar Online, all that flirting and snuggling between the Olympian-turned-transgender activist and transgender actress Candis Cayne has been staged for dramatic effect. Rumor has it, Cayne auditioned to be on the reality TV show and, after landing a spot, was then introduced to Jenner. "Caitlyn didn't just meet all of these already famous transgender people by accident," said a source for the gossip site. "...they were cast and, yes, they are getting paid." It seems Jenner may be in the friend zone with Cayne, who told Access Hollywood, "We're just really, really good friends," and then added that she's attracted to men.
Joshua Albers and Tenley Molzahn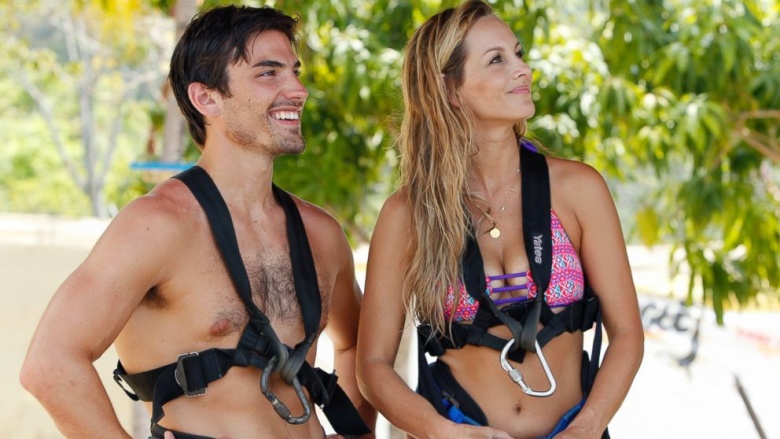 Still reeling from her breakup with Bachelor Pad's Kiptyn Locke, Tenley Molzahn joined the 2015 cast of Bachelor in Paradise in search of money—excuse us, we meant to say "love"—by using the same franchise that had burned her twice before. This time around, a smarter, more experienced Molzahn reportedly charmed co-contestant Joshua Albers and convinced him to stick with her through the season finale to cash in on the publicity. That's according to Reality Steve, everyone's favorite Bachelor/Bachelorette guru. According to Steve, "she was never going to continue a relationship with Josh outside of this show—but she sure made him think she would." Former Disney Princess turned brilliant badass? We think so.
Justin Bobby and Audrina Partridge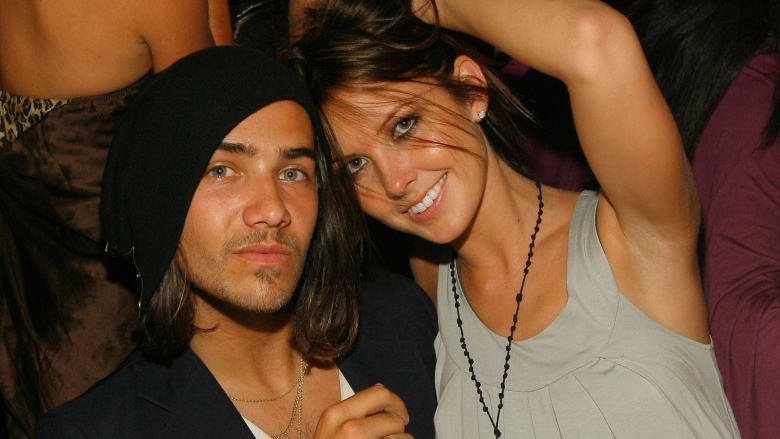 Getty Images
Is nothing sacred anymore? One of our favorite reality TV show relationships was the tumultuous coupling of Beverly Hills girl next door Audrina Partridge and James Dean reincarnate Justin Bobby on MTV's The Hills. Alas, Bobby told the Los Angeles Times in 2009 that their romance was a farce and described his love life as a "dating montage." Like Jenner and Conrad, he claimed the pair were just good friends and said producers edited their scenes to make it look and feel like the couple was an item.
Farrah Abraham and Brian Dawe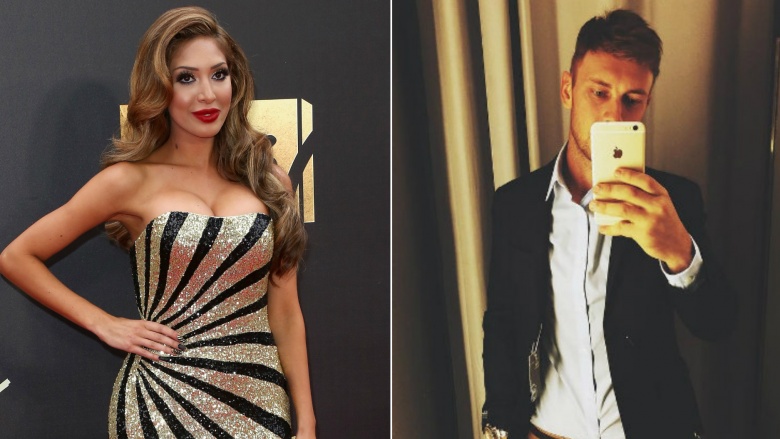 Getty Images
In January 2014, Radar Online exposed a VH1 scandal for the reality TV history books. According to the site, Teen Mom Farrah Abraham was scheduled to appear on VH1's hit show, Couples Therapy, with her supposed boyfriend Brian Dawe. The only catch? The couple wasn't a couple. Dawe reportedly got cold feet before filming, which landed him in hot water with Abraham and Irwin Entertainment, the reality show's production company. According to legal documents shared on the site, Dawe was told he'd face serious legal ramifications if he didn't participate on the show.
Despite the pressure, Dawe didn't break. "I decided my morals and integrity were worth more than any amount of money," he told Starcasm. "I stepped out of the security line [at the airport] and made a life-changing decision to stand up for what I believe in and turn down the check I would be receiving for my appearance on this show." Abraham still went through with the televised therapy, saying her boyfriend "disappeared."
Kris Humphries and Kim Kardashian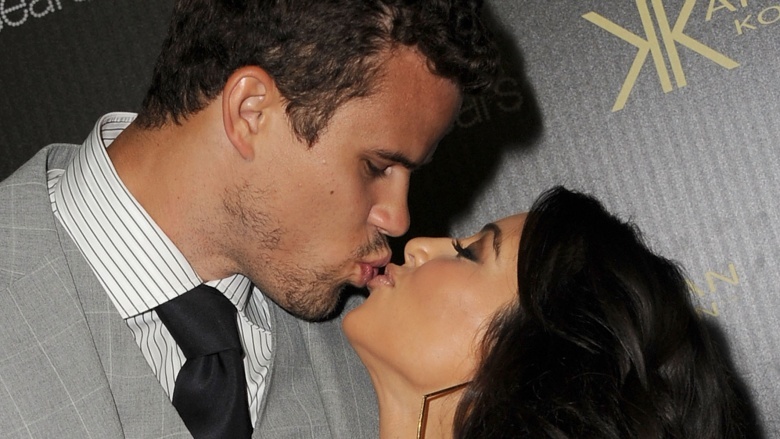 Getty Images
The 72-day fairytale marriage of Kim Kardashian and NBA baller Kris Humphries was pure fantasy. According to Radar Online, the sham was exposed by a producer of Keeping Up With The Kardashians, who admitted to scripting, reshooting, or editing scenes in a deposition pertaining to Humphries' court battle with Kardashian. In divorce proceedings, which lasted longer than their marriage, Humphries claimed that his wedding was contrived by the show's producers for ratings. This makes sense, considering two seconds after splitting from her husband, Kardashian started dating rapper Kanye West. She was pregnant with his baby before her divorce from Humphries was finalized. Awkward.