Serena Williams And Alexis Ohanian Welcome Second Daughter (& Big Sis Olympia Is Thrilled)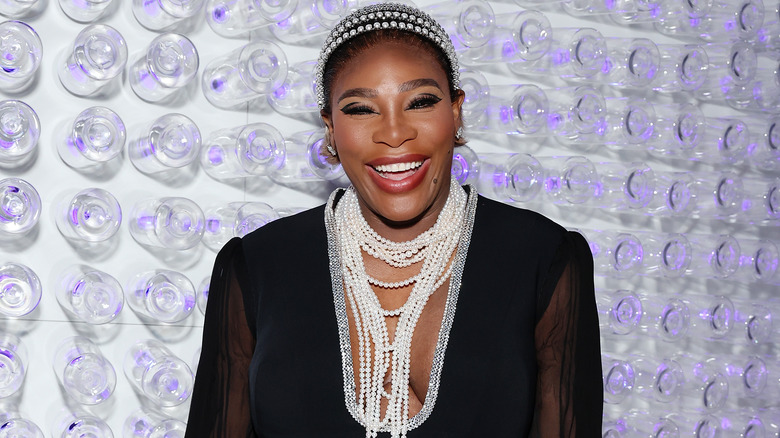 Cindy Ord/mg23/Getty Images
Tennis star Serena Williams and her husband Alexis Ohanian have welcomed their second daughter. The power couple became first-time parents back in September 2017 when their daughter Alexis Olympia Ohanian Jr. was born. "Welcome, Alexis Olympia Ohanian, Jr., we're so happy to meet you. Our little girl is already mama's perfect sidekick," Alexis Sr. shared on Instagram at the time. Two months later, Williams and Ohanian got married surrounded by many of their famous friends, per People. 
Since welcoming Olympia, the tennis champion has been open about her motherhood journey and the challenges that came with it. "No one talks about the low moments — the pressure you feel, the incredible letdown every time you hear the baby cry. I've broken down I don't know how many times. Or I'll get angry about the crying, then sad about being angry, and then guilty, like, 'Why do I feel so sad when I have a beautiful baby?,'" she admitted to Vogue back in 2017. Yet, for Williams, being a mother remains her biggest achievement. "The last 2 years have been my greatest accomplishment," she once captioned an Instagram photo of the day Olympia was born. Now, with the arrival of a new member to their family, Williams definitely has one more accomplishment to be proud of!
Olympia is excited to be a big sister
The Williams-Ohanian dynasty is growing! Taking to Instagram on August 22, Alexis Ohanian Sr. shared a family photo featuring their newest member. "Welcome, Adira River Ohanian. I'm grateful to report our house is teaming with love: a happy & healthy newborn girl and happy & healthy mama," he captioned. "Feeling grateful. @serenawilliams you've now given me another incomparable gift — you're the GMOAT." Ohanian was not the only one excited about the family's latest addition, as the post also included pictures of the newborn with big sister Olympia. "I'll never forget the moment I introduced @olympiaohanian to her baby sister," the proud dad added. In a separate post shared on Olympia's personal Instagram page, the 5-year-old sported a huge grin as she held her little sister.
News of Adira River's birth comes only a few weeks after the couple revealed that Olympia was looking forward to having a little sibling. "Olympia's fired up," Ohanian told People. "No one's more excited than her. She's been wanting this. She's been praying and asking about this for quite some time, so she's very ready." In the interview, the tech entrepreneur also touched on his excitement, noting that they had everything prepared for their little one's arrival.