Ariana & Demi's Split From Scooter Braun Is The KARMA He Deserves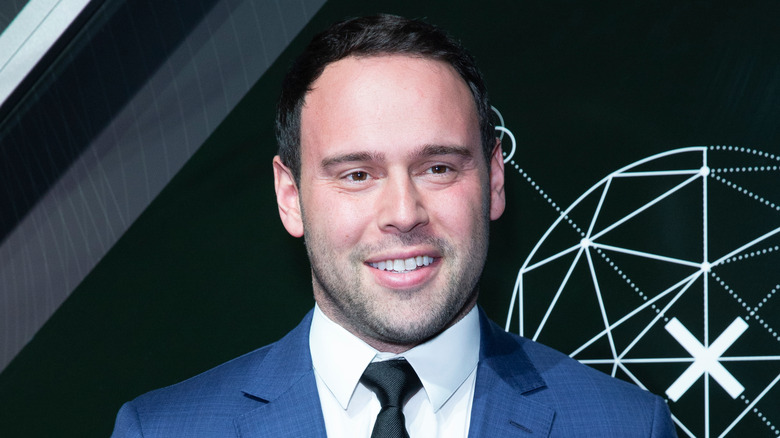 lev radin/Shutterstock
Hollywood manager Scooter Braun may not be on the best terms with his three most popular clients: Ariana Grande, Demi Lovato, and even Justin Bieber. And it seems that the universe has served him a big steaming pile of karma.
Stan Twitter is celebrating as news of Braun's severed business relationships continues to surface. Bieber — arguably Braun's most financially successful act — was the first name who'd supposedly decided to end his business relationship with the famous manager. But reports have been confusing. According to Entertainment Tonight, Bieber and Braun haven't officially ended their business arrangement (yet). It's likely Bieber has also kicked Brain to the curb. People has reported that "relationship with Scooter has run its course."
Losing one client is bad, but Braun's relationship with several of his artists — including Idina Menzel seems to be in jeopardy. Grande, according to sources, has "outgrown" Braun. "They are friendly but she's outgrown him and is excited to go in a different direction," shared an insider with People. Basically, Braun's celeb roster is a lot less impressive now than it was just last week and it seems that this outcome was years in the making. Could these failed relationships be a coincidence or the karma Braun deserves?
What Scooter Braun did to Taylor Swift is not cool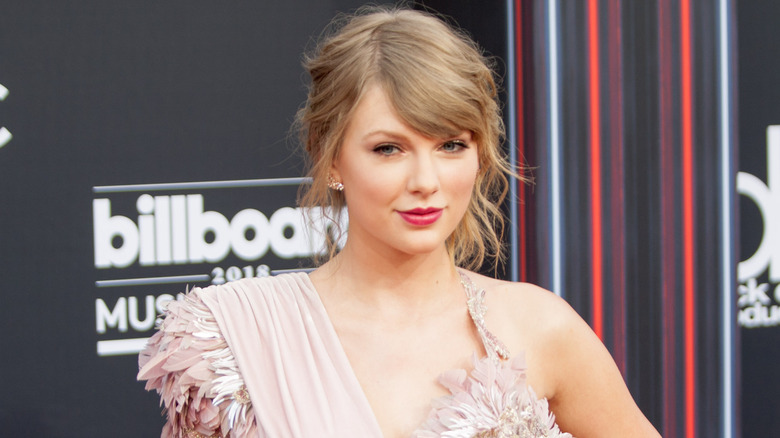 Jamie Lamor Thompson/Shutterstock
Taylor Swift is probably beaming over Scooter Braun's recent career progression. After all, she was once on the receiving end of his shady business dealings. 
Braun and Big Machine Records CEO Scott Borchetta bought her album masters. "Essentially, my musical legacy is about to lie in the hands of someone who tried to dismantle it," Swift wrote on Tumblr in 2019. While Braun has always refuted Swift's timeline, his follow-up actions haven't exactly helped his popularity with her fans.
Not only did he reportedly not inform Swift of his involvement in the selling of her masters, but he also weaponized his proximity to his famous clients, including Demi Lovato and Justin Bieber. Lovato, for example, worked hard to help sway public perception in Braun's favor on Instagram. 
Meanwhile, Bieber seemed to poke Taylor with a proverbial stick by posting a selfie with Braun and Kanye West — Swift's other famous foe. To see Braun lose them as clients feels a little bit like payback — as if to say that finally saw what Swift was saying all along. That said, Losing Bieber would be the ultimate karma, given that Braun has been credited with discovering the young Canadian musician and building his career. Bieber cutting Braun out, as People has reported, would be a great way for him to feel a little of what Swift did.
But she may not be the only star he's upset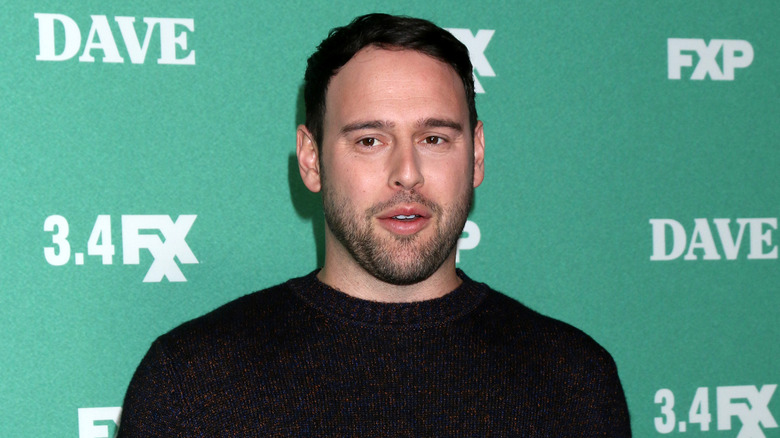 Kathy Hutchins/Shutterstock
From Madison Beer to Todrick Hall to Kid LAROI –- many celebs have spoken poorly about Braun's business practices or personality. They all suggest he hasn't always been the most popular or reliable figure in his client's lives. And though Ariana Grande has largely stayed out of the public spats, she probably has more room to complain than other artists. In 2018, Braun did an interview with Variety and blamed Grande's past decision to temporarily part ways on her love life. Even if Grande did allow a personal relationship to influence her business moves, it was deeply unprofessional of her manager, Braun, to betray her privacy.
Some sources are saying that his clients haven't actually left him high and dry. According to Us Weekly, Braun is transitioning into another profession within the music industry. 
However, that's just one narrative. A different narrative suggests that Braun is reportedly melting down over losing a swath of huge stars. Given the timing of all of these career shifts, it seems more than possible that Braun really is "imploding," as one source from Variety said. "It's a different world since the pandemic. You just can't be an a**hole like that anymore," they continued. Either way, it's  Braun's left behind a trail of unhappy musicians over the years. And if these stars really have dropped him in anticipation of some possible negative news, they definitely won't step in to fight his battles anymore.
 Either way, Taylor Swift will probably dedicate her next performance of "Karma" to Braun.