Hannah Montana Star Mitchel Musso Looks Unrecognizable In Miserable Mugshot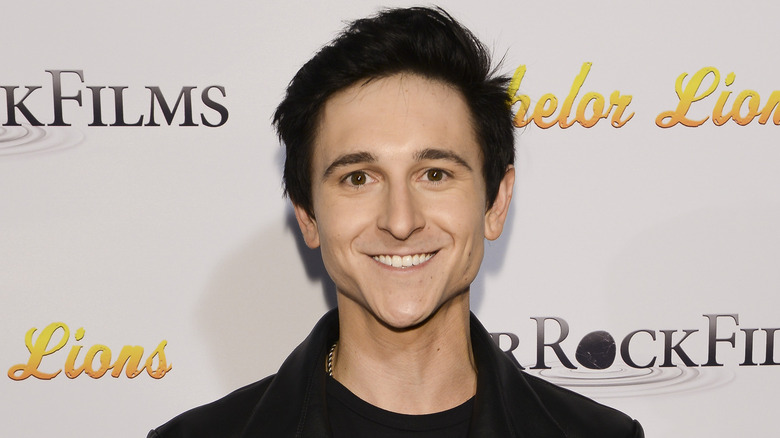 Michael Bezjian/Getty Images
Mitchel Musso, one of the breakout stars of Disney Channel's television series "Hannah Montana," recently had a run-in with the law. 
Musso played Miley Stewart's best friend Oliver Oken in the hit sitcom, which starred Miley Cyrus, Emily Osment, Jason Earles, and Billy Ray Cyrus. The actor was a staple of the hit show, appearing in 89 episodes throughout its four-season run. Aside from his breakout role in "Hannah Montana," Musso is also known for voicing Jeremy Johnson in the animated series "Phineas and Ferb" from 2007 to 2014. He also had a lead role in DisneyXD's Emmy-nominated series "Pair of Kings" as King Brady from 2010 to 2012.
Well, the actor can now count himself among the celebrities who had a short stint in jail after being arrested and booked on multiple charges — and he has an unflattering mugshot to show for it. Surprisingly, this isn't his first stint behind bars. TMZ reported that Musso was arrested for DUI in Burbank, California, all the way back in 2011 — the same year "Hannah Montanna" wrapped. Interestingly, his recent arrest also stemmed from intoxication.
Mitchel Musso looked downcast in his mugshot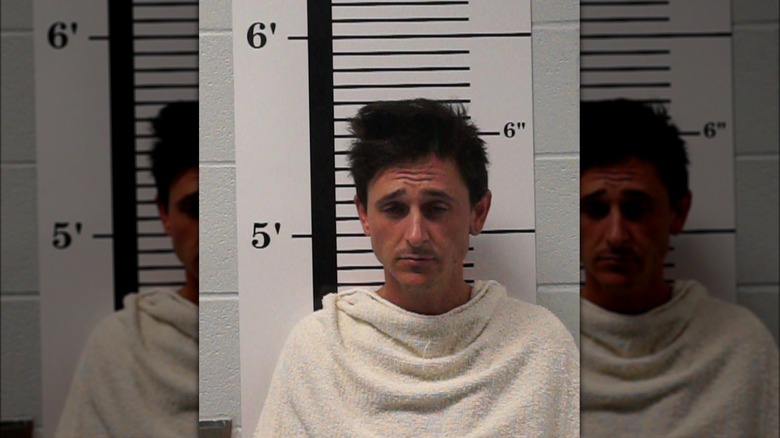 Rockwall County Sheriff's Office
"Hannah Montana" star Mitchel Musso has been arrested in Rockwell, Texas, on charges of allegedly stealing and causing a disturbance at a nearby hotel on August 26, 2023. As reported by TMZ, police were called to the hotel where several guests had claimed that Musso, 32, was acting "belligerent" and had allegedly stolen a bag of potato chips from the market. Musso, apparently intoxicated, was said to have become aggressive and verbally abusive towards staffers after he was asked to pay for the item. He was later found by the cops outside the hotel, where they confirmed that he was indeed under the influence of alcohol. Eventually, Musso was taken into custody and booked on public intoxication and theft charges, among others. A mugshot released by the Rockwell Police Department (seen above) shows the "Get Away" singer looking downcast, with his hair ruffled and a white towel covering his chest. According to NBC, the actor was subsequently released after posting a $1,000 bond for the public intoxication and theft charges.
This incident bears a resemblance to his 2011 arrest, where the then-20-year-old was arrested for driving under the influence and operating a vehicle with a blood-alcohol content of over 0.08 percent — California's legal limit — as reported by TMZ. He was sentenced to 36 months of informal probation after pleading no contest to the charge and ordered to complete an alcohol program and pay a fine, according to E! News.