Kim Kardashian Reveals The Odd Smell Kanye Has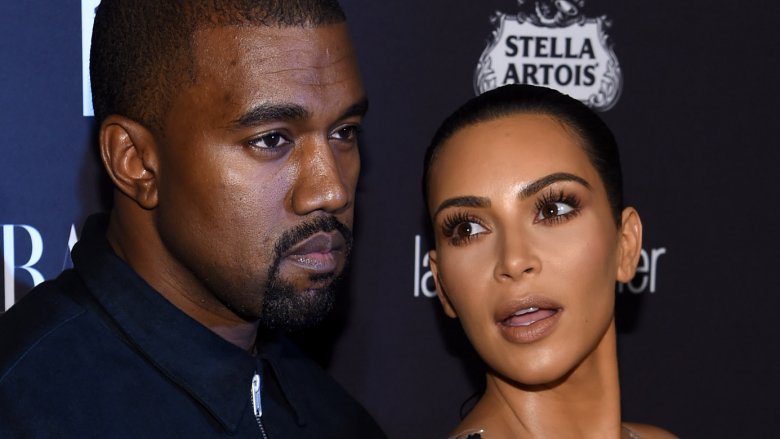 Getty Images
Kim Kardashian just opened up about her husband, Kanye West, and noted a strange detail about him: his scent.
In an article published on The Cut on Monday, Nov. 12, 2018, Kardashian talked all things smell. And while that may sound very odd — let's be honest: it's straight-up weird — the interview was prompted by the reality TV star's release of two new KKW BODY fragrances, a "beachy, coconut-infused BODY II, and woody, unisex BODY III."
While Kardashian revealed what things like happiness and heartbreak smell like to her (FYI: gardenias and alcohol, respectively), she also shared what her rapper husband smells like ... and her response wasn't what we expected. Regarding West's scent, Kardashian said he smells "rich." Laughing, she continued, "I can't explain it, but like a rich person. ... Like ... money, I don't know!"
Not sure what "rich" smells like? Kardashian added, "He smells like what you think a really expensive, Saint Laurent fragrance campaign would be."
Well, while we're not sure why West would smell like "money," he sure does have a lot of it. According to Celebrity Net Worth, West has about $250 million. That's a whole lot of cash. But he might actually have even more money than that. In August 2018, The Blast reported that West's Yeezy brand with Adidas was valued at about $1.5 billion. Yep — billion.
That's quite a change from his alleged financial standing in 2016 when West claimed he was "$53 million" in debt and publicly asked Facebook founder Mark Zuckerberg for help. "I need access to more money in order to bring more beautiful ideas to the world," the rapper said at the time (via People), adding, "For anyone that has money they know the first rule is to use other people's money."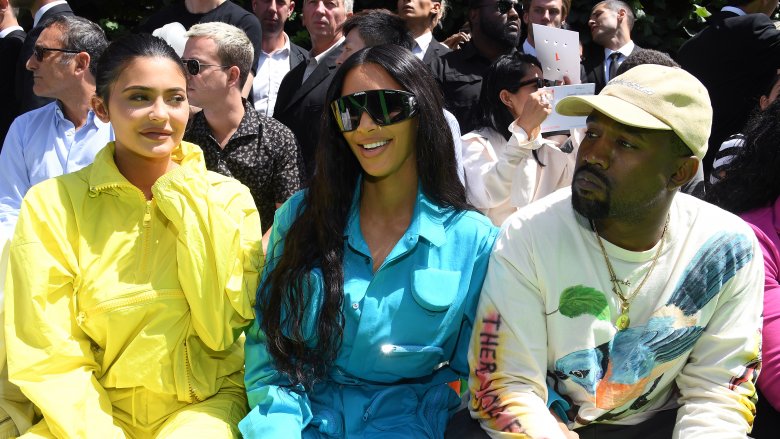 Getty Images
So, what about Kardashian's younger sister Kylie Jenner? In late August 2018, Forbes reported that Jenner, at 21 years old, would be the youngest ever self-made billionaire. Like her famous sisters, Jenner has a diverse income, making a decent chunk from the family's E! reality TV show Keeping Up With the Kardashians and likely from social media ads. However, she earns a lot of her money from her makeup line Kylie Cosmetics, which is famous for its lip kits. According to Forbes, Kylie Cosmetics is worth $800 million, and Jenner owns 100 percent of the company. Imagine those paychecks.
If Jenner reportedly has more money than West, does she too smell rich? Well, not according to Kardashian. She claimed that Jenner "always smells like one of my original fragrances that have gardenias and jasmine." Well, that's not a bad smell to have — it might actually be better than smelling like money, if you ask us.
But Kardashian didn't only share what her husband and youngest sister smell like. She also assigned scents to her other sisters. She claimed that Kendall Jenner "has no scent," which she says is a "good thing." She explained, "She's just always smells fresh and clean, and smells like a supermodel; exactly what you think she would smell like."
Kourtney Kardashian, on the other hand, "smells like all-natural products," which is hardly a surprise considering the eldest Kardashian sister's penchant for using all-natural products. And Khloé Kardashian reportedly smells like "rich oils," which Kim Kardashian described as "very fruity, but rich in scent."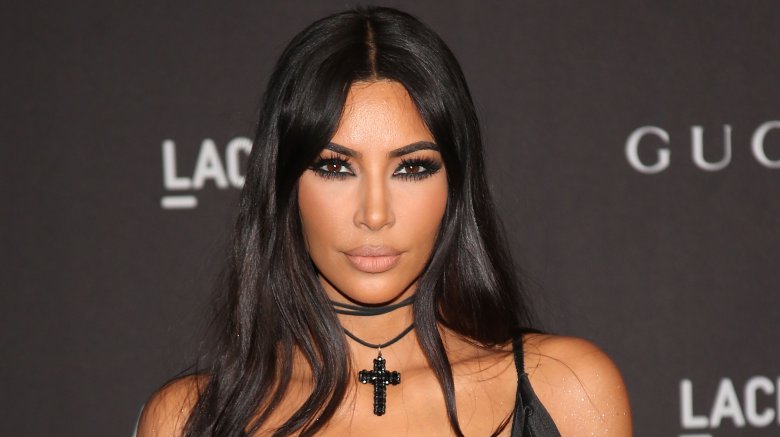 Getty Images
So, what about Kim Kardashian herself? With her big ol' paychecks from her TV show, makeup line, and more, does she smell like she has a hefty bank account? Not exactly, but that's going to stop Kardashian from bragging about her own personal scent.
"I smell, so good," Kardashian — who considers herself to be a billionaire "by proximity" due to her husband's wealth — told The Cut. "I layer my fragrances depending on how I'm feeling, because they put me in a mood. I'm always testing new fragrances, so people always come up to me and ask 'What is that? That smells so good.'"
She went on, "I'll always have a rich, fragrant, white floral in there, because that's my favorite; I'll layer jasmine, tuberose, and gardenia — I'm obsessed. It will be heavy on the gardenia."
Well, there you go. The mystery surrounding the Kardashians' signature scents has been put to bed.