A Look Back At Donny Osmond And Michael Jackson's Close Friendship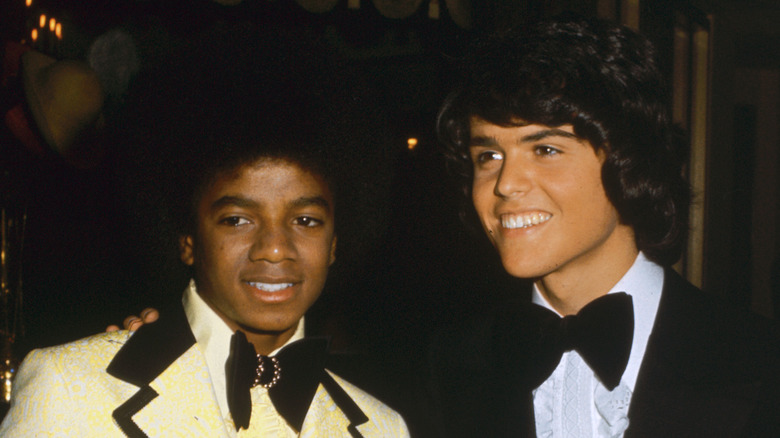 Frank Edwards/Getty Images
Donny Osmond and Michael Jackson were two of the biggest teen idols of the 1970s, but the two singers had more in common than radio hits and Tiger Beat covers. Both Osmond and Jackson came from large, singing families and fell in line as the seventh child in their respective supersized clans, Osmond told The Huffington Post in an interview. Though they were born a year apart and Osmond grew up in Utah and Jackson in Indiana, in an interview with Utah Valley 360, Osmond described Jackson as his "brother from another mother." Osmond added, "I grew up parallel with Michael Jackson."
When they were teens, fans got glimpses of their parallel lives. In 1974, the two donned tuxes to present an award at the very first American Music Awards. Their rehearsed banter featured Jackson feigning confusion as Osmond pointed out that they were both "in the same boat."
Osmond told Page Six that he first met Jackson in 1971 when they both performed at the Canadian National Exhibition in Toronto, Canada, with their older brothers. Backstage they played together like normal kids before hitting the stage. "It's really difficult talking about ... these two little teenagers who are just selling amazing amounts of records and having number-one records and very powerful recording artists, and all they want to do is just be kids," Osmond said. "Those were the innocent, wonderful moments before life got difficult and complicated."
Jackson died in 2009 at age 50. In the years since Osmond has shared more stories of their friendship.
Michael Jackson and Donny Osmond traded songs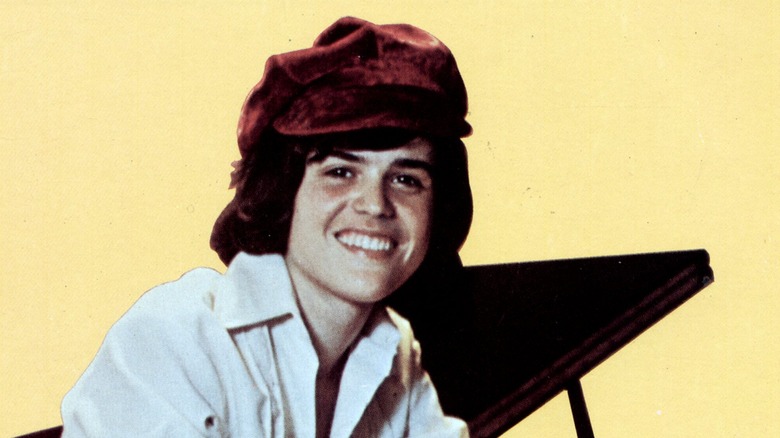 Gab Archive/Getty Images
As young singers, Donny Osmond and Michael Jackson had hit songs written for them. But in a 2022 interview on "The Kelly Clarkson Show," Osmond revealed that the 1970 Osmond Brothers hit, "One Bad Apple," was originally written for the Jackson Five. "That was our first number one," Osmond told Clarkson. "In fact, Michael told me that, allegedly, it was written for the J-Five, and I said, 'Well I got one on you, Mike.' 'Ben,' his number one solo, was written for me. That was my song."
"Ben" was from the soundtrack to the 1972 movie "Willard" and it became a solo hit for Jackson. Osmond explained that the reason he didn't record the song was because he was on tour with his brothers while producers were on deadline to finish the movie. "The producer said, 'There is this little kid named Michael Jackson, let's get him to sing, he's got a high voice'. And it became his song," Osmond said, adding that he and Jackson would laugh about the song swap all the time.
A decade later, when Jackson was riding high on the success of his album "Thriller," Osmond couldn't even get a record deal. Osmond told Page Six he went to Jackson for advice on how to get back on the charts, and Jackson told him he needed to change his name because the Osmond name was "poison." "It was quite offensive," Osmond said. "But he told me that in '83, and it wasn't until 1989, that 'Soldier of Love' became a hit without my name. So Michael was right."
Donny Osmond invited Jackson to hide out at his house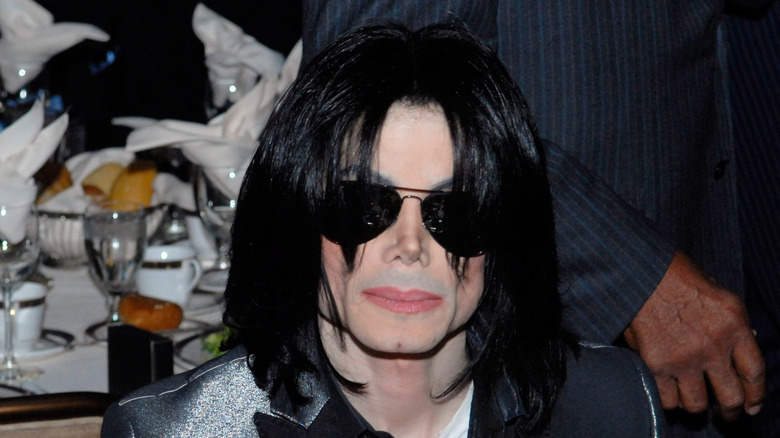 Dr. Billy Ingram/Getty Images
Donny Osmond's friendship with Michael Jackson spanned nearly 40 years. Their final phone conversation took place about a year before Jackson's sudden death in 2009. Osmond told the Huffington Post that Jackson had rented a custom touring bus and was hiding out with his kids in Phoenix, Arizona to avoid the press. The "Puppy Love" singer said he told Jackson he was a nine-hour drive from his house in Utah, and he invited him to stay with his family. "Bring your kids. No one will know you're here. They'll swim in the swimming pool. Have a little normalcy in your life," Osmond said. "And he said, 'You know what Donny, I think I'm going to do that.' And he never did." Osmond told Utah Valley 360 he has always been "sad" that Jackson didn't take him up on his offer.
In August 2017, Osmond paid tribute to Jackson on what would have been his 59th birthday. In a Facebook post, he noted that one of his favorite memories with Jackson was from the night they presented together at the American Music Awards in 1974. 
Osmond revealed that after the ceremony, the two rode to Jack in the Box and ordered a ton of tacos. "We opened up the top of the limo, stuck our heads out, and drove down Sunset Boulevard eating tacos and laughing our heads off," Osmond wrote. "I wish I could go pick him up to enjoy some tacos and a good chat today."