How Kendra Wilkinson's Ex Hank Baskett Landed In Legal Trouble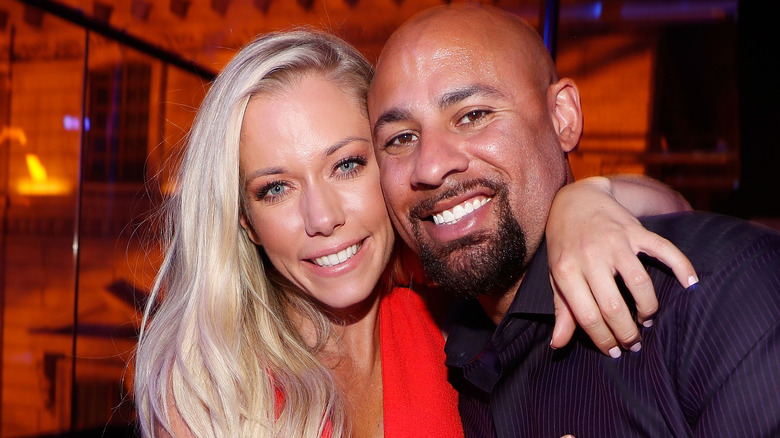 Isaac Brekken/Getty Images
Former football star Hank Baskett had a rocky end to his NFL career, and things took a turn for the worse from there. Baskett was married to "Girls Next Door" alum Kendra Wilkinson from 2009-2018, and in 2014, news broke of Baskett's infidelity. According to People, Baskett had a sexual encounter outside of his marriage while Wilkinson was eight months pregnant with their son, Alijah. Baskett described the encounter as unwanted and nonconsensual, saying, "I was this big former football player. I was the alpha male. I could do anything to protect my family, but I couldn't protect myself." 
Wilkinson was reportedly so distraught upon learning of her then-husband's infidelity that she "flushed her wedding rings down the toilet." While the couple initially reconciled, Wilkinson and Baskett went on to announce their divorce in 2018.
At roughly the same time that Baskett was doing damage control around his personal life, he was hit with a lawsuit regarding his involvement with Performance Gaines gym, located in West Hollywood. Circa 2012, Wilkinson explained that Baskett had gone all in on the gym, which he co-owned with his then-trainer, Travelle Gaines. "[Hank] leaves for work every day at 5:30 a.m. and returns home at 6 p.m. He loves it. This is exactly what he wanted to do in his life," the reality star told InTouch. However, Baskett and Gaines may not have done everything exactly by the book when they opened their top-of-the-line facility.
Hank Baskett was sued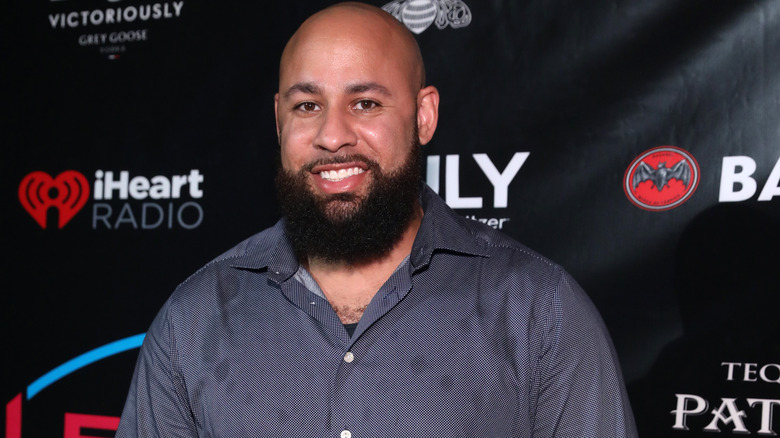 Robin Marchant/Getty Images
As TMZ reported in 2013, two men named Jory Wolf and Nicholas Lorenz sued for "unspecified damages," claiming that they invested a large sum of money into Performance Gaines gym before Hank Baskett was even involved in the project. Wolf and Lorenz alleged that they were promised a 40% share in the gym, which prompted their decision to invest; however, their shares were given away to other partners.
Travelle Gaines was the main target of the suit, but Baskett was also legally involved as one of the project's partners. Neither Gaines nor Baskett commented publicly on the situation. While it's unclear how exactly the suit panned out, there's evidence that Wolf and Lorenz sued for close to $300,000, with Performance Gaines LLC agreeing to pay out an unspecified amount to both parties.
Among other reasons, Performance Gaines Gym was notable because of its NFL ties (Baskett's involvement), and Gaines' experience training top-tier NFL athletes. As Gaines told Yahoo Sports' Shutdown Corner, at one point there were "30-plus NFL players training at [Performance Gaines gym] through the offseason." Unsurprisingly, the facility had quite a reputation among coaches and trainers. "The goal is that when an NFL coach knows that his guys are training at Performance Gaines, he doesn't have to worry about them," Gaines added. Per his Instagram, Gaines remains connected to Athletic Gaines, which brands itself as an "industry leader in athletic performance training."
What is Hank Baskett up to now?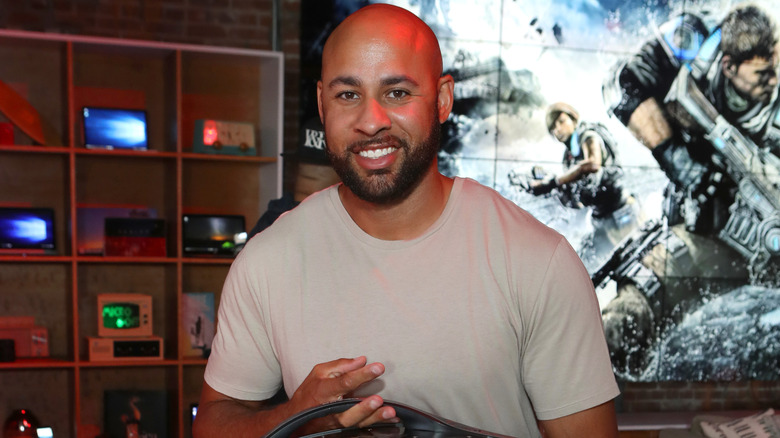 Randy Shropshire/Getty Images
Following his ill-fated time with Performance Gaines, fans probably aren't surprised to hear that Hank Baskett's priorities have shifted. After moving on from both Kendra Wilkinson and Performance Gaines, Baskett went on to launch HB Customs, a company specializing in custom gaming PCs and accessories. Just as he once prioritized cultivating his athletic talent, Baskett is now monetizing his passion for gaming. 
"I've just always been a gamer," the former reality star told TechRadar. "I was a gamer, then a professional athlete, then a gamer, then a gamer in the entertainment industry. The passion I have for PC gaming just comes from my passion for gaming." This seems to check out. As far back as 2014, Baskett spoke with Look to the Stars, about his plans to help the community through a "personal gaming console refurbishment program," designed to help military veterans and children's hospitals.
Baskett's decision to move into the gaming space marks a clear shift away from his once-public life — with Wilkinson, the NFL, and Performance Gaines. Could this have something to do with the lawsuit? Maybe. Either way, it's clear he has no desire to return to his former high-profile life. Wilkinson recognizes that Baskett is happy where he is, and told E! News in 2023 that she and her ex are in a good place. "We're co-parenting so good. The kids are so happy," she explained. In this case, all's well that ends well.