What Eliza Dushku Has Been Up To Since Her Drama With NCIS' Michael Weatherly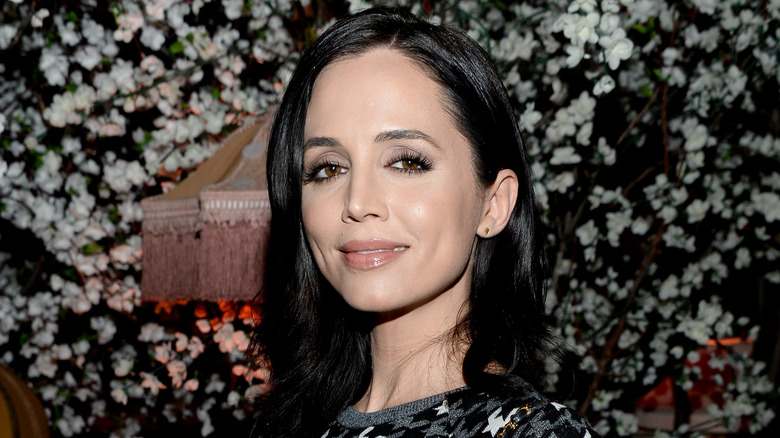 Matt Winkelmeyer/Getty Images
This article includes mentions of addiction.
Eliza Dushku started acting when she was only 10 years old and was immediately thrown in with big-name Hollywood actors. "'That Night' was a coming-of-age movie we shot in Baltimore with Juliette Lewis, and she won the Academy Award for 'Cape Fear' while we were shooting. I literally went to my first audition and next thing I knew I was the lead in this movie with this Academy Award-winning actress," she recalled to Telegram in 2013.
Dushku went on to star in other major hits, such as "True Lies" and "Buffy the Vampire Slayer." However, after a long and thriving career, she found herself in the midst of a scandal when the public learned she'd complained about being harassed on the set of "Bull" by her co-star and the network fired her. "[Michael] Weatherly sexually harassed and bullied me day-in and day-out and would have gotten away with it had he not been caught on tape," the actor shared in the Boston Globe. 
Since then, Dushku has laid low and resides in her hometown of Boston, Massachusetts, where she's happily living the student life.
Eliza Dushku is studying to become a mental health professional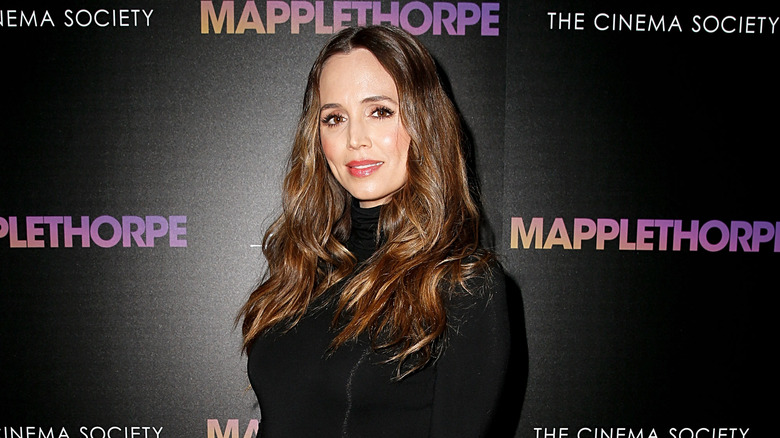 Dominik Bindl/Getty Images
Many actors up and leave Hollywood after a long career, but Eliza Dushku's reason for switching careers is a very personal one. After her drama with Michael Weatherly, Dushku decided to pursue her undergraduate degree at Cambridge, Massachusetts' Lesley University. "Growing up in Boston and growing up with my mom, who was a professor, it's just a different culture around education than a lot of other places. And I always felt like I wanted to learn something that I could use to help other people, so I'm studying holistic psychology," she told Boston Magazine in 2019. Although she was riddled with schoolwork, Dushku revealed, "I've written more papers than I ever thought possible, but I've got to say that I freakin' love it."
The "Dollhouse" actor is now studying clinical mental health, with a focus on psychedelic-assisted psychotherapy, according CBS News. Dushku and her husband, Peter Palandjian, also donated $7.5 million to Boston's Brigham and Women's Hospital to aid its addiction center. "Our gift is about honoring, supporting, and inviting in everyone who might come to the clinic. We're thrilled to support the committed professionals who treat addiction with a multidisciplinary approach using evidence-based sciences together with holistic integration. These principles have benefited me in my own recovery," she announced. Dushku has been open about her past substance abuse since she addressed it in 2017 and has since been on a path to help others.
Eliza Dushku's struggles with addiction motivated her to go back to school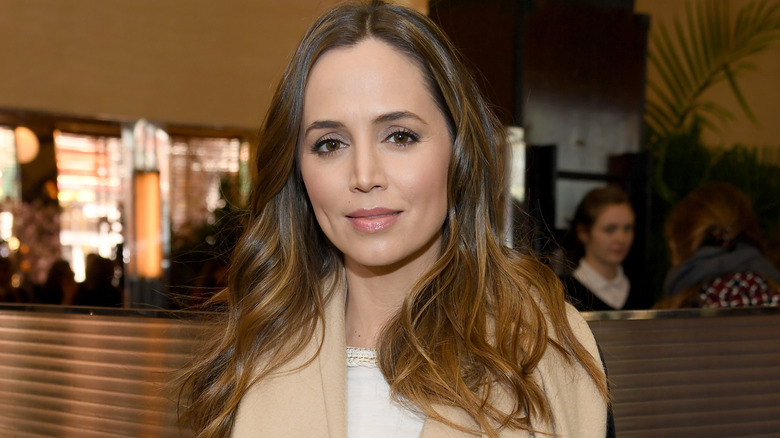 Dimitrios Kambouris/Getty Images
In 2017, Eliza Dushku gave a powerful speech about her history with addiction during the New Hampshire Youth Summit on Opioid Awareness. "Something a lot of people don't know about me is that I'm an alcoholic and I was a drug addict for a lot of years. I'm always going to be that, but the difference between me and an alcoholic or a drug addict that still drinks and does drugs is that I'm sober. I don't drink and I don't do drugs anymore," she told the audience. The "Bring It On" actor shared that her brother's mistrust of her motivated her to get sober. "I remember my brother telling me he didn't want me to be around my niece because he didn't trust me," she recalled, urging others to ask for help.
Dushku previously shared in 2016 that she wanted to help others with addiction after completing her schooling. "People are dying and it really is a disease that has this stigma attached to it. I have my own personal experience in it and with it, so I think that I can bring a valuable insight or face to it as well," she told Boston Magazine. In 2018, Dushku celebrated 10 years of sobriety and shared on Instagram, "If you're struggling w #alcohol &/or #drug #addiction, I promise, you don't have to live that way anymore. Reach out, your life is waiting for you."
If you or anyone you know needs help with addiction issues, help is available. Visit the Substance Abuse and Mental Health Services Administration website or contact SAMHSA's National Helpline at 1-800-662-HELP (4357).