What Happened To Katie Holmes' Ex-Boyfriend Emilio Vitolo Jr.?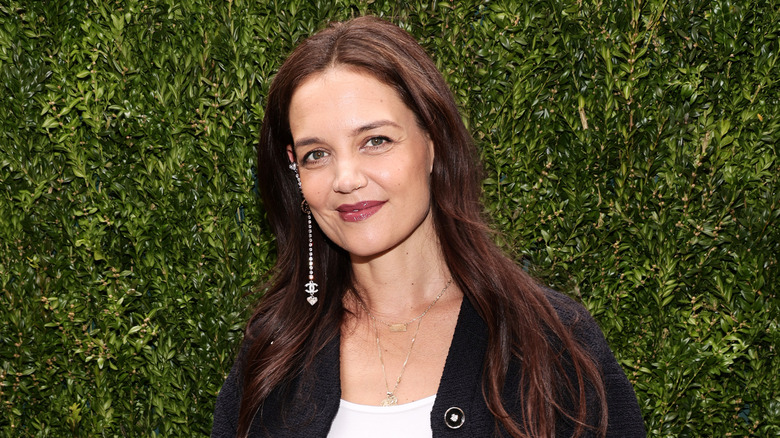 Jamie Mccarthy/Getty Images
Actor Katie Holmes has been linked to many high-profile men over the years, including ex-boyfriend Joshua Jackson, ex-husband Tom Cruise, and even actor, comedian and singer Jamie Foxx. Still, it was her hot and heavy relationship with NYC chef, restaurateur, and budding actor Emilio Vitolo Jr. during the COVID-19 pandemic that really got fans talking. 
The pair was first spotted at an outdoor restaurant in September 2020. And only one month later, the romance appeared to be going swimmingly. "They adore each other and can't get enough of one another," a source told Entertainment Tonight in October 2020. Sadly, however, the relationship would not go the distance. By May 2021, the whirlwind romance was over. "They figured out they're better off as friends. There's no drama that went down with the breakup, and in fact, they're still friends," a source told Us Weekly. "Katie and Emilio really enjoyed their time together — it just simply didn't work out. She's focusing on being a mom and her upcoming projects."
But whatever happened to Vitolo following his high-profile romance with Holmes? And did he ever move on romantically after Holmes? Here's everything we know. 
Emilio Vitolo Jr. focused on work after his split from Katie Holmes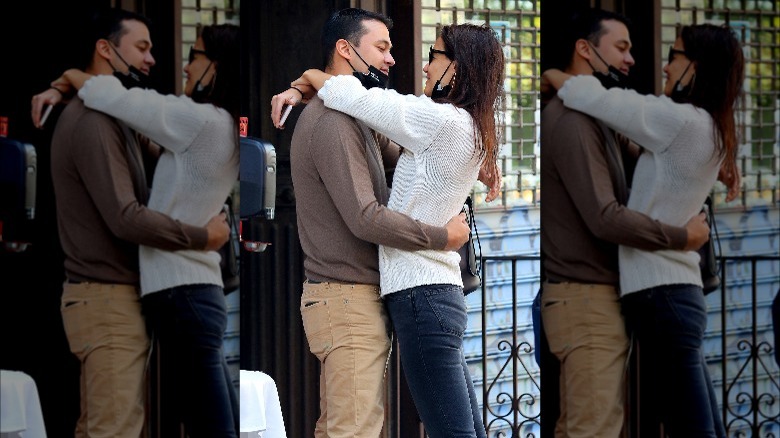 Mega/Getty
Following his split from Katie Holmes, Emilio Vitolo Jr. resolved to keep himself busy, as he explained to hosts Toddy Smith and Brett Bassock during an episode of "The Good Boys Podcast." At the time, he stated that he was taking time to focus on himself and his restaurant as well as his budding acting and writing career.
And what about Vitolo's love life? "As far as relationships go, I'm like, I take every relationship with like a grain of f***ing salt, you know? Because I fear that it may be — that's like not the right approach to have — but I feel like it may just end very quickly, you know? I mean, I just I don't want to invest f***ing time in something that I know is going to f***ig fail," he confessed on the podcast episode. Famous last words, right?
Emilio Vitolo Jr is a proud dad
By August 2022, it was clear that Emilio Vitolo Jr. had, in fact, moved on from his ex-girlfriend Katie Holmes when Sammy Piccininni posted Instagram photos of the two enjoying what appeared to be a romantic time together in East Hampton. Then in January 2023, the couple announced they were expecting. "Half of me & half of you," they began in the caption of another revelatory joint Instagram post. "We're having a baby girl," they penned, along with photos of a gender reveal celebration. 
Fast forward to June 30, and the couple welcomed their brand new baby girl, Angelina Marie Vitolo. "I'm in awe of how God has blessed us. Mommy and Daddy are so in love with you baby girl!" Piccininni gushed on Instagram along with a photo of the newborn, clad in a soft pink swaddle and a large bow to match. Vitolo later commented on the post, writing, "My gorgeous girls. Good job baby. I love you." Congrats Vitolo and Piccininni!