What You Didn't Know About Katie Holmes And Joshua Jackson's Relationship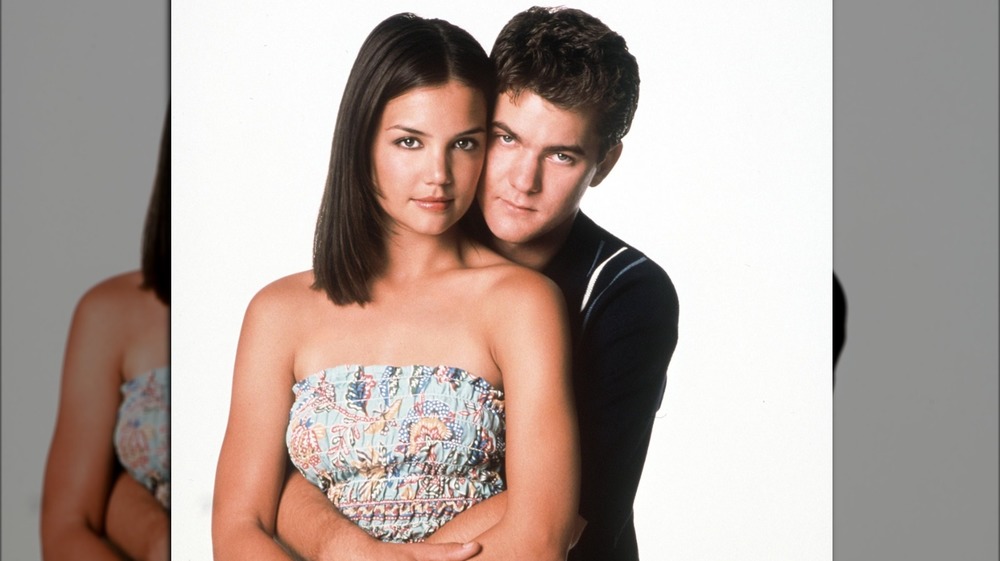 Getty Images/Getty Images
Pacey or Dawson?! That was the question swirling through Joey Potter's brain throughout the majority of Dawson's Creek. Fans were equally perplexed about who Katie Holmes' character Joey should ultimately wind up with. And while we won't spoil the ending — hey, the show's finale aired 17 years ago, but some people are just watching it for the first time now that it's streamable on Netflix — there is a real-life relationship we can take a look at.
Off-screen, Holmes dated the actor who played Pacey — yep, good ol' Joshua Jackson — during the earlier days of the show. Was their relationship filled with grand gestures, like Joey and Pacey's on the hit teen drama? Did they sail away on a boat together for a summer? Oh, and did they ever get accidentally stranded in a K-Mart overnight and have their own in-store sleepover? While the answer to those lingering questions is most likely "nope," there are some concrete details we do know about Holmes' quality time with her co-star.
Sure, fans are already familiar with Holmes' marriage to Tom Cruise (whatever over-the-top details they made public, that is) or her long-term romance with Jamie Foxx, but we're here to talk about Pacey and Joey IRL. So, let's dive into Holmes and Jackson's relationship, shall we?
Katie Holmes compared Joshua Jackson to a real-life Dawson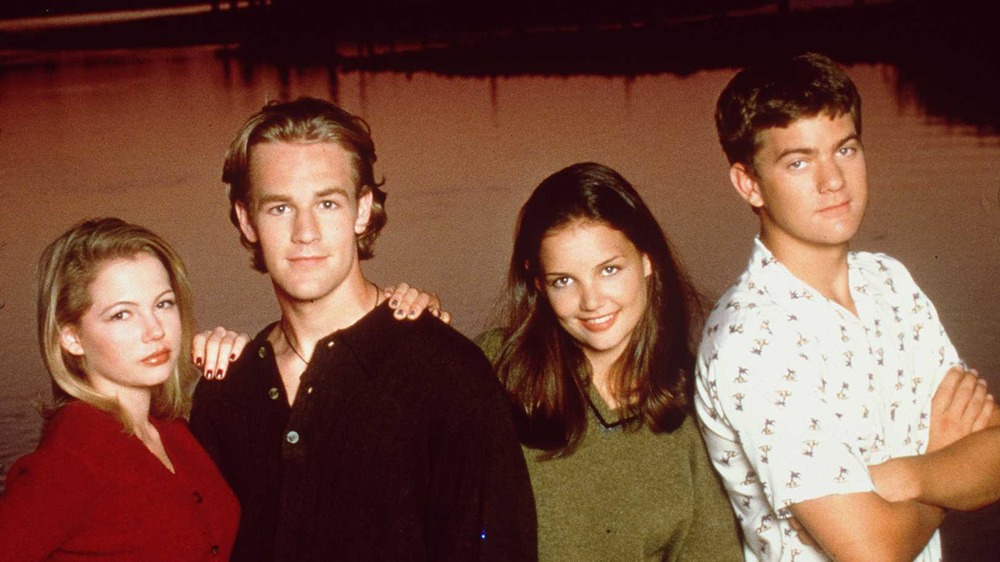 Getty Images/Getty Images
When she started dating Joshua Jackson, Katie Holmes couldn't help but gush, telling Rolling Stone in 1998, "I had really good luck this past year and I had a really wonderful, amazing experience." And when pushed to elaborate, she shared, "I'm just going to say that I met somebody last year, I fell in love, I had my first love, and it was something so incredible and indescribable." Cue the collective awww!
Holmes also gave an analogy Dawson's Creek fans will very much appreciate: "I feel so fortunate because he's now one of my best friends. It's weird, it's almost like a Dawson-and-Joey type thing now." In other words, their friendship went from BFFs to BF-and-GF. Even post-breakup (the pair split sometime in 1999), Jackson stayed a pal to Holmes publicly.
In 2012 after Holmes' divorce from Tom Cruise, Jackson said (via Us Weekly), "Like any old friend, it was like, 'Oh, hi how are ya? What's going on?'; 'I had a kid.' It was very nice, actually." Holmes' strong bond with her daughter Suri is common knowledge, but she's not the only one who's become a parent. Jackson and wife Jodie Turner-Smith welcomed their first child in April 2020 — a daughter named Janie.
FYI, Holmes moved on romantically too. She's been dating chef Emilio Vitolo Jr. as of late. Sounds like fans will just have to enjoy Pacey and Joey's romance in its best form: forever immortalized on TV.