Who Is Joshua Jackson's Wife, Jodie Turner-Smith?
Emma Mcintyre/Getty Images
Actor Joshua Jackson faced a hiccup in his love life when in July 2016, he split from his model and actress girlfriend of 10 years, Diane Kruger. The National Treasure star went on to find romance with Walking Dead star, Norman Reedus, and they welcomed a baby girl together in late 2018. Although some fans felt bad for the Dawson's Creek alum because he seemingly didn't move on as quickly, he did find love again. The lucky lady? Queen & Slim star Jodie Turner-Smith, who Jackson started dating in October 2019. The two are now married, and they're expecting their first child, a girl, in April 2020.
Of course, Turner-Smith is much more than the object of Jackson's affection. The England native has an impressive and compelling background, complete with so many twists and turns fans probably won't see coming. Case in point: N.E.R.D.'s Pharrell Williams played a central role in her success story. Intrigued yet? Here's the untold truth of Jodie Turner-Smith.
Jodie Turner-Smith's leap of faith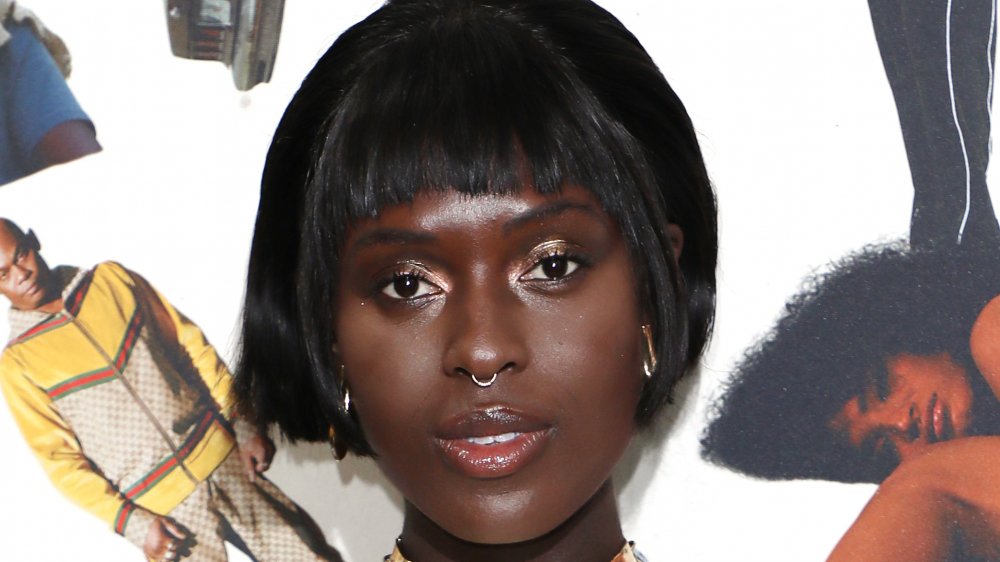 Lia Toby/Getty Images
Jodie Turner-Smith was born in England to Jamaican immigrants, and later moved to Maryland when she was 10. The Last Ship star worked hard to fit in growing up, telling Colin Farrell for Interview Magazine, "It's one thing to be a black girl, but it's another to be a dark black girl. I was chastised for that. I was chastised for the way I spoke. And because of the personality that I have, I immediately began to adapt into being the most accessible form of Jodie for other people." 
After finishing college, she became a banker at PNC Bank, but she quickly found the job unfulfilling. Turner-Smith had thought about moving Los Angeles to reboot her life but had been putting it off until a serendipitous meeting with Pharrell Williams changed everything. Williams, who shared a mutual friend with Tuner-Smith, encouraged her to pursue a carer in entertainment and helped her secure contacts in LA. "He definitely played a part in me deciding to take a chance on myself, and see what it could be like if I lived my life in front of the camera," she told Women's Wear Daily. Turner-Smith's first stop? "I get off the plane and walk into a music video," she recalled to WWD. That music video was 2009's "Walkin' On The Moon" by The Dream featuring Kanye West. Talk about a lucky break!
Where will Jodie Turner-Smith raise her baby?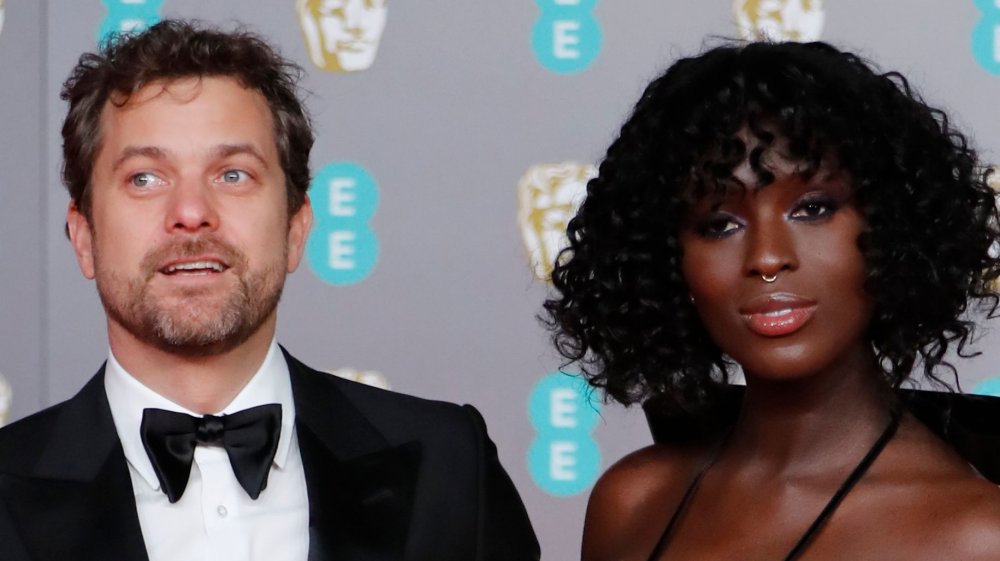 Tolga Akmen/Getty Images
Considering Jodie Turner-Smith is an expat with familial ties to Jamaica, it's not too surprising she's considering raising her daughter outside of the United States. "White supremacy is overt," she told The Sunday Times about her concerns with America. "It's the reason I don't want to raise my kids here." She also expressed worry about America's gun policies, stating, "I don't want my kids to grow up doing active shooter drills at school." 
Turner-Smith noted Canada is an option for her growing family, but it remains to be seen where she'll settle for good. In the meantime, the model is happy with her life on the west coast. "Los Angeles is where I feel the most at home," she told Colin Farrell for Interview Magazine. "Even with my family, I feel sort of 'other.' I'm the only one of my siblings who wasn't born in Jamaica."
No matter where Jodie Turner-Smith ends up, we wish her the best.