Lil Xan Reveals Plan To Go To Rehab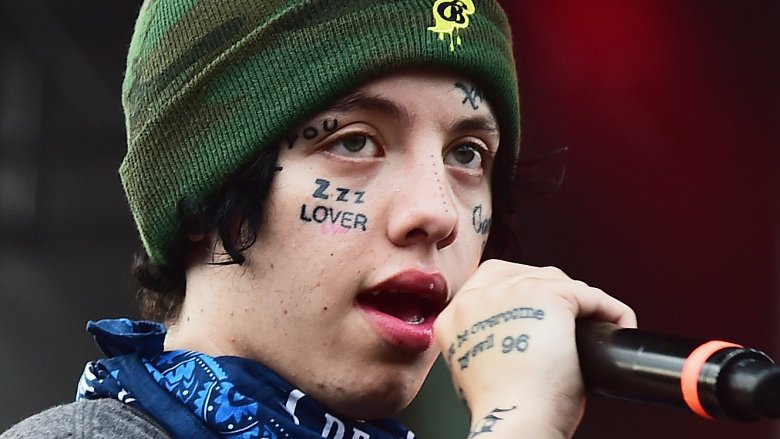 Getty Images
Rapper Lil Xan is reportedly heading to a rehabilitation facility.
On Thursday, Nov. 15, 2018, Lil Xan, whose real name is Diego Leanos, announced via an Instagram post that he plans to go to rehab. Sharing a photo of himself smoking, Xan told his followers in the caption, as reported by Us Weekly, "I just dropped out of SoundCloud Uni to go to rehab." He continued, "I leave in like 5 days And I couldn't be happier with this choice. I love you guys for being so supportive and can't wait too [sic] get back clean headed ready for Finish my album!"
According to Us Weekly, one fan asked Xan in the comments section of the post if he'd still be going by the stage name Lil Xan, which stems from the anti-anxiety medication Xanax. The rapper simply responded with his real name, writing, "DIEGO."
Xan has appeared to have since deleted the Instagram post, but he has referred to going to rehab in other posts. One post promoting new music he released on SoundCloud noted that he'd be leaving for rehab in a few days and wanted to release music for his fans while he was away. In the caption of another post — this one promoting a show at the Hollywood Palladium on Nov. 28 — Xan wrote, "My last show before I head out! Come see me!"
Xan opened up about his decision to go to rehab in an interview with TMZ Live. He revealed that the drug-related deaths of several of his music icons — Lil Peep, XXXTentacion, and Mac Miller — had greatly affected him. "I just feel like it's time to get better," he said. When asked what he was "struggling with," Xan replied, "Mostly hydrocodone, which is just like Norcos ... basically a lot of opioids."
He continued, "I've been way worse in the past. I've actually been ten times worse than what I've been now, but I want to do rehab just so I can get over this last little like hump, like stretch. ... so I can finally be just back to Diego."
He also noted that he wants to leave rehab using the stage name DIEGO (in capital letters) and to say goodbye to his Lil Xan moniker for good.