Jimmy Buffett, Music Icon, Dead At 76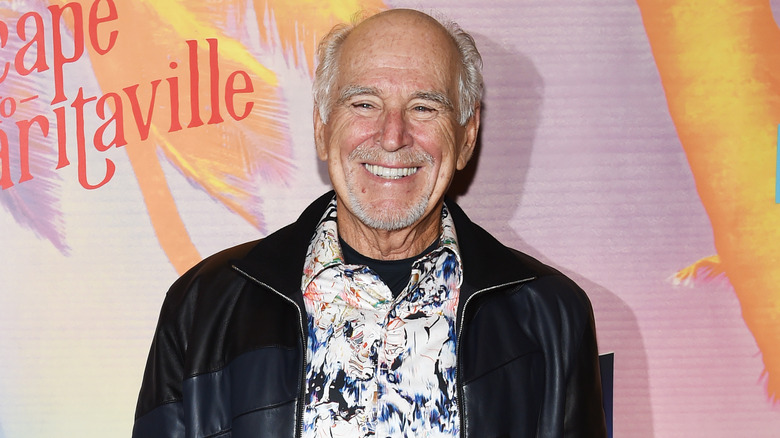 Amanda Edwards/Getty Images
American singer Jimmy Buffett, best known for his 1977 hit song "Margaritaville," has died at the age of 76. "Jimmy passed away peacefully on the night of September 1st surrounded by his family, friends, music, and dogs," a statement on his website read. "He lived his life like a song till the very last breath and will be missed beyond measure by many." At the time of writing, a cause of death is yet to be announced. 
Buffett's death comes only a few months after the music icon was forced to postpone a South Carolina concert due to an emergency hospitalization. "I had to stop in Boston for a check-up but wound up back in the hospital to address some issues that needed immediate attention," he shared in a statement on Twitter. A few days later, Buffett provided an update, revealing in a Facebook post that he had been released from the hospital and would be spending time with his loved ones. "Once I am in shape, we will look at the when's and where's of shows," he added at the time. 
Buffett would ultimately briefly return to the stage, even pulling off a surprise performance at a Rhode Island concert back in July, per USA Today.
Jimmy Buffett leaves behind a lasting legacy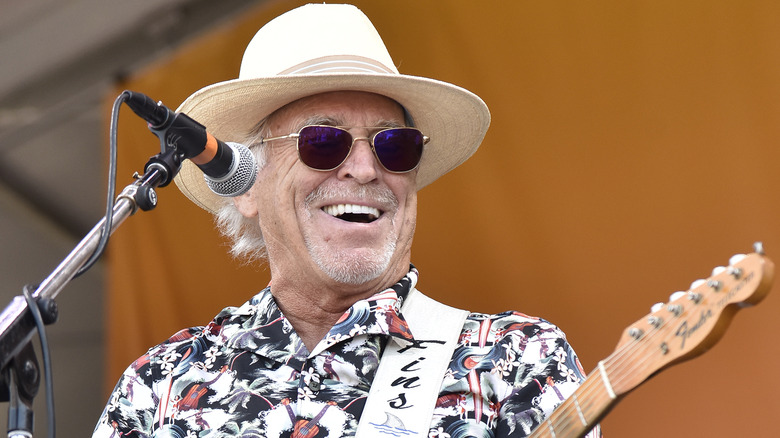 Tim Mosenfelder/Getty Images
After the release of his breakout song, "Margaritaville," Jimmy Buffett came to embody the laid-back, easygoing lifestyle. But, while he might have opted for this quiet, tropical lifestyle — a far cry from what is expected from a music star — Buffett made just as much of an impact as his peers, becoming an icon in his own right. "RIP Jimmy Buffett. Thank you for the music, concerts, and being the heart & soul of a fun, free, and easy lifestyle 'back in the day.' You were our hero," a fan wrote on Twitter.
During his decades-long career, Buffett released more than 30 albums, racking up a slew of awards and achievements, including the 2016 induction of "Margaritaville" into the Grammy Hall of Fame, per NPR. Outside of music, Buffett was also a prolific author, with a number of credits under his belt, including two children's books, which sold millions of copies, according to The New York Times. Additionally, Buffett was a successful businessman, with a chain of restaurants and lifestyle brands to his name. Thanks to all of these ventures, the iconic singer-songwriter was worth an estimated $1 billion at the time of his death.
Buffett is survived by his wife, Jane Slagsvol, whom he married in 1977, and his three children, Savannah, Sarah, and Cameron.