Sarah Michelle Gellar Responds To Backlash Over Thanksgiving Post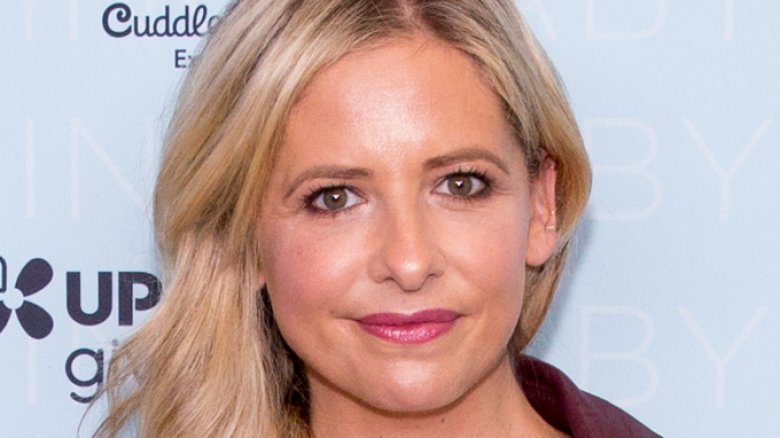 Getty Images
Actress Sarah Michelle Gellar found herself in hot water this week due to a controversial social media post.
On Tuesday, Nov. 20, 2018, the Buffy the Vampire Slayer alum took to the comments section of her recent Thanksgiving-themed Instagram to apologize after facing swift backlash from fans.
"I'm just going to pin these up all over my house as a reminder not to overeat on Thursday," Gellar previously wrote to her 2.2 million followers on Sunday, Nov. 18, captioning a slideshow of throwback photos of herself wearing lingerie during her December 2007 Maxim photoshoot. The TV star completed the caption with the hashtag, "#thanksgivingprep."
Unfortunately, it wasn't long before a number of social media users flooded the comments section to slam the Cruel Intentions star's festive "thinspiration." According to People magazine, one person wrote, "Your caption is problematic and I suggest you do some research on eating disorders, the mental health issues that go along with them, and how diet culture is harmful to women. Girls look up to you, and you should be mindful of the message you're sending." Meanwhile, another fan wrote in part, "Wow. Really shocked that a woman in a position of influence and a mother would post this ... Nothing positive comes from this post. Only narcissism and the [expletive] theory that women need to be skinny to be acceptable" (via USA Today).
Luckily, the response wasn't all negative and several people showed Gellar some support, including Will and Grace's Debra Messing, who simply wrote, "Are you KIDDING ME!?!"
For her part, Gellar later responded to the controversy in a lengthy comment, which read, "It's come to my attention that some people think I was 'fat shaming' with this post. That could not be further from my intentions" (via Us Weekly). She added, "I love Thanksgiving and unfortunately my eyes are often bigger than my stomach, and I tend to eat so much I make myself sick. This was a joking reminder to myself not to do that. I'm terribly sorry that people were offended by my attempt at humor. Any one that knows me, knows I would never intentionally 'shame' any one on any basis. I am a champion of all people."
Gellar isn't the only '90s star to make headlines in recent weeks. As Nicki Swift previously reported, AJ McLean of the Backstreet Boys shared an update on his journey toward sobriety in mid-November 2018. While discussing his longtime battle with alcohol addiction, the "Don't Go Breaking My Heart" singer told People magazine, "Look, I have no shame in saying, I've relapsed over the past year. It's no secret that this is a disease, and that it's a daily struggle."