Dwayne Johnson And His Daughter Simone Haven't Always Been Close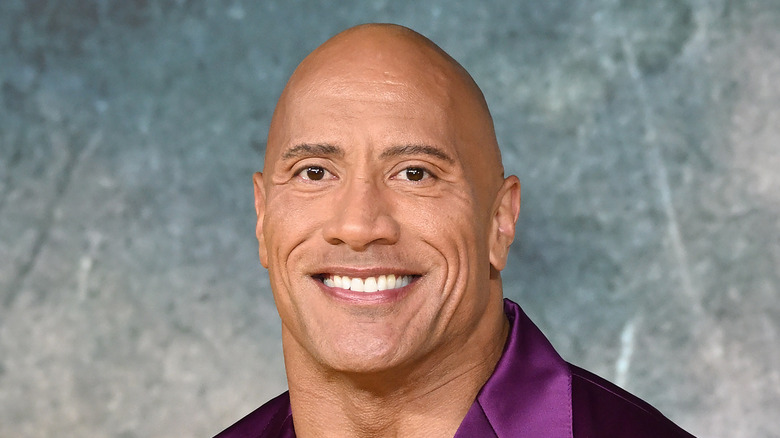 Karwai Tang/Getty Images
Remember in the hit Disney film, "The Game Plan," how Dwayne "The Rock" Johnson's character had no idea he had a kid and didn't know her quirks and personality? Well, the actor sort of experienced that in real life. Now, Dwayne always knew of the kids he had, but his relationship with his eldest daughter, Simone Johnson, hasn't always been strong.
Dwayne and his ex-wife, Dany Garcia, welcomed Simone in August 2001, per People. From the moment she was born, the "Jumanji" actor wanted to give his little girl the best life he could. During an appearance on "Oprah's Master Class: The Podcast," he said, "When I held her when she was born, I held her in these two hands, and I said to her, 'I will always, always take care of you, for the rest of your life. You are safe.'" Although Dwayne and Garcia split in 2008, the couple moved forward with joint custody of Simone, according to TMZ. However, People reports that Simone spent most of her life in Florida, where she was born.
Dwayne has hinted that the two dealt with some issues. He told Oprah, "Throughout the years, throughout the ups and downs, I've realized that the most important thing that I could do with my daughter is lead our life with love. Not success, not fame, not anything else but, 'I'm always here for you. I love you.'" The two have developed a strong connection, but it turns out it hasn't always been that way.
Dwayne admitted his relationship with Simone was distant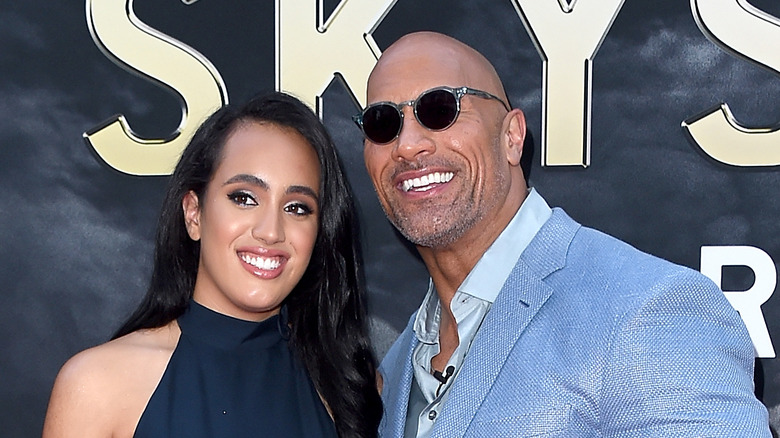 Michael Loccisano/Getty Images
Dwayne Johnson wears the title of "girl dad" with pride. The Rock has three daughters, Simone, Jasmine, and Tiana Johnson, and he enjoys being surrounded by his girls. In 2021, the former WWE wrestler shared a sweet post honoring his three girls. He shared, "Every man wants a son, but every man needs a daughter. All my girls have become the great equalizers in my life — I'm surrounded by estrogen and wouldn't have it any other way." While it looks like Johnson has a strong relationship with his daughters, it hasn't always been that way with his eldest daughter, Simone.
When Johnson appeared on "The Pivot Podcast" in 2023, he admitted that in the early years of Simone's life, he wasn't as figured out as he is now. He shared, "I had her when I was young, in my 20s, and as dudes, we're still trying to find ourselves in our 20s, in our 30s...So when I had Simone, I was flying by the seat of my pants. I was wrestling full-time. I started transitioning into acting full-time." As Johnson's fame grew, it created a demanding schedule that put distance between him and his daughter. The former wrestler explained, "I had so much s**t going on, so I like to say me and Simone grew up together, so we had a relationship where I was always gone, but we tried to keep it together."
Wrestling helped to repair Simone and Dwayne's relationship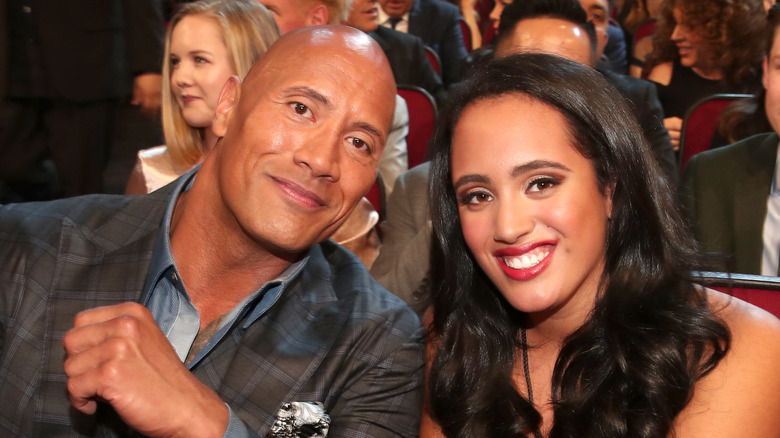 Christopher Polk/Getty Images
Simone and Dwayne Johnson's father-daughter relationship has gone through its ups and downs, but one thing that brought the two closer together has been their love for wrestling. In October 2022, Simone made her WWE debut under the name "Ava Raine," per Sports Illustrated. Becoming the spitting image of her father, Simone has joined the historic Johson family legacy in wrestling.
Wrestling has been a prominent part of the Johnson family life, and for Dwayne and Simone, it became so much more. In 2023, the "Black Adam" star revealed on "The Pivot Podcast" how wrestling helped to repair his and his daughter's complex relationship. He shared, "Now, years later, as she becomes a pro wrestler, it's actually brought us closer together. So, in a way, it's helped save that relationship, too. In many ways, pro wrestling has been my family's savior." For Simone and Dwayne, wrestling isn't just a source of entertainment or to show off their athleticism but helps make their father-daughter bond stronger.
And while people would love for Simone to come as a Rock Jr. in the wrestling world, Dwayne is excited for her to make a name for herself in the WWE world. He shared with ET, "It's very important for her to make her own way. Blaze her own trail. Blaze her own path. She doesn't come to me looking for a lot, which, I respect that. And I'm here watching and supporting."