7th Heaven's Beverley Mitchell Opens Up About Miscarriage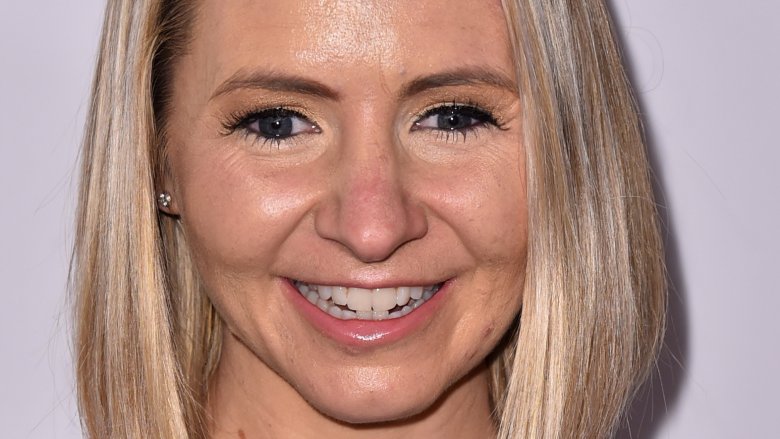 Getty Images
Actress Beverley Mitchell, who made a name for herself starring as Lucy Camden in 7th Heaven from 1996 to 2007, revealed that she suffered a heartbreaking miscarriage.
On Thursday, Nov. 22, 2018, Mitchell took to Instagram to share a series of black-and-white photos of her family. In the caption, she wrote, "So much to be grateful for!!! Sharing a little bit about the past few months, a little heartache, a miscarriage, and healing! Thankful for my wonderful family who fills my [heart]!"
In a post on her blog, Growing Up Hollywood, Mitchell described that months earlier she and her husband, Michael Cameron, had discovered that they were expecting — but Mitchell wasn't pregnant with just one baby. She was carrying twins. But unfortunately, Mitchell suffered a miscarriage just "a few weeks later." Writing that her and her husband's "new dream of our growing family came crashing down," she wrote, "This was a shock. Honestly, my first instinct was to say I was fine, and to be honest; I was trying to be. I thought I had to be, for my family, for myself."
She explained that, while she understood what happened physically, she still struggled to cope with the miscarriage. Fortunately, she said that she has started to heal. "I share my scars because the one thing I want to say, is no one should suffer in silence," she stated. "Let's remove the stigma, miscarriages happen, they are nothing to be ashamed of."
Regarding her family — she and Cameron share 5-year-old daughter Kenzie and 3-year-old son Hutton (via Us Weekly) — Mitchell said, "If we are blessed with more children they will fill us with more love, but for now, I look at my family and I am GRATEFUL, BLESSED, and THANKFUL."
After posting about her miscarriage on Instagram, many fans and a few stars took to the comments section to leave a sweet reply. The Sopranos actress Jamie-Lynn Sigler, for instance, wrote, "Beautiful of you to share and sending you lots of love!"